Adding Filter Attributes
Add filters to your E-Catalogs based on a variety of attributes, with different filter functionalities, see a full list below.
To add attributes to your E-Catalog filters, you need to access the 'Product overview' section (1) and then add them within the 'Filters' options panel (2).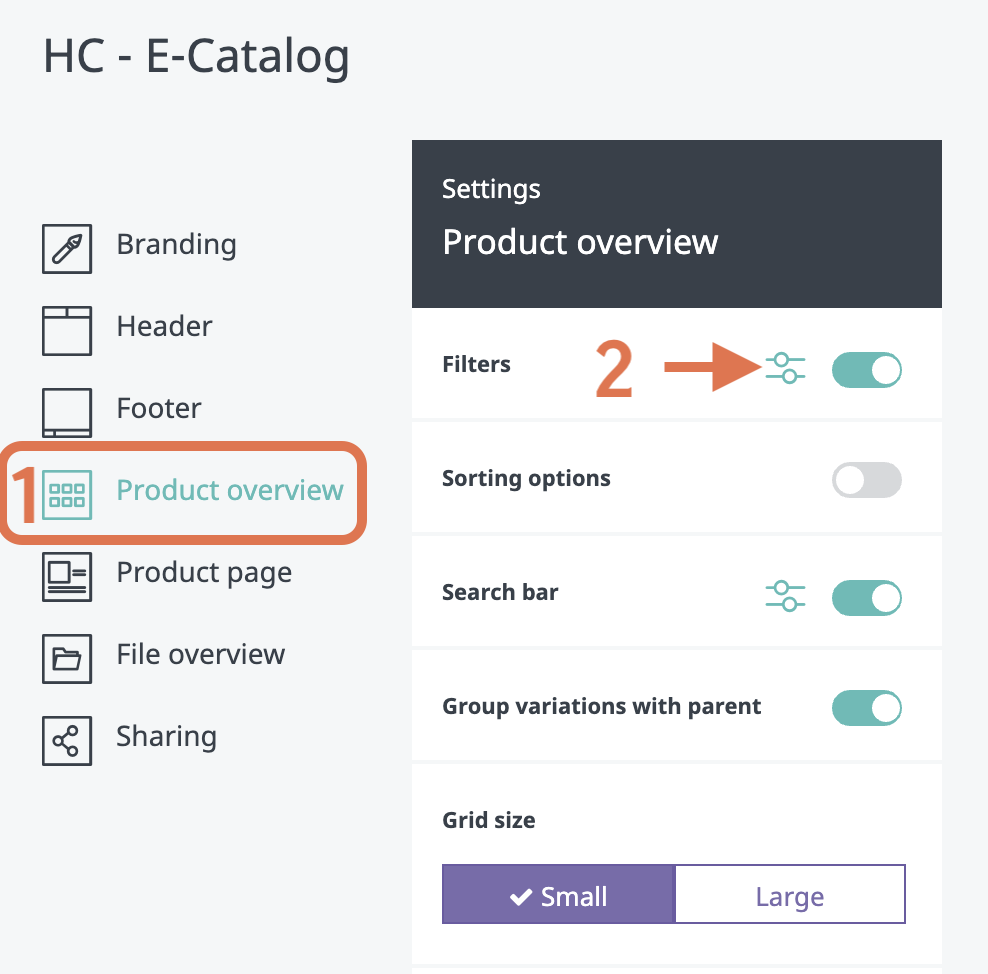 Available attribute types
Within the options panel you can add filters based on the attributes that you loaded in to the E-Catalog. The attributes that are available for usage for filtering includes:
Multi select
Drop down
Integer numbers
Decimal numbers
Variations
Categories
To see more about applying attributes and other settings within your E-Catalog, have a look at our article about Designing E-Catalogs.