Generating PDF Documents
You can create and customize your PDF templates within the PDF Templates-section. This article explains how to generate a PDF with products after the template has been made.
Selecting products
Find the products you want to include to your PDF export by adding filters and/or lists to your product table view (1). After filtering you can select products from the product table (2). And then choose 'Export' from the actions menu (3).

Selecting the export format
From the 'Export' window, select the 'PDF' option (1).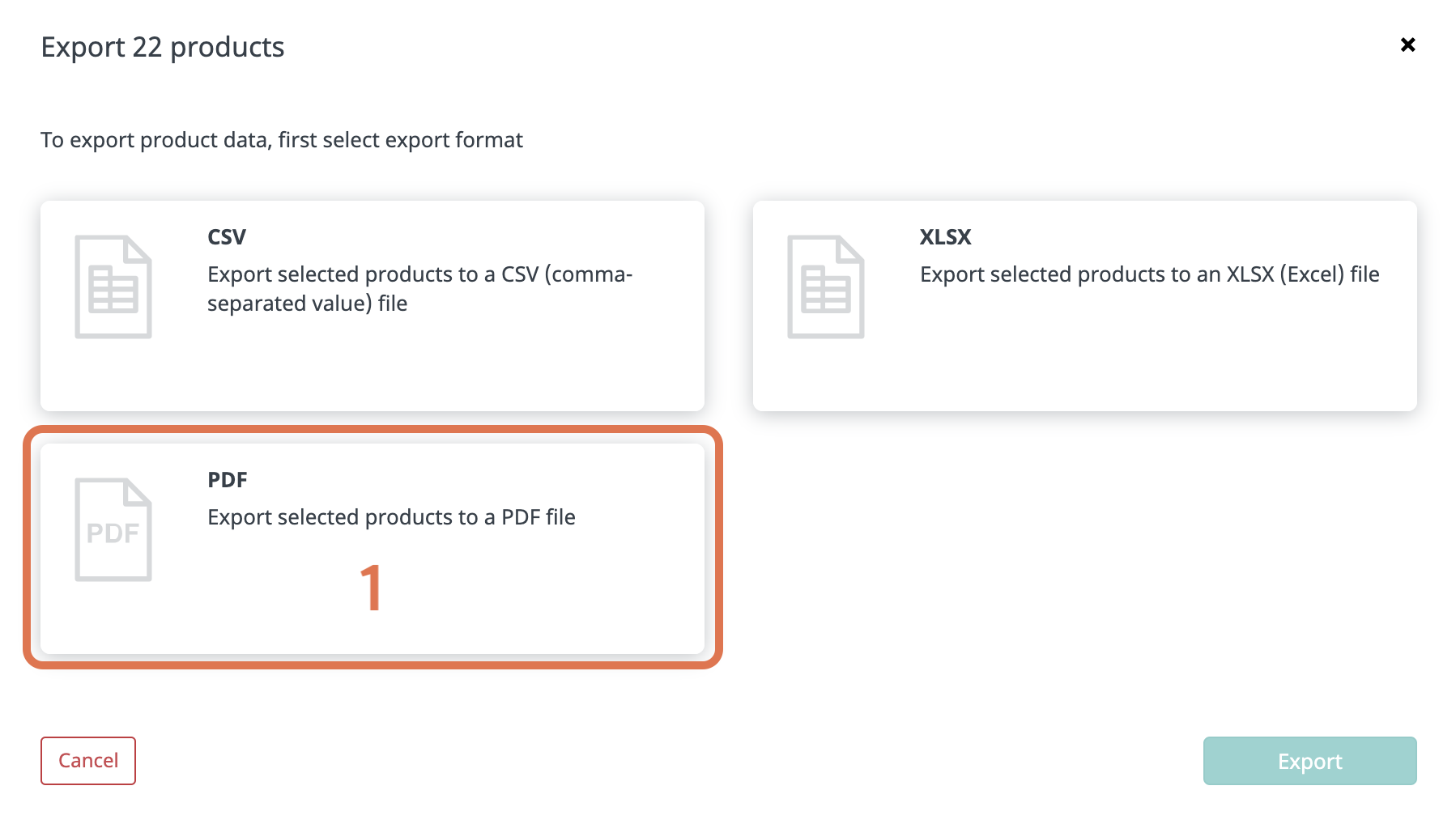 From here you select the template you want to use for the export (1). Then press the 'Export' button (2). (A PDF Template will now get populated with content and a download will commence to your device, when the process has been completed)