How to configure and Plytix Analytics for Magento 2.0
In order to configure Plytix Analytics, you need:
Access to your Magento Admin Panel
A Plytix Account (make one free at Plytix.com)
The Plytix Analytics Extension installed*
Your Plytix Analytics API Key from your Plytix Account
*Installing this extension for Magento 2.0 will require a developer. Please consult your Magento expert before installing this extension.
**Before uploading any new extensions to your Magento store, you should always ensure you create a backup on your store. This is simply a best practice. **
Once your extension is installed, configuring it only takes a few steps.
In the left menu go to STORES and click CONFIGURATION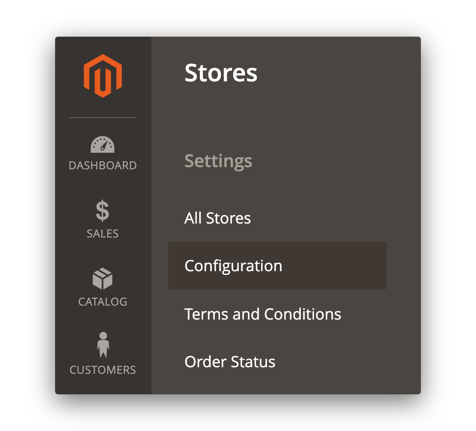 2. Then in the Configuration Menu, click PLYTIX and CONFIGURATION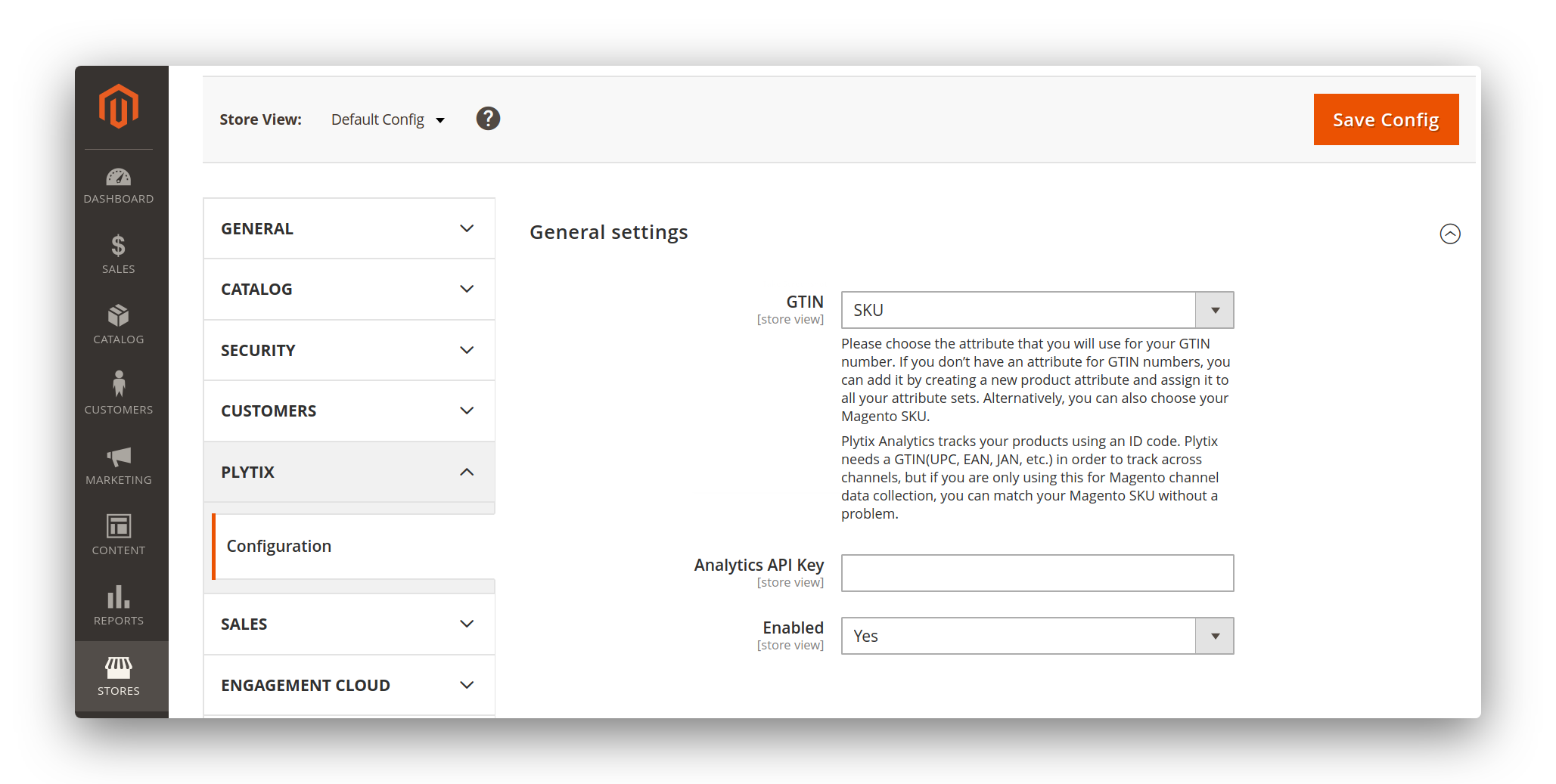 3. Match your GTIN to track products or choose SKU. GTIN will ensure your ability to track products across channels, but is not necessary for tracking a single store instance
4. Input your Analytics API Key from your Plytix Account Admin section in the section provided
5. Switch enabled to YES
And you're good to go! It may take up to 8 hours to start seeing data, so don't panic if you don't see anything in your analytics dashboard immediately.