See what services you are paying for, adjust your the billing information. Access your past invoices and set a payment method.
From the billing overview you can see the services you are being billed for (1), and you have an overview of the status and next payment date for your subscription. It is also from this section you can choose to unsubscribe if need be. Below you have your company's billing information (2), here you can edit your billing information to ensure it is up to date (3). If you have a subscription with us, you will find a preview of the recently generated invoices to your account (4), and next to it, you will find the option to add payment methods to your account (6). To see more information about your transactions see the following article on Invoices.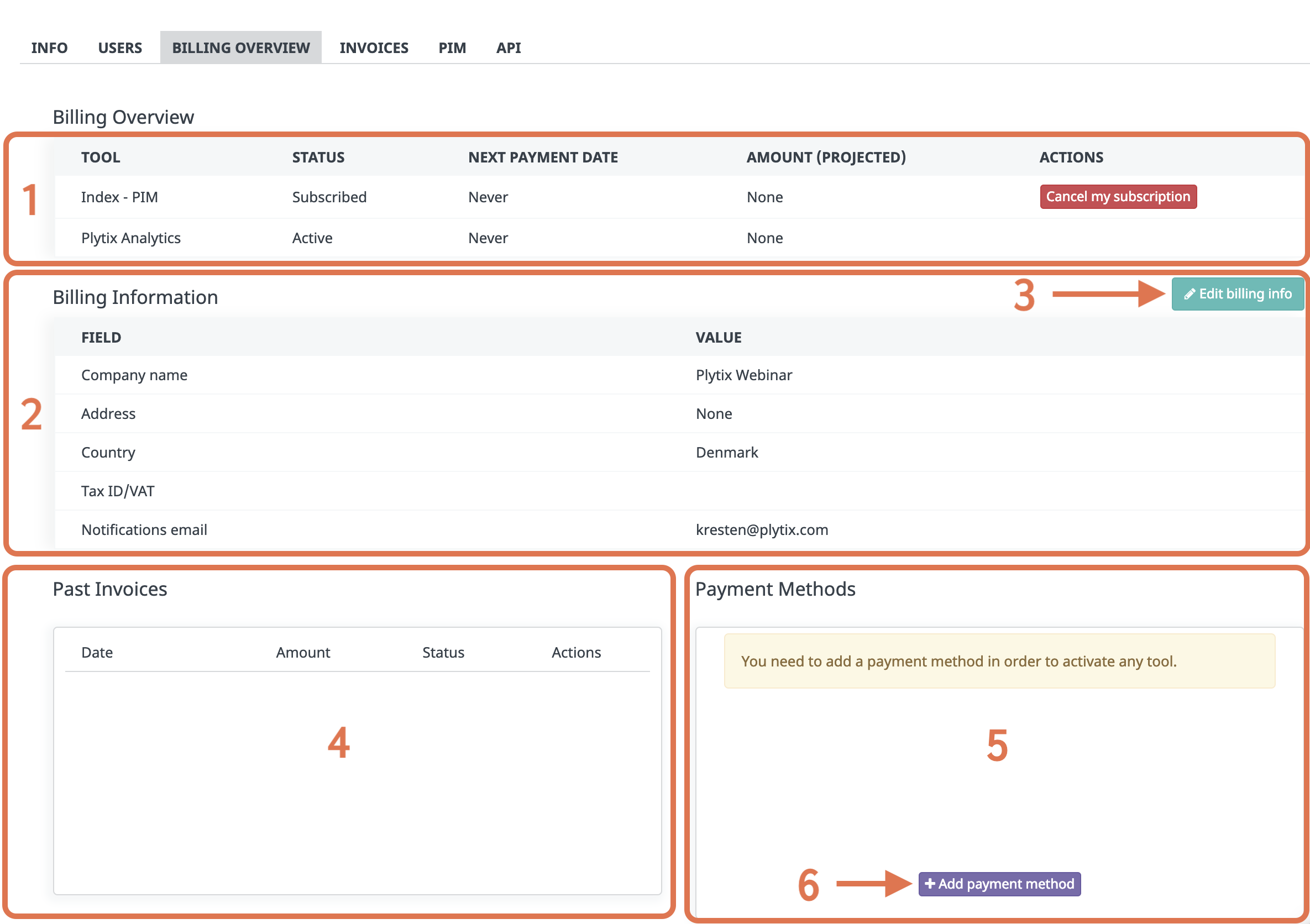 Payment Methods (Credit Card)
When adding a new Credit Card to your account, you will be asked to fill the payment details first (1). Then simply click Continue (2) to complete the registration of your payment method.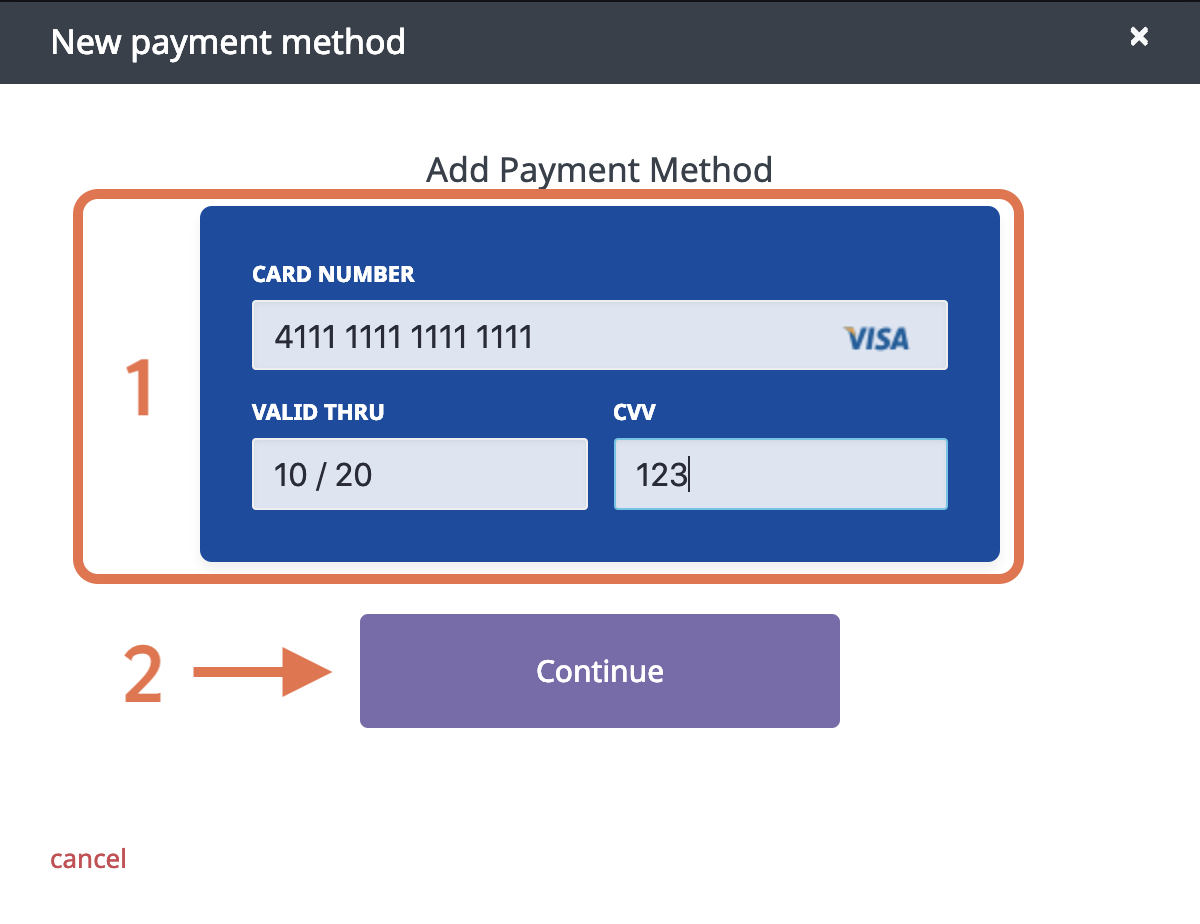 When you have completed adding a new payment method, it will become listed in the 'Payment Methods' section: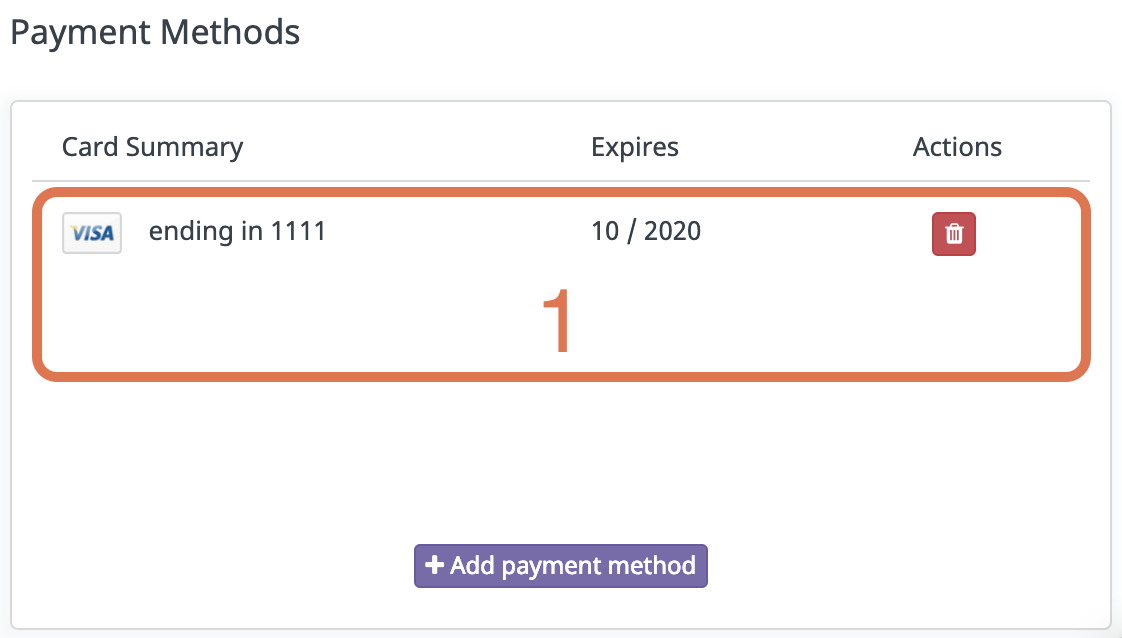 To find out more about how to customize your account see the article about General account info settings.