How to convert images to different formats
When formatting your attributes for a channel, brand portals, or product sheets, you can convert images into two different formats: JPEG and PNG.

This setting will convert all your images to the format type you select when processing your channel or sending images to a Brand Portal.
ℹ️ Image conversion is available for channels, brand portals, and product sheets.
---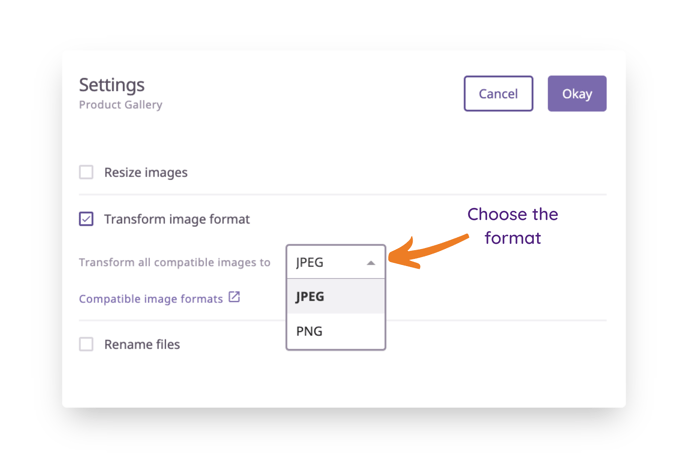 To do this:
Enter the details page of the brand portal, product sheet, or channel you want to modify
In the "Attributes" tab locate the attribute you want to convert (these attributes must be media attributes)
Click the options icon on the right end of the row
Check the box "Transform image format"
Choose the format from the dropdown: JPEG or PNG
Click "Okay"
Click "Save changes"
Now all the images in that attribute will be converted to the format you selected upon export or processing.



---
What's next?
If you have any questions just click on the chat box in the bottom-right corner and we'll be happy to answer them...
and please let us know 👇