Custom tailor the format of your XML feed to fit the requirements you're met with from another system.
In the Data Format tab of an XML feed, you can build a template for how the feed should be formatted. Please refer to the documentation of the feed consumer to get blueprints on how to build your feed template, in most cases what an example feed provides is enough information to build your feed in PIM.
On the left you can build and customize the template to fit your requirements (1), on the right you can see a preview of how the feed will be outputted (2).
Adding a node
To add a node click '+ Add node' in the template section, you will then see a window where you set the tag name (1), choose a value to be outputted in the node (2) (not required as you may be adding a parent node to hold further child nodes), and set whether this node is a product node (3). When you enable 'This node is a product' option, the system will create two nodes in the preview to indicate a node will be created for every product in the product list that has been selected for the feed.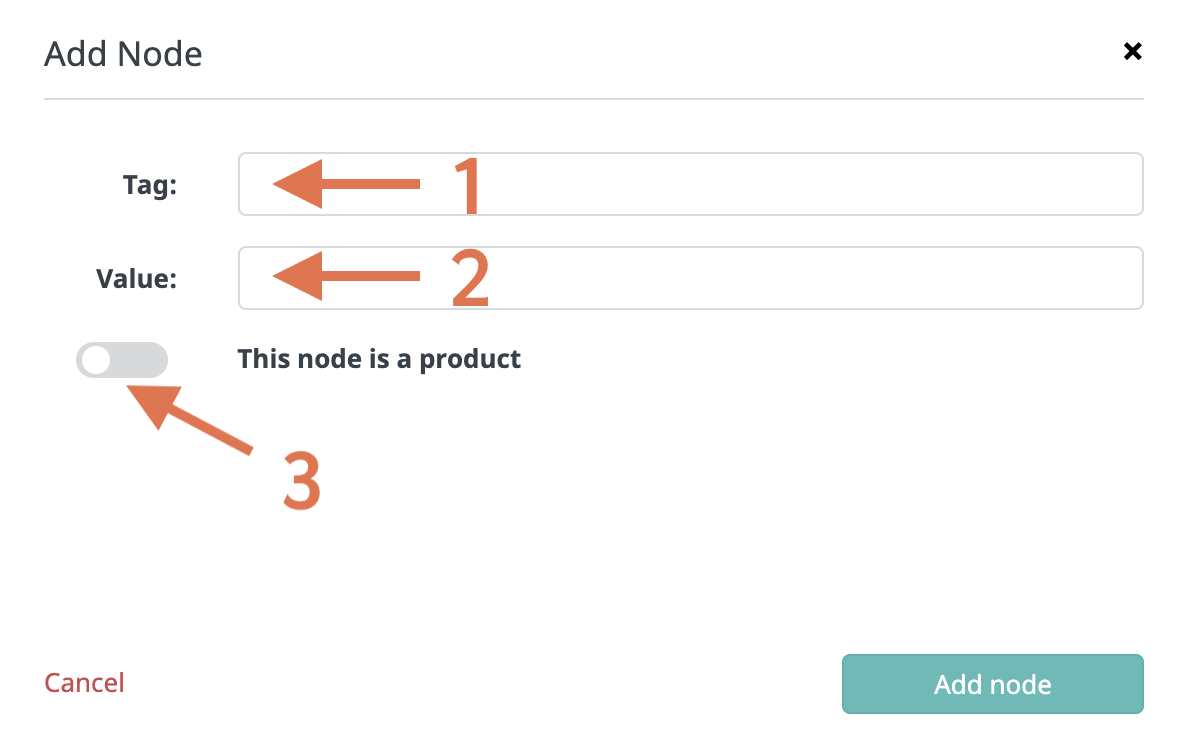 Add an attribute to a node
Your feed requirements may dictate inclusion of attributes in your node headers, you can add these attributes by clicking '+ Add attribute' after having created a node (1).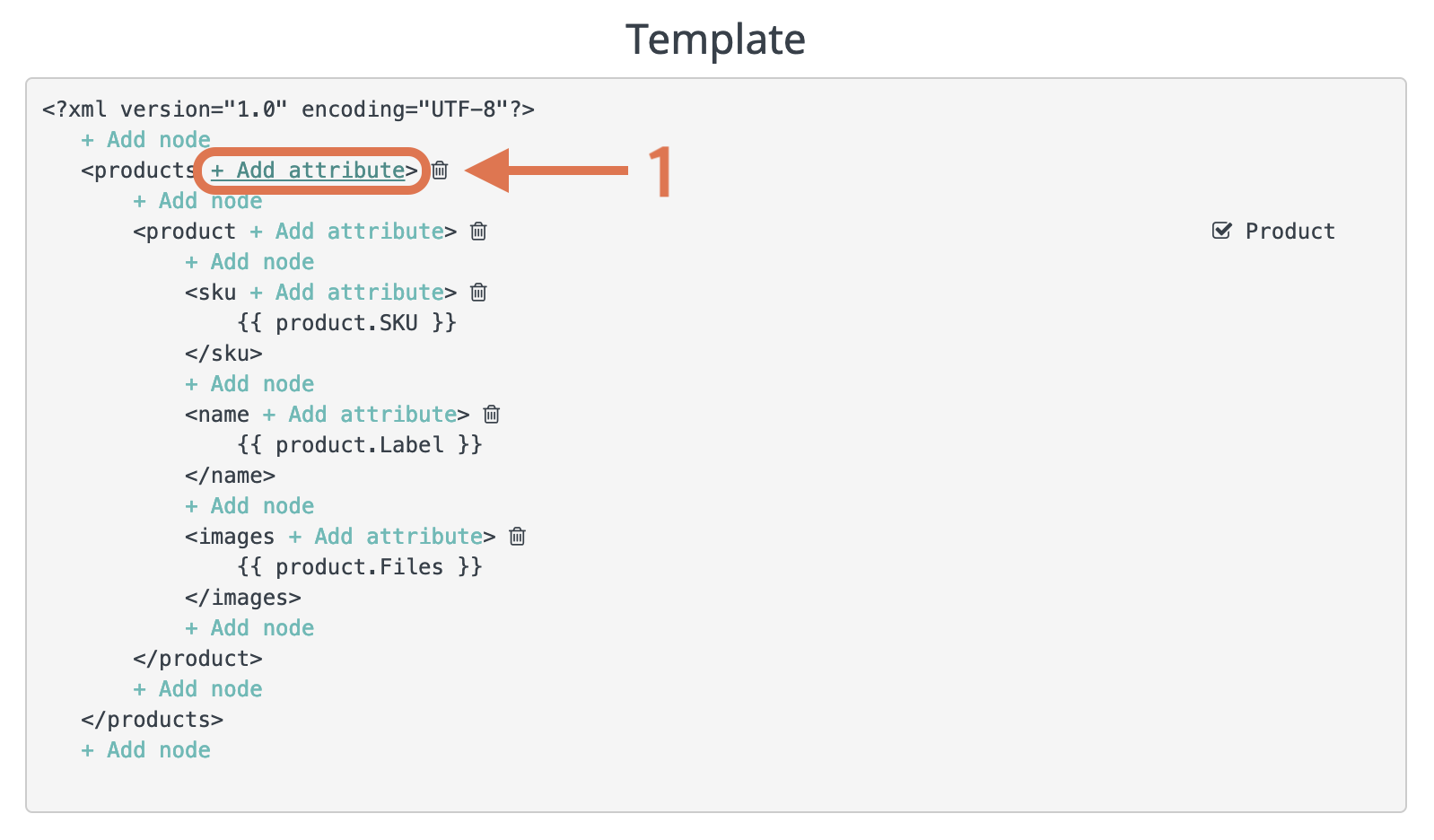 When adding attributes to a node simply define a key name (1) and write the value that you need (2).