Ask for product information and send messages to catalog creators
Learn how to request information from e-catalog creators.
If you would like to know how to download information, check out this other article.
1. Select Products
To request information, select the products you are interested in first. Use the switchers to make your selection. You will see a summary of your selection on the download icon. You can also review your selection here.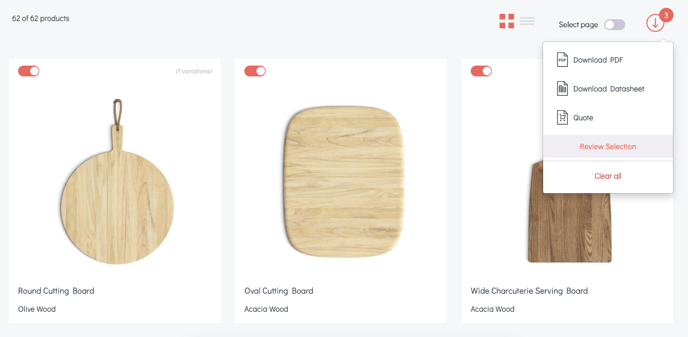 2. Choose "Quote" from selection dropdown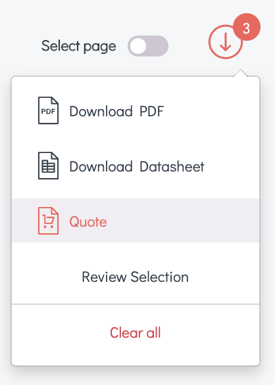 This will open up a form that will show you your product selection.
3. Fill in your information
In this pop-up, you can:
Change the quantities of the products
Input contact details
Send a message
4. Provide an email and click SEND
This will send your request to the catalog creator. You will then receive a confirmation email in your inbox. The email will look something like this and have a PDF summary attached with your unique quote number.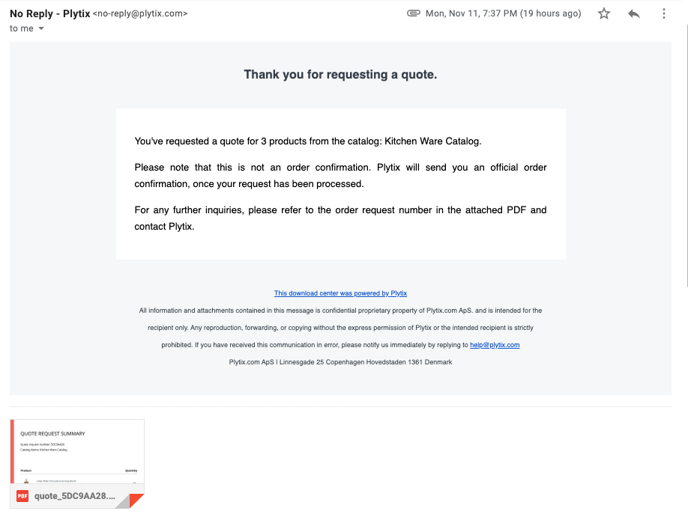 For any questions or follow ups regarding your selections, contact the owners of the e-catalog you have requested information from. Settings and procedures will vary based on the company.