How the Plytix Analytics platform helps you share and track data with retailers
Third party data sharing and tracking is a key feature of the Plytix Analytics platform. This allows retailers to instantly share product performance data with their brands.
Why share data using Plytix
How brands track data from third parties
How retailers share data with brands
How to enable sharing settings
How to disable sharing settings
---
Why share data through Plytix?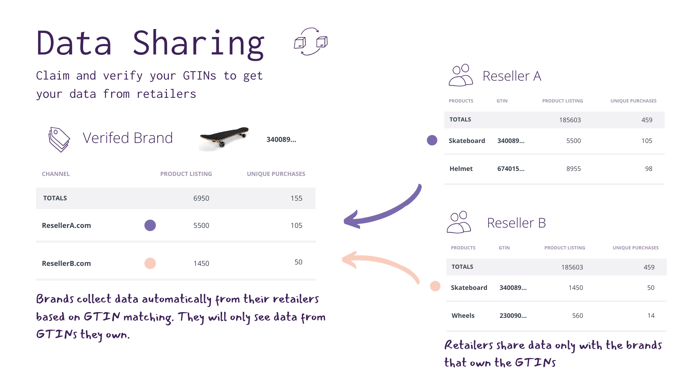 There are many reasons why you should share data with your brands via Plytix:
Brands and retailers have a common goal: to sell their products. By sharing data, you're opening up a direct line of transparent communication to work together to improve product content and positioning to increase sales and conversions.
The most successful retailers already share this information with the brands they sell because it's a good practice. But it is time consuming. It requires a lot of custom reporting and data splicing. With Plytix, sharing this data is instantaneous.
A lot of brands demand this data as part of the sellers' agreement and often having a system in place like Plytix could help you market to brands you otherwise wouldn't be eligble for.
It is common practice that retailers ask brands for marketing subsidies because they help promote their brands. With this data, you can actually prove that you are driving real awareness to products. You'll be able to negotiate better deals, and send reports instantly to release subsidies.
Sending through a system establishes trust. Sharing this data in its raw form means they will be getting data that isn't tampered with, and best of all, you do not need to lift a finger to send this data. It happens automatically.
---
How brands can track third party analytics data
In order to track data, you need a few things:
Your Plytix account and Google Analytics Enhanced Ecommerce account connected
The option to share and track data enabled
Verified GTINs assigned to products in the PIM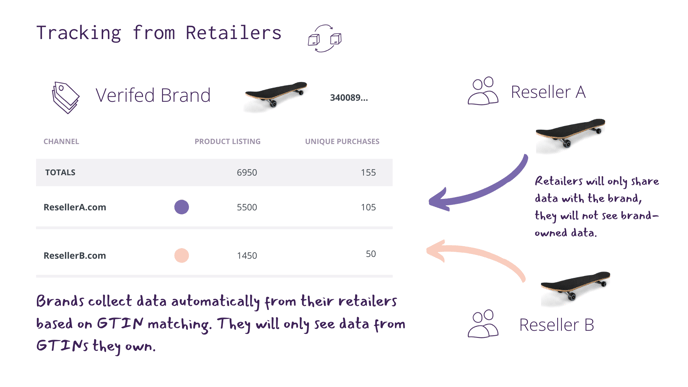 ℹ️ Brands can only track data for GTINs that they own. This is why GTINs need to be verified before data can be sent back and forth. Brands will never see data for products they do not own.
---
How retailers can share their analytics data with brands
In order to share data, you need a few things:
Your Plytix account and Google Analytics Enhanced Ecommerce account connected
The option to share and track data enabled
GTINs assigned to the products you want to share
The brands you want to share data with will need their own Plytix account and proper set up
ℹ️ Retailers can only share products with GTINs. This ensures that only the brand owning the GTINs will see those products and not those of competing products.
---
Enabling sharing settings
Sharing settings are enabled by default. This switch can be found in the "Settings" area of the Analytics dashboard.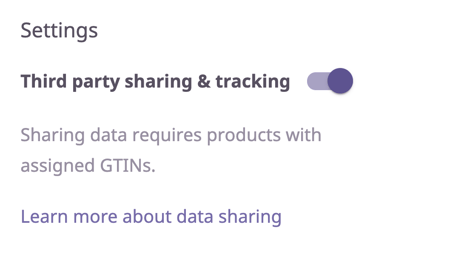 ---
Disabling sharing settings
To disconnect the sharing settings, you need to go the to the SETTINGS area of Analytics and disable the option to share and track data.
If you disable this option, all data will cease to be shared and all data that has been shared will be removed from any account consuming that data.
---
What's Next?
If you have any questions just click on the chat box in the bottom-right corner and we'll be happy to answer them...
and please let us know 👇