How to ask for product information and send messages to owners of brand portals using the "Quotes" function
As a visitor to a brand portal, you have been granted access to product information. If the owner of the portal has these settings enabled, you can download content, and also request more information and send messages to a portal owner directly from the brand portal.
There are four steps to follow:
---
1. Select Products
To request information, select the products you are interested in first. Use the toggle switch to make your selection. You will see a summary of your selection on the download icon. You can also review your selection here.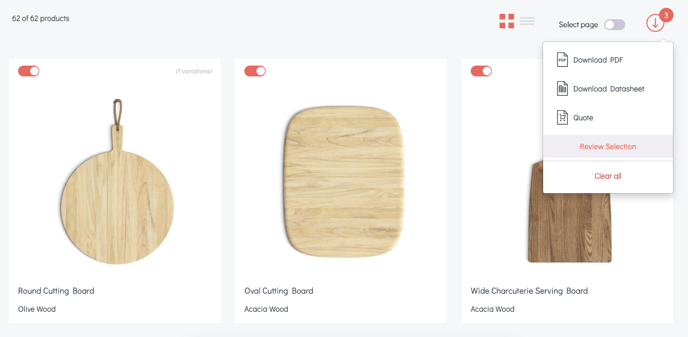 ---
2. Choose "Quote" from selection dropdown
Select the quote function from the dropdown that opens when you click the download icon. This will open up a form that will show you your product selection.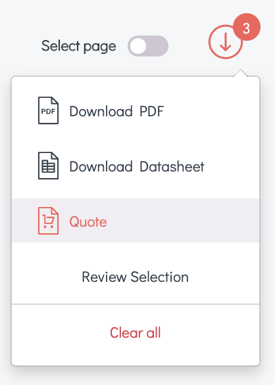 ---
3. Fill in your information
From the form, you can:
Change the quantities of the products
Input contact details
Write a message
Provide an email for followup
---
4. Send
Once you are finished filling out your details and writing your message, click "send". This will send your request to the portal creator. You will receive a confirmation email similar to the one below. It will have a PDF summary attached with your unique quote number.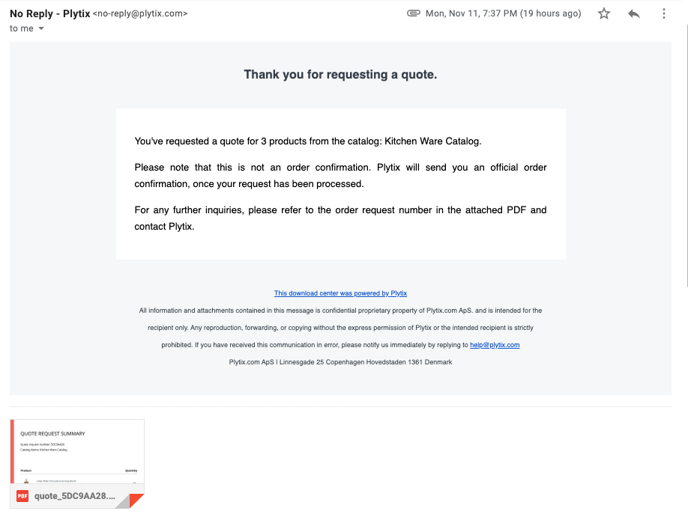 ℹ️ For any questions or follow up regarding your selections, contact the owners of the brand portal you have requested information from.
---
What's next?
If you have any questions just click on the chat box in the bottom-right corner and we'll be happy to answer them...
and please let us know 👇