How to rename assets for export from channels or brand portals
Depending on where you need your product assets, you may need to rename them. You can do this when building Channels or Brand Portals. This is not available for Quick Exports from the Product Overview.
How to Rename Assets for Export
You can also permanently rename assets in the files section. This is only for renaming files upon export while keeping the same name in the PIM itself.
Go to the "Attributes" tab of the Channel or Brand Portal you are building
Click the "Settings bars" of the image attribute you want to rename. This is found on the far right side of the table.
Change the file name by setting up a custom formula (see instructions below)
Click OK
Remember to save your changes :)
RULE vs EXCEPTION
The "Rule" naming is for all files included in this attribute. The default rule is named by SKU.
The "Exception" naming is for adding different naming patterns for the first, second, third... asset. After all exceptions, the rule will kick into effect.
In this example, you can see there are 3 assets. The exception applies automatically to the first image, while the rule is applied to the other two assets.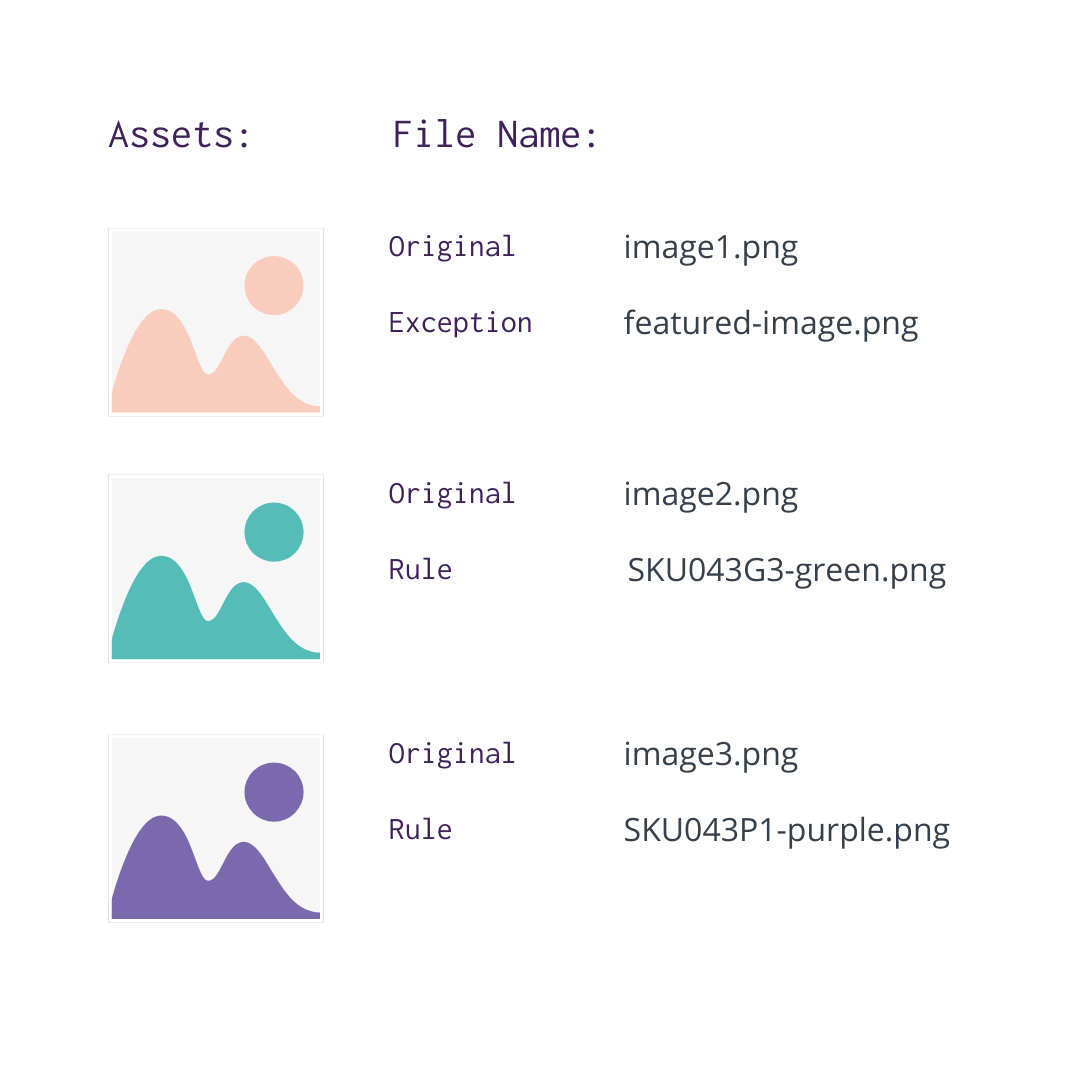 CREATING NAMING PATTERNS
Both Rules and Exceptions follow the same process for building naming patterns. You can create naming patterns out of two different elements: text and attributes.
Text is a static text that will be the same for all assets included in the rule or exception. Separators are also static texts.
Attributes are dynamic and will be populated based on the product the asset is being exported with.
You can add as many combinations as you would like of these elements.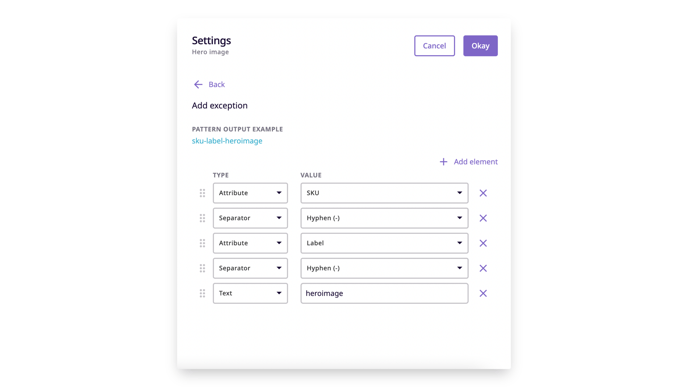 You can edit your selected elements in a few ways:
Drag and drop the order of elements
Click the Arrow icon to change the existing element outputs
The Pattern Output Example will show you how your naming pattern will look. The blue text is any element that is not yet added.