Privacy settings for files are a means to ensure that files you want to keep secret and private are kept secure.
How to make files private in bulk
To change your files privacy you can click the 'Files' menu, and click 'All files' from the dropdown (1).
From here, you select which files you want to change your privacy settings for (2).
You can now click the 'Set privacy' button in the action menu (3).
You can always see your selected privacy settings for all individual files inside the table (4).

When you click the 'Set privacy' button, you can select the privacy setting for your file/files.
Choose your preferred setting (1). And click the 'Save' button (2).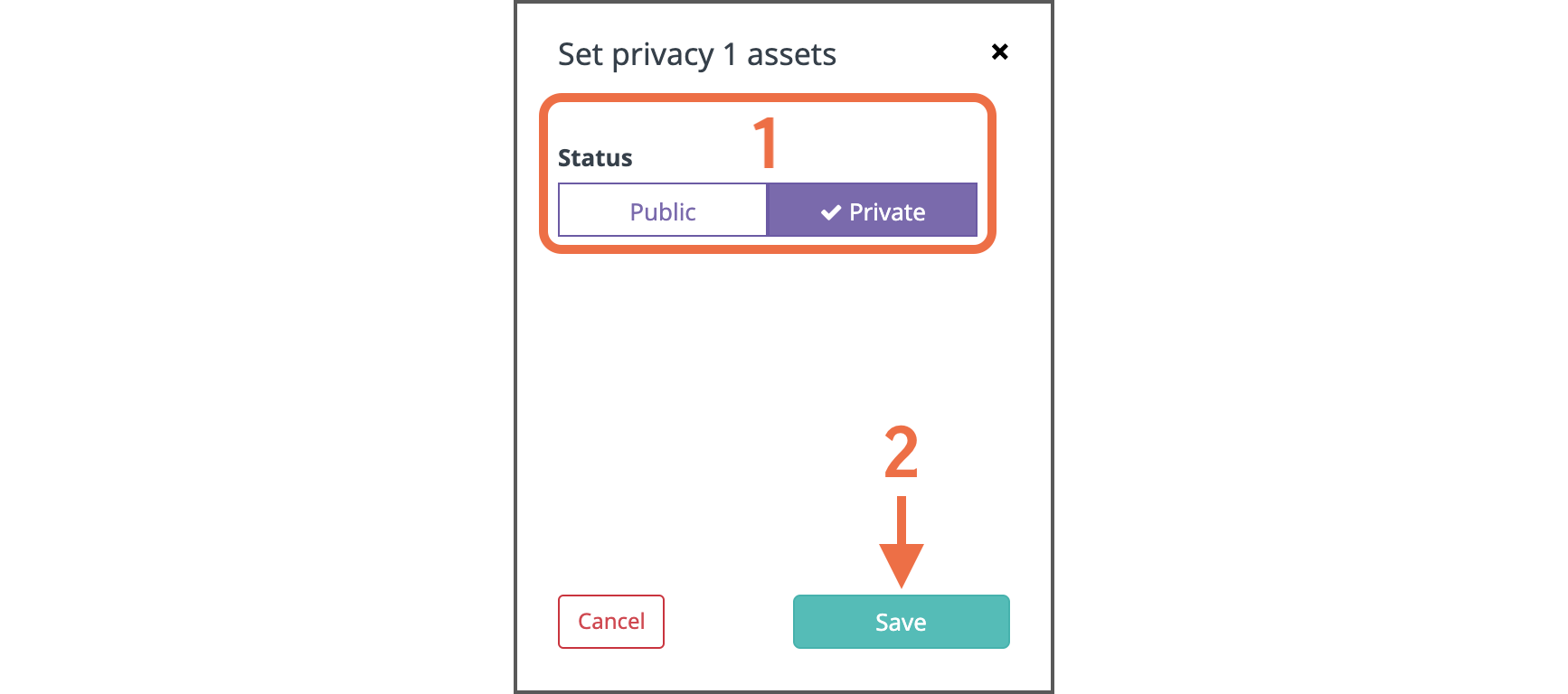 Your can now see your new settings taking effect in the table.

Changing file privacy on individual file pages
When you select an individual file, you can always change its personal privacy settings on the file page. Click the coloured circular button between the thumbnail image and the label (1), and from the dropdown choose your Privacy setting (2).