Now that you know how filters, smart-lists, and table views, etc. work, it's time to put all of that knowledge into practice, and to start distributing your products to different channels.
Now that your products are fully organized and enriched, they are ready to distribute across channels! ;)
Let's take Google Shopping as an example.
How can you create a perfect listing for Google Shopping. Follow these 3 steps:
Create a completeness attribute (see in lesson #9) that includes all necessary attributes for the channel where you will be distributing your products. In this scenario, to make sure you are Google Shopping ready.
Create a corresponding Google Shopping ready = 100% smart list with all of products that are 100% ready for Google Shopping. This way you will make sure to send only the right products (and content) to the right channels.
Create another smart list Google Shopping ready < 100%, so that you will be able to work on all products that aren't fully optimized for distribution yet. Once all of the attributes are complete for Google Shopping, they will move automatically from one list to the other!
Here's a prettier version of the required product attributes suggested by Google: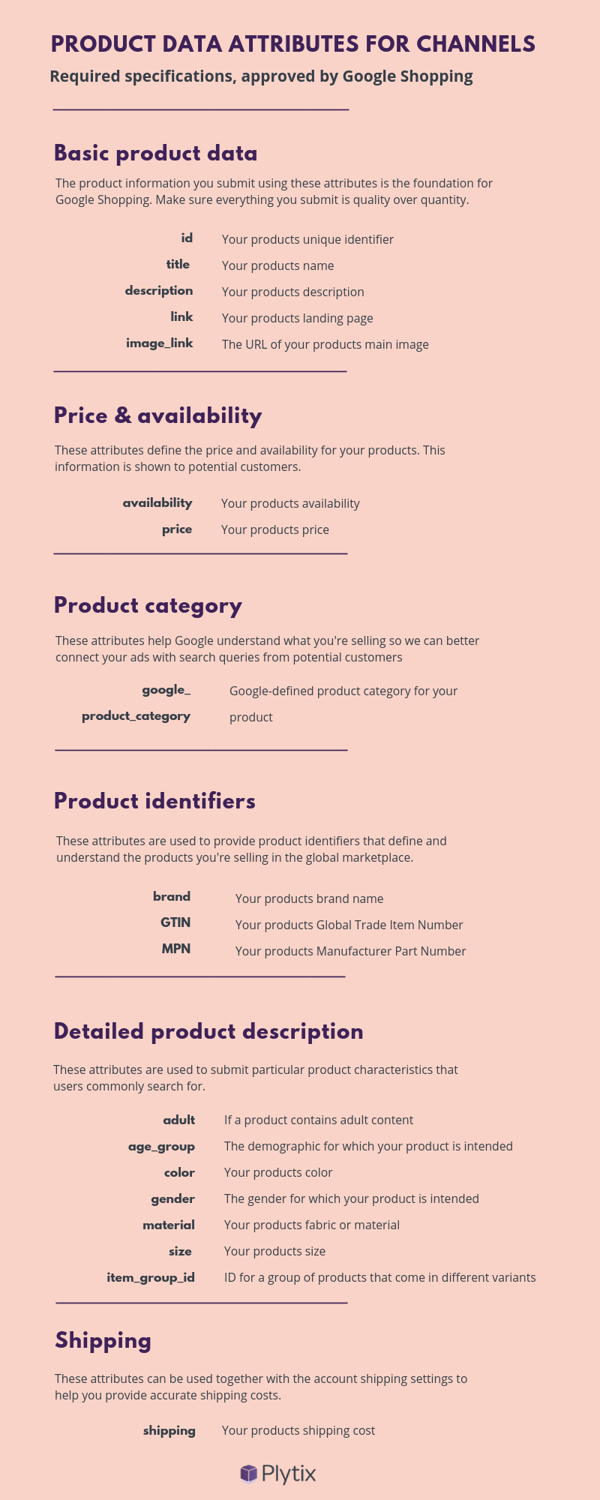 As mentioned before, it's essential to only send out products that are 100% complete, if not Google or any other channel may detect required attributes that are missing and will bounce the products right back to you. So, to spare you the trouble of extra work, set up the lists before you distribute. Remember, it's better to post 5 complete products than 50 incomplete ones.
Any further questions on how to create and manage lists for any specific channel, just give us a buzz, or... book a meeting ;)