Now, let's take your digital catalogs a step further with a bunch of advance settings that Plytix's Brand Portals offer.
With advance settings you can go beyond regular catalog features, and really unleash the beauty of your products with options like:
Group variations to parent products
Show draft as well as complete products in the public portal
Show private files in the public portal
Add a footer link (useful for impressum statements)
Add security options to password protect the portal
Now, as mentioned before, we want to generate a compelling visual experience to please whoever has access to your portals.
So, before exporting the portal to a PDF file, you've got the option to include a groovy front and back cover by simply filling in the gaps! You can turn something simple into something incredible in a matter of minutes!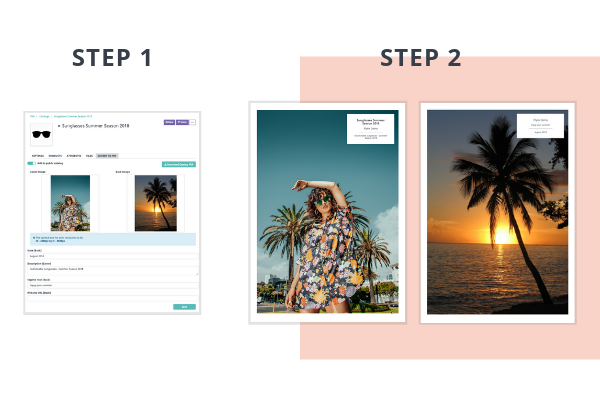 Now your products can spark joy faster and easier than ever! If you still haven't unlocked this feature, book a meeting with us.