How to add products and organize them into groups to overview your analytics data
In the left hand side of the images you can see that the 'Products' page consists of 2 parts.
(1) Product groups
Showing a list of all created product groups.

(2) All products
Showing a two column list, with descriptions of each product with its correlating reference.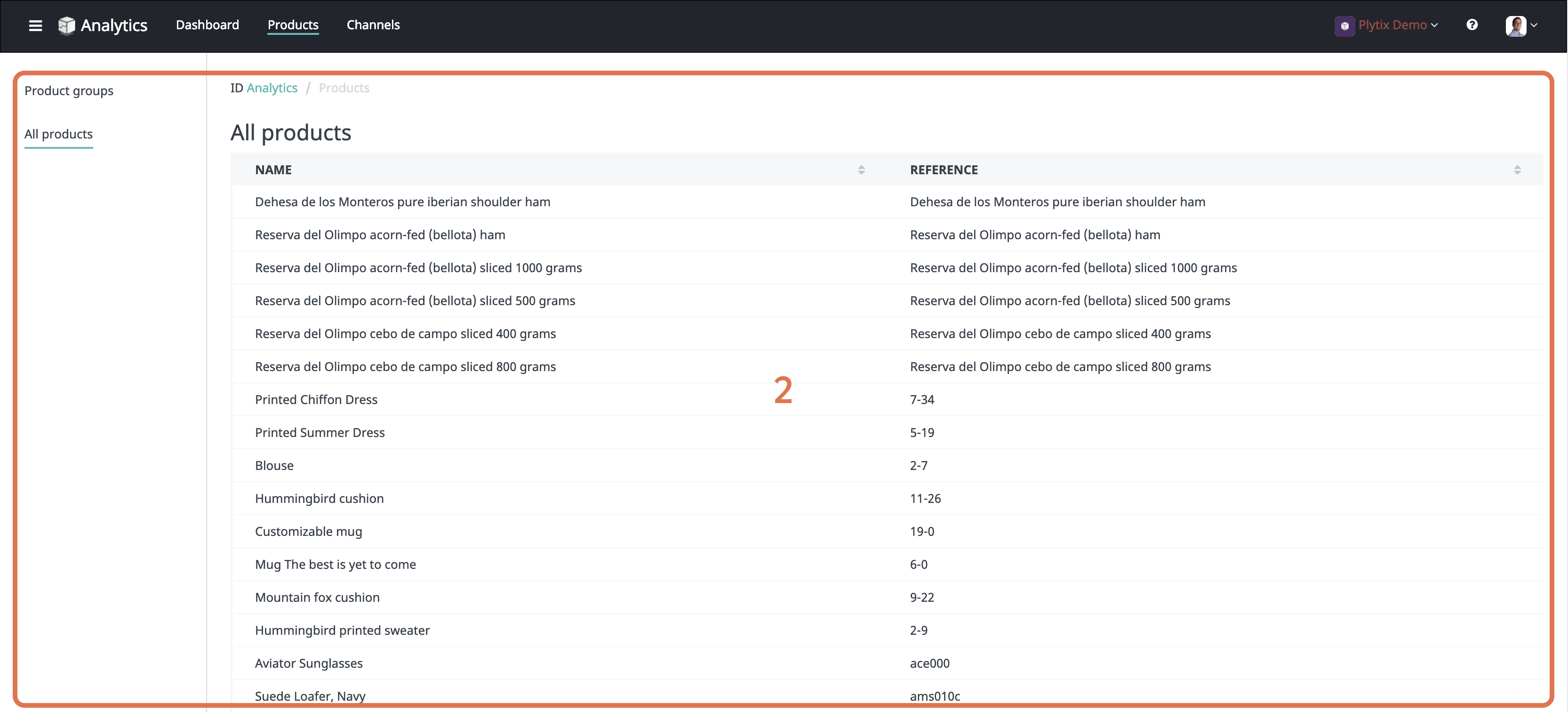 The Product groups
You can click the '+ Add Product Group' button in the top right corner to create a new group (1).
When named, it will get displayed in the list below for further editing (2).

Editing a product group
To edit a product group, press the name of a group on the list (1).

You can now view all products connected to this group (1).
To add additional products to your group press the '+ Link products' in the top right corner (2).

Linking products
In 'Link products' you can select the products you want to link to the group (1), and scroll to the bottom and press the 'Save' button (2).