How to share a E-Catalog by link or social media post
Link sharing
You find the share link in the top of your E-Catalog page (1). You can get an instant copy by clicking the copy icon under the link (2). It is the same link you get directed to on the View page (3).

Sharing to social media
We have integrated the social media sharing capabilities directly into the E-Catalog. It will get shown in the right side of the top bar of your E-catalog (1).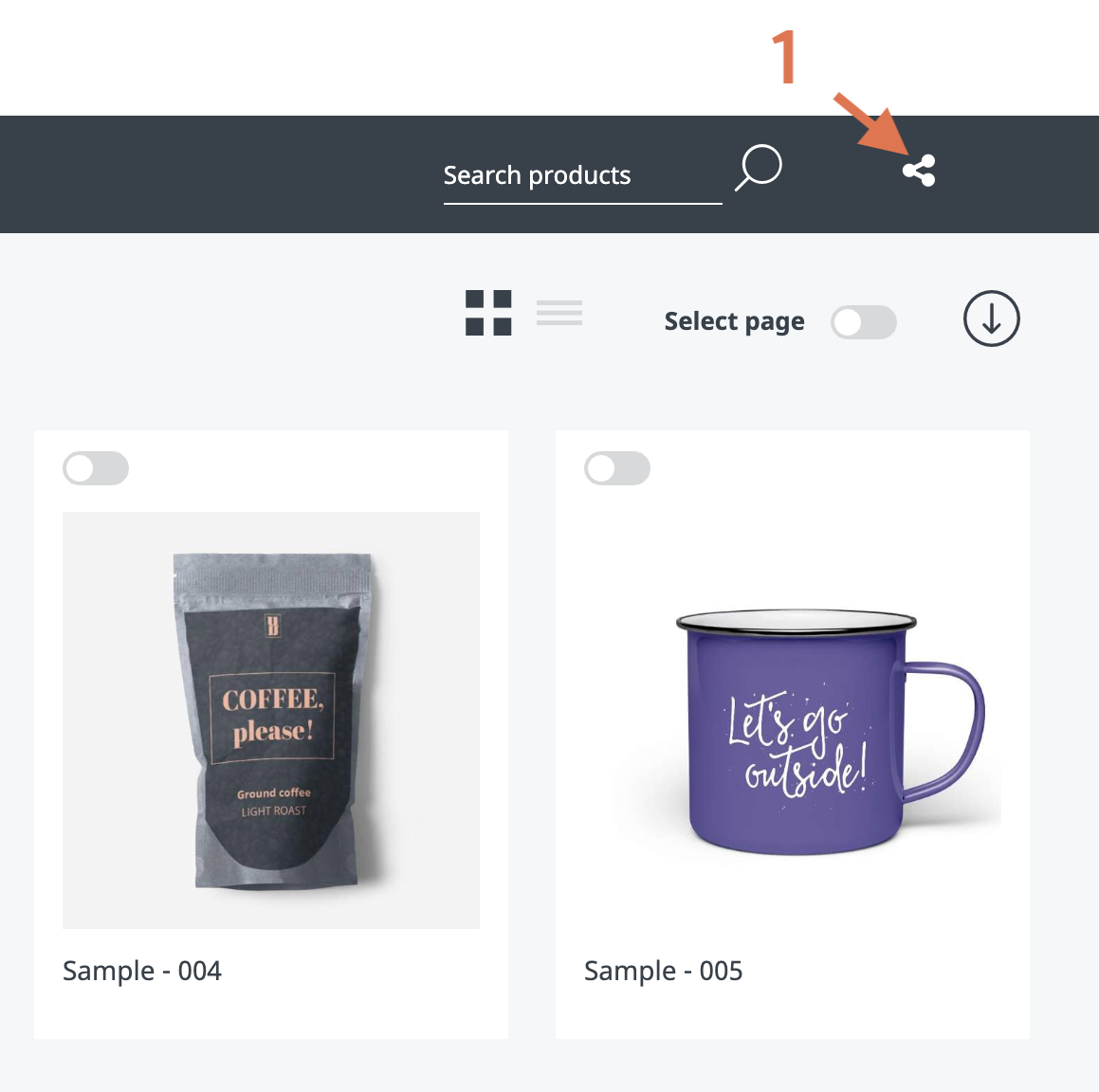 How to change the social media settings
To configure the 'Sharing' feature, you can modify the settings in the 'Sharing' section of the 'Designer' where you can activate or deactivate the 'Share button' (1).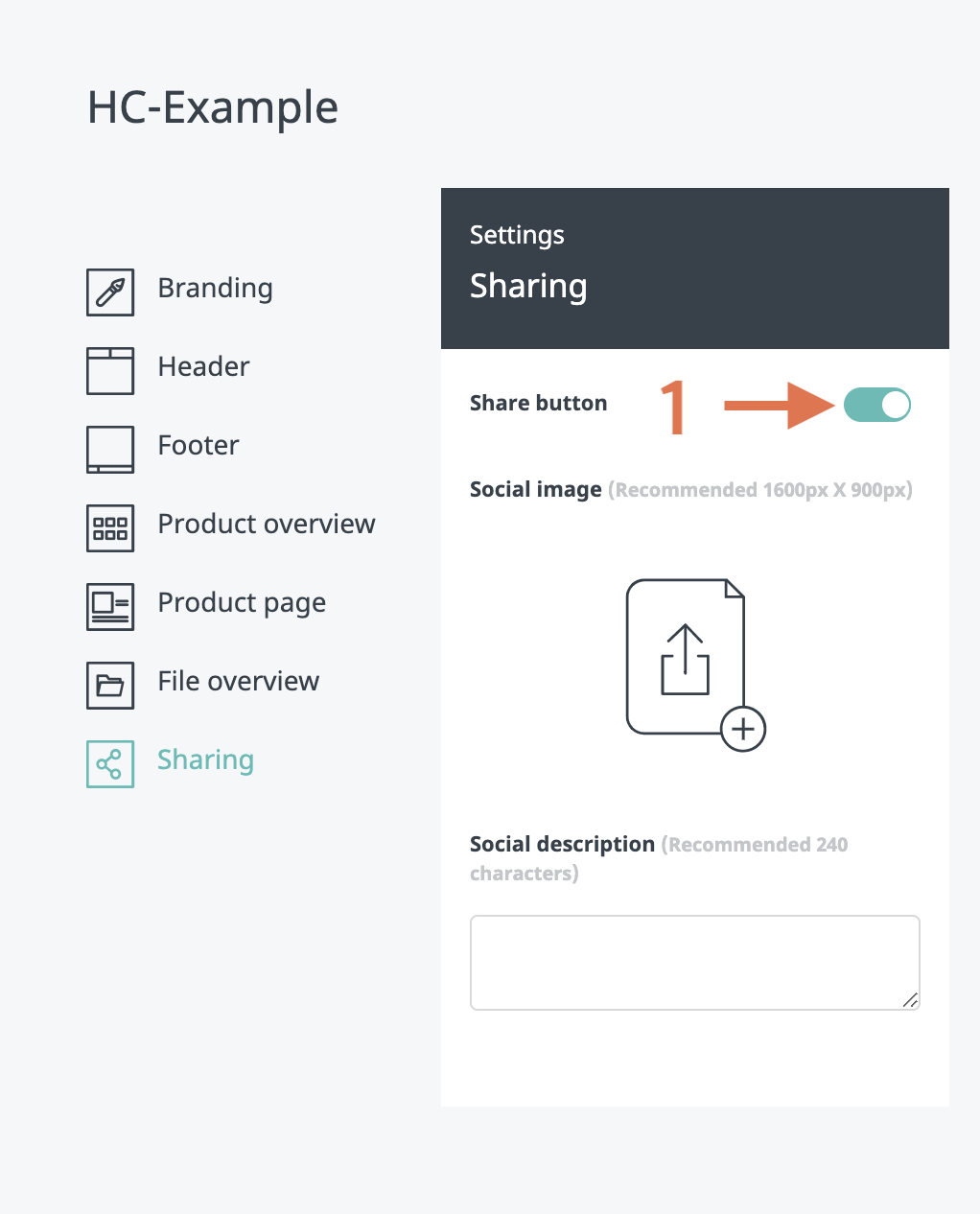 When active, you can add a 'Social Image' (1) for the E-Catalog and set a 'Social description' (2) that gets included when sharing the E-Catalog on social media.