Learn how to navigate, find information and download content within the Plytix E-Catalogs
E-Catalogs has a variety of options available to them. The amount of included options are dependant on the creators inclusion of these options. This article contains all available features and options for a users interaction on an E-Catalog.
Products and Files tab
An E-Catalog can contain two primary tabs. A 'PRODUCTS' page (1) and a 'FILES' page (2).

Switch between them, to browse all the available products (1).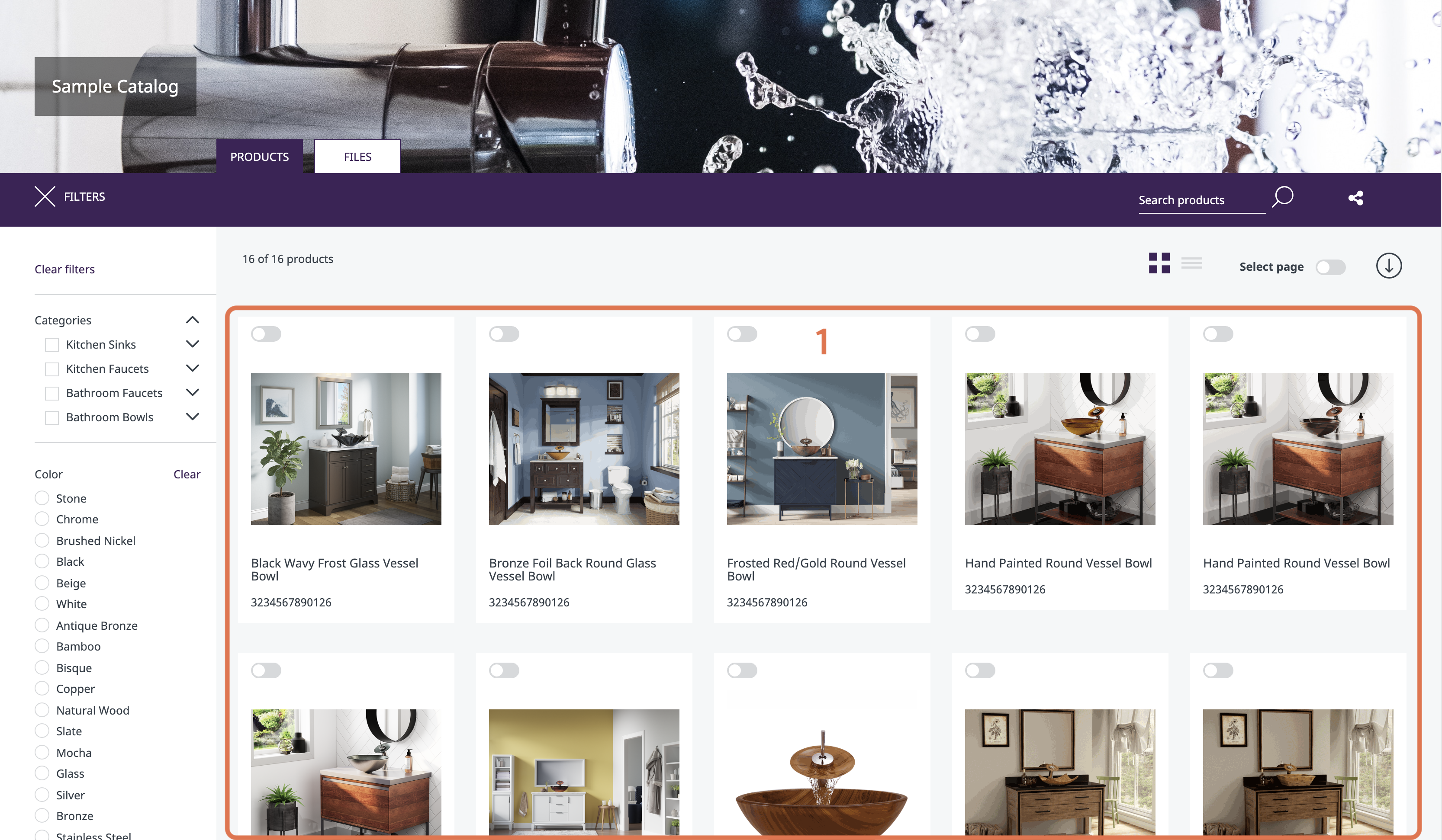 Or browse all the included files (2). You can find product specific files, on the individual product pages, while the files tab can be a selection of all included product images, blue prints, audio files, branding materials and other types of data.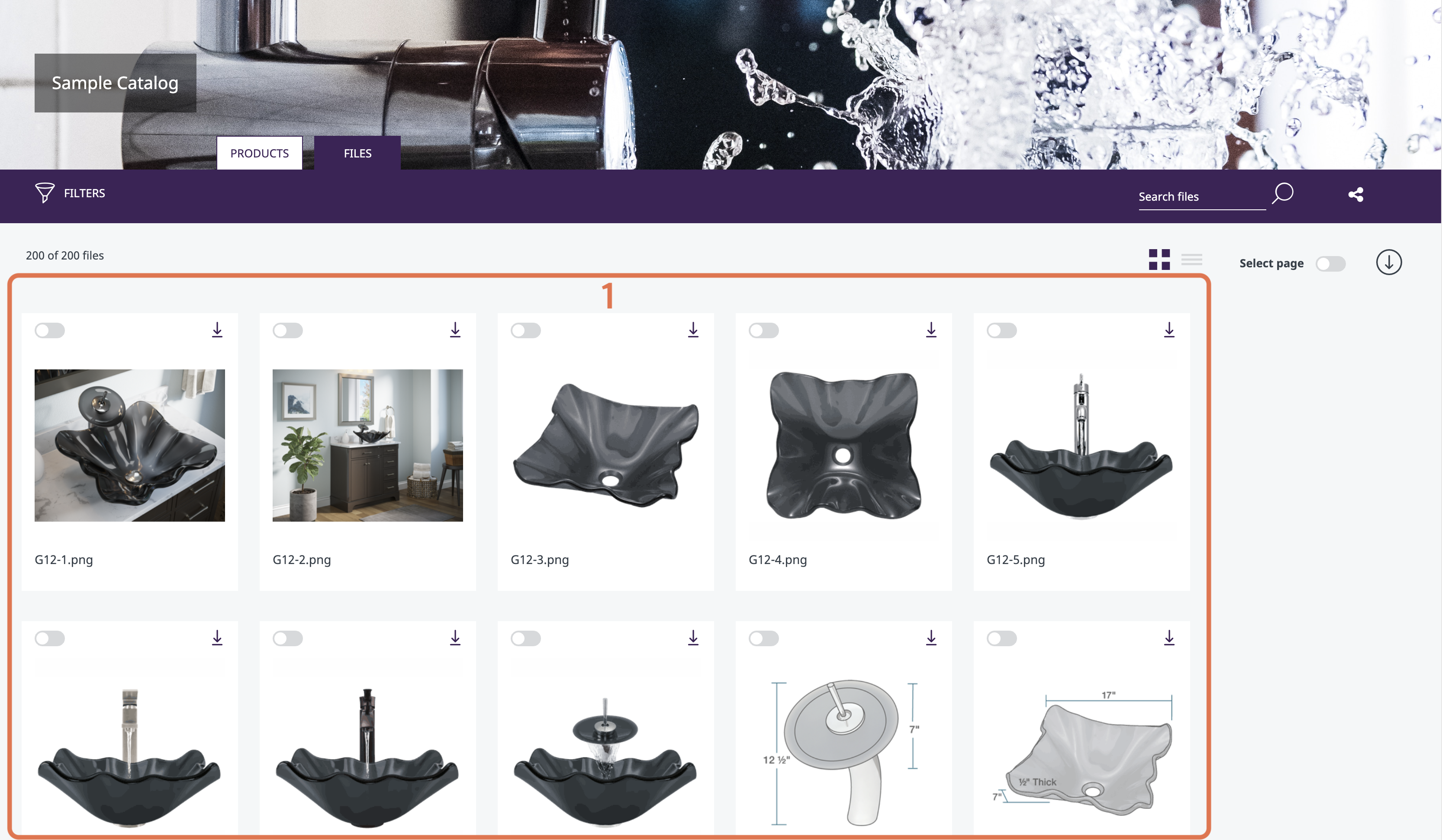 Finding products and files using Filters, Sorting, and Searching
You can find specific products or files by using the features:
Filtering (1), Sorting (2), or Searching (3)
Use them to narrow down product or file selections, and find the data you are specifically looking for.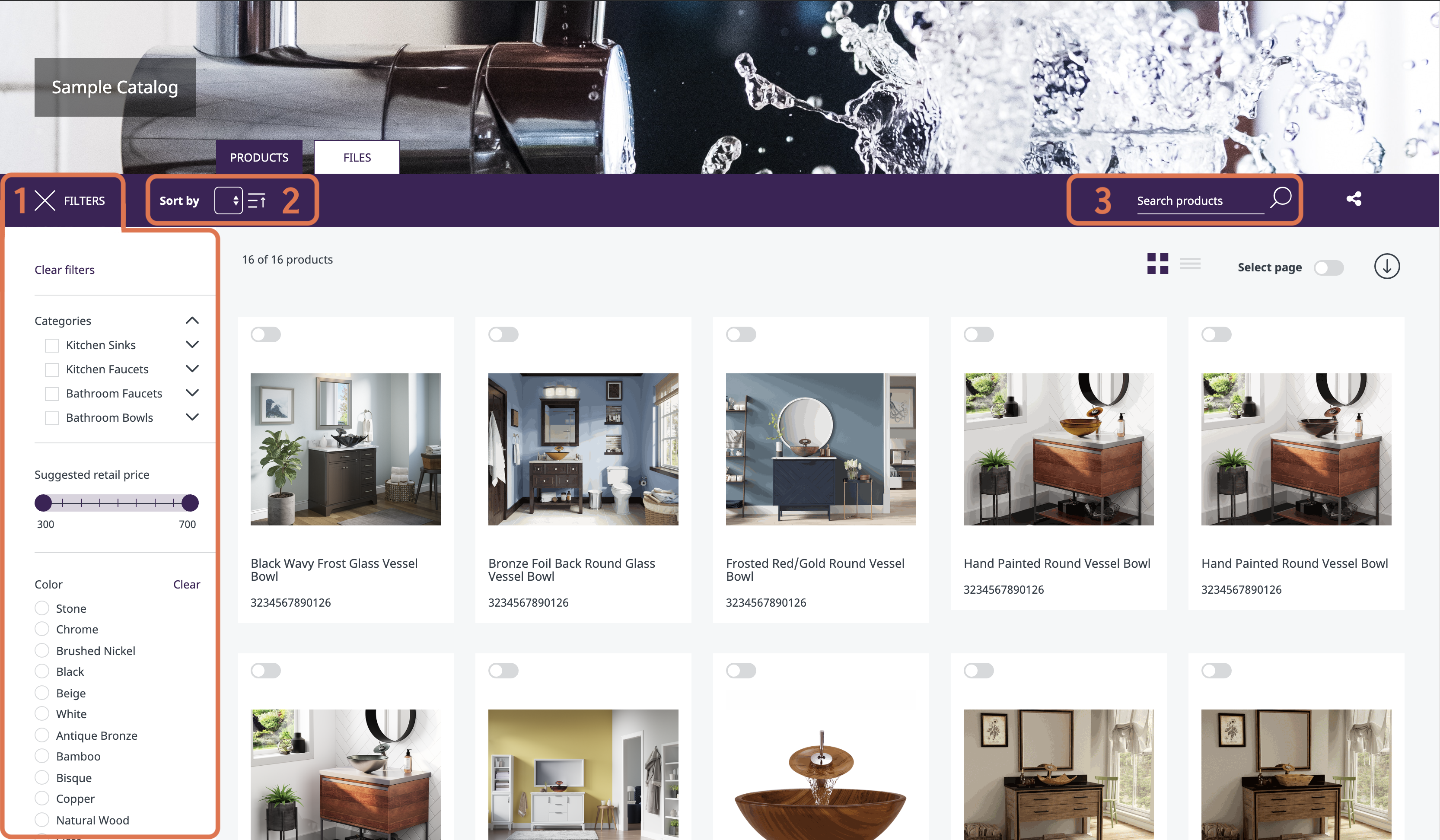 Social Media
Click the Social Media button in the tab-bar (1), to select an available social media channel to share the catalog on. Share it personally or on your company account. Text and imagery might be included.

Grid or List view
Select below the tab-bar to display Products or Files in a grid (1) or list (2) view.

Product pages
Click on individual products from the product list (1), to display product pages.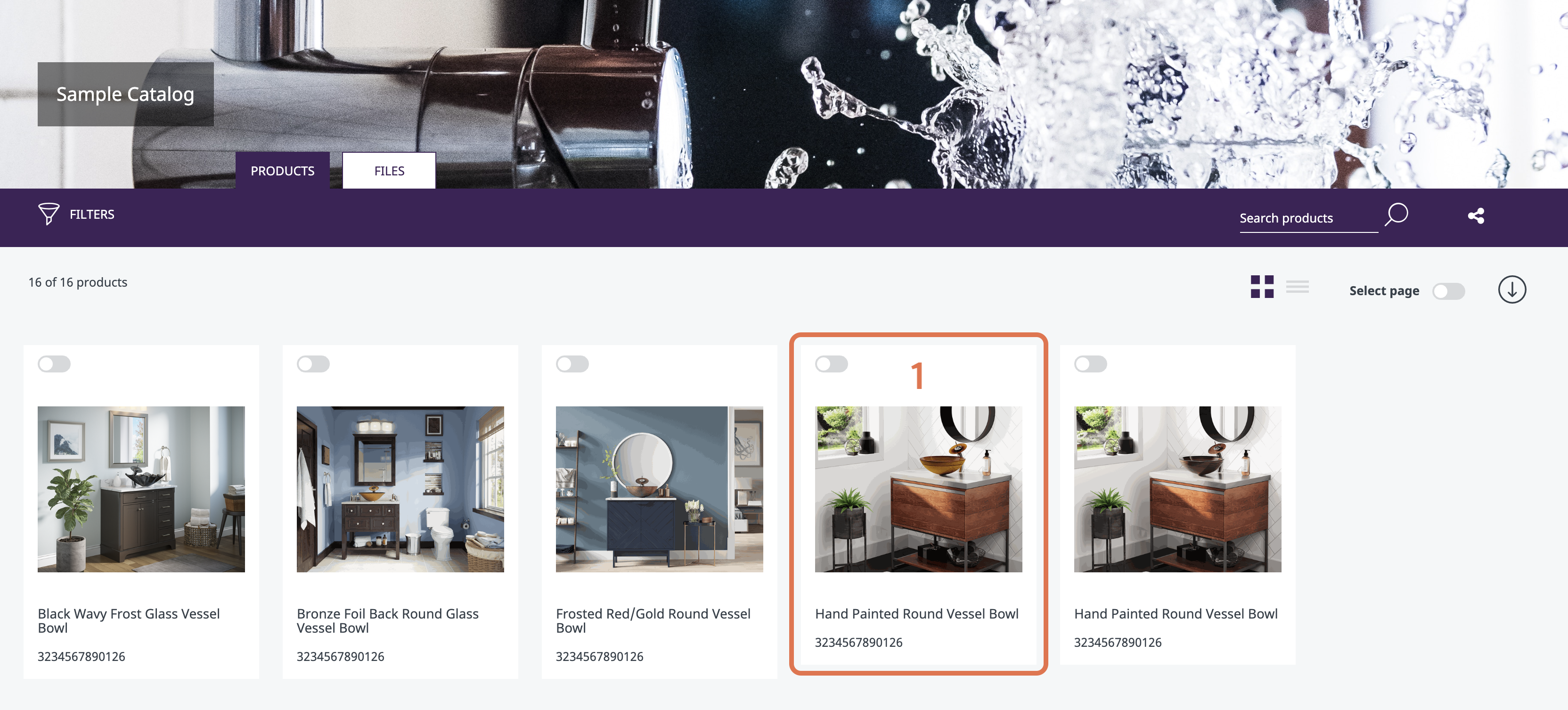 Find all available product information displayed in grouped sections, image galleries, or other data ready for download (1).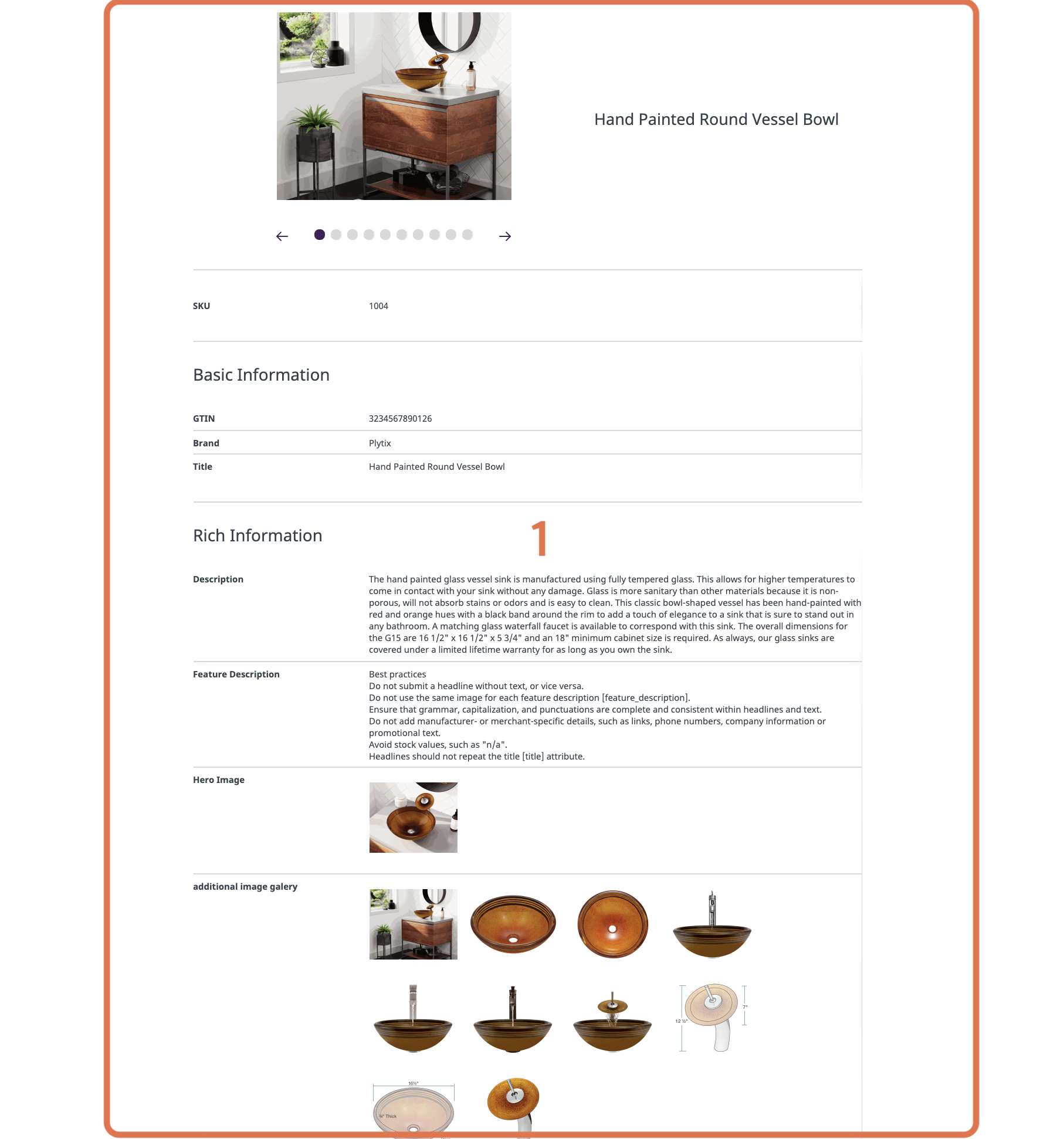 Selecting products or pages
Select individual products for export by clicking the sliders at the top of each product thumbnail (1). All selected products will then become stacked for download at the 'download' icon (2).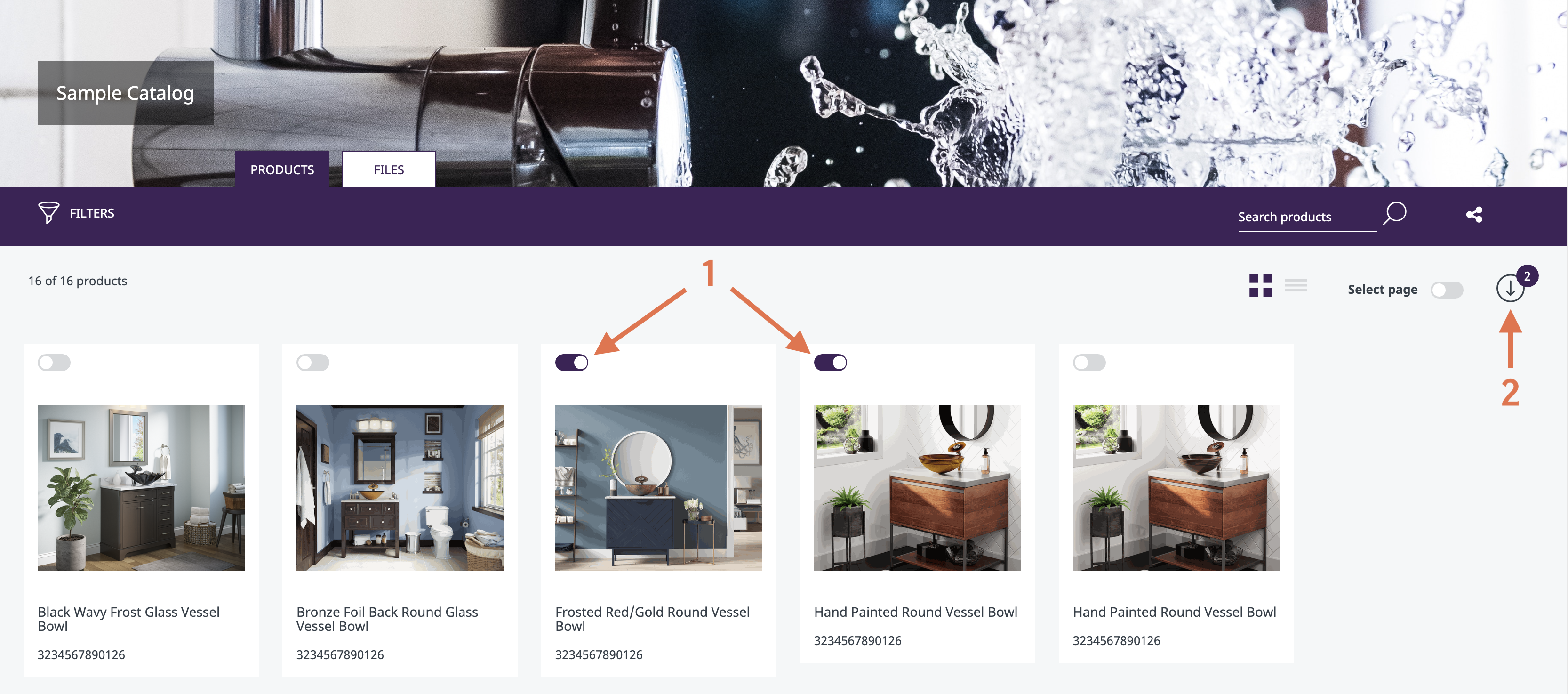 You can also select a full page by clicking the 'Select page' slider next to the 'download' button, and they will all be added (1). Select the next paginated page to select more pages.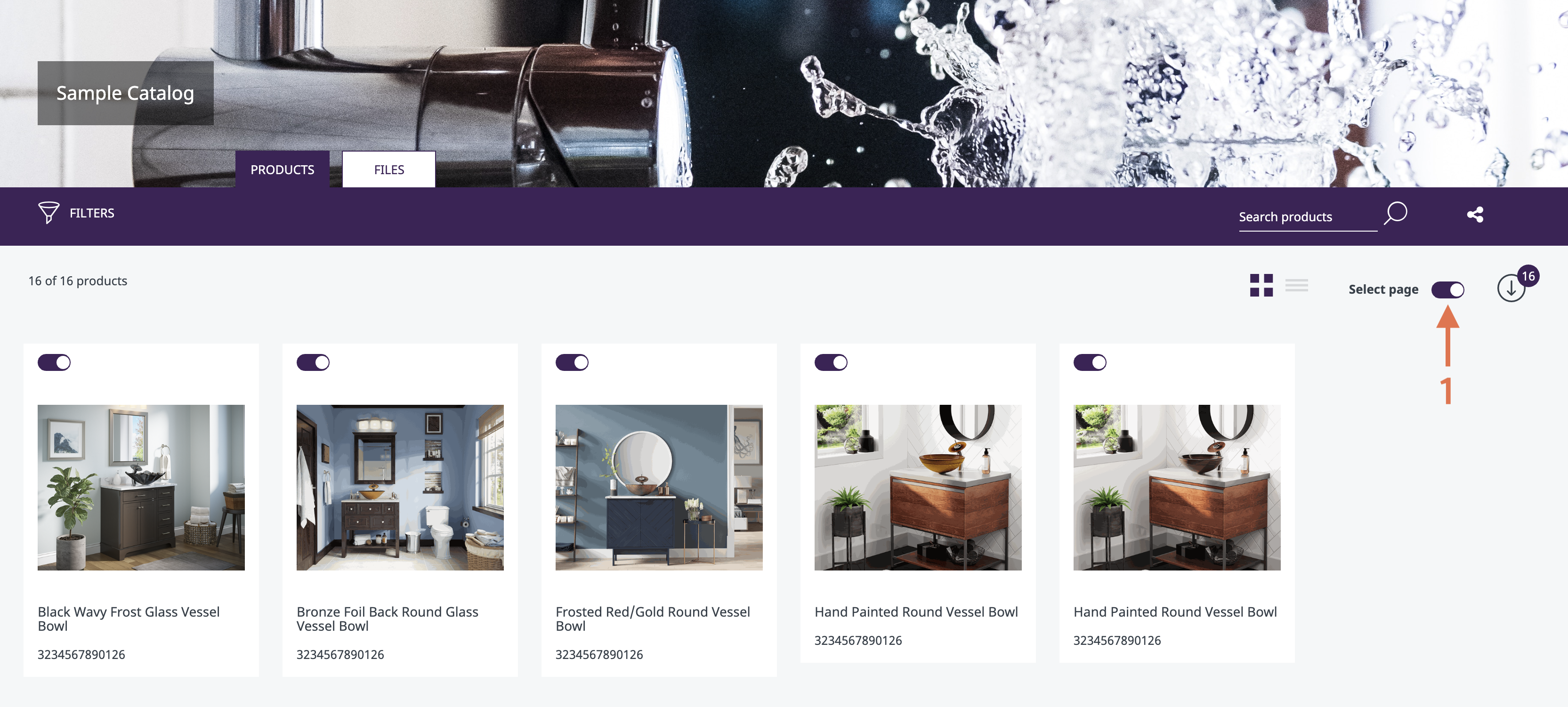 Downloading from E-Catalogs
Select data for export (1). Then click the 'Download' button to view your export options (2).

An options panel will now be available, and you can customize your download to either 'Download PDF' (1) or 'Download Datasheet' (2). Or you can choose to 'Review Selection' of the products/files you have added, and remove some of the content if you want to clean up your selection a bit (3), or you can 'clear all product data that you have added to the downloader (4).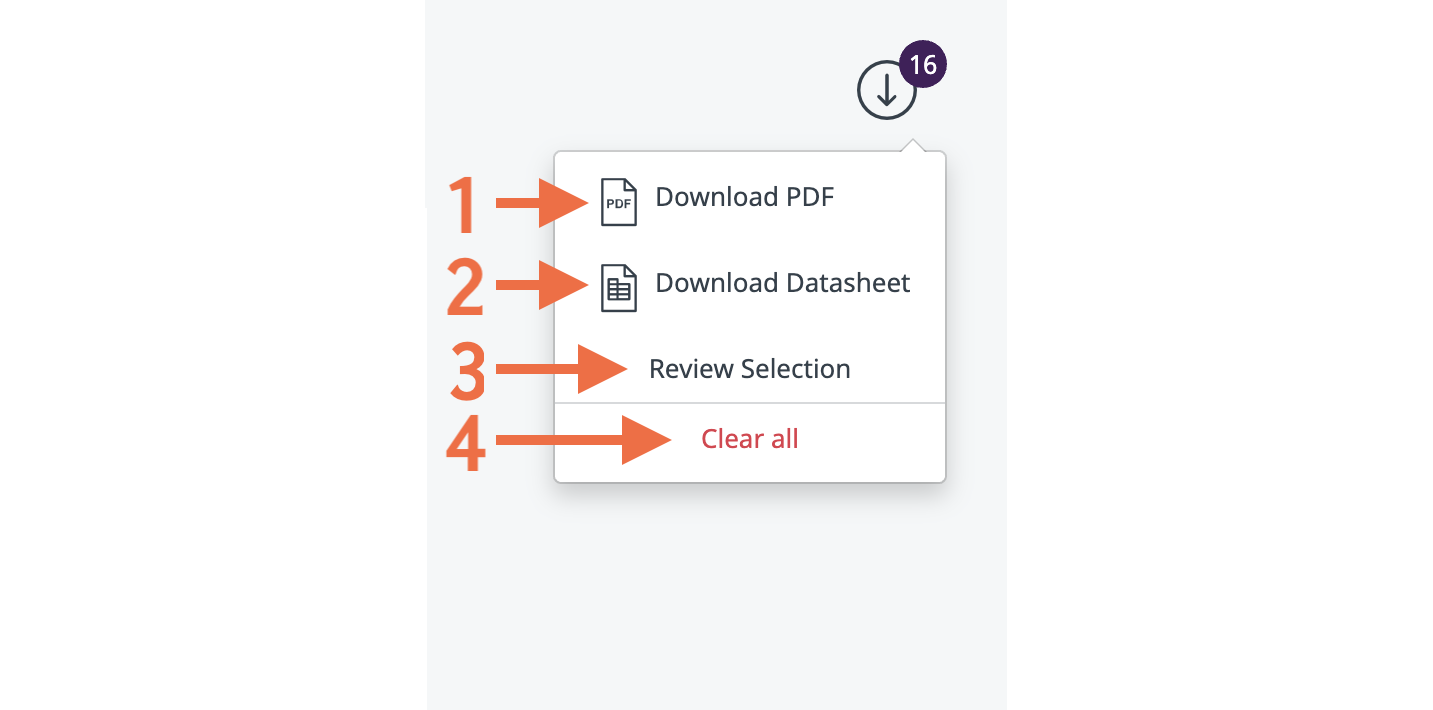 Downloading PDF's
When choosing to download PDF's, you will get requested to apply your e-mail (1), then press the download button (2).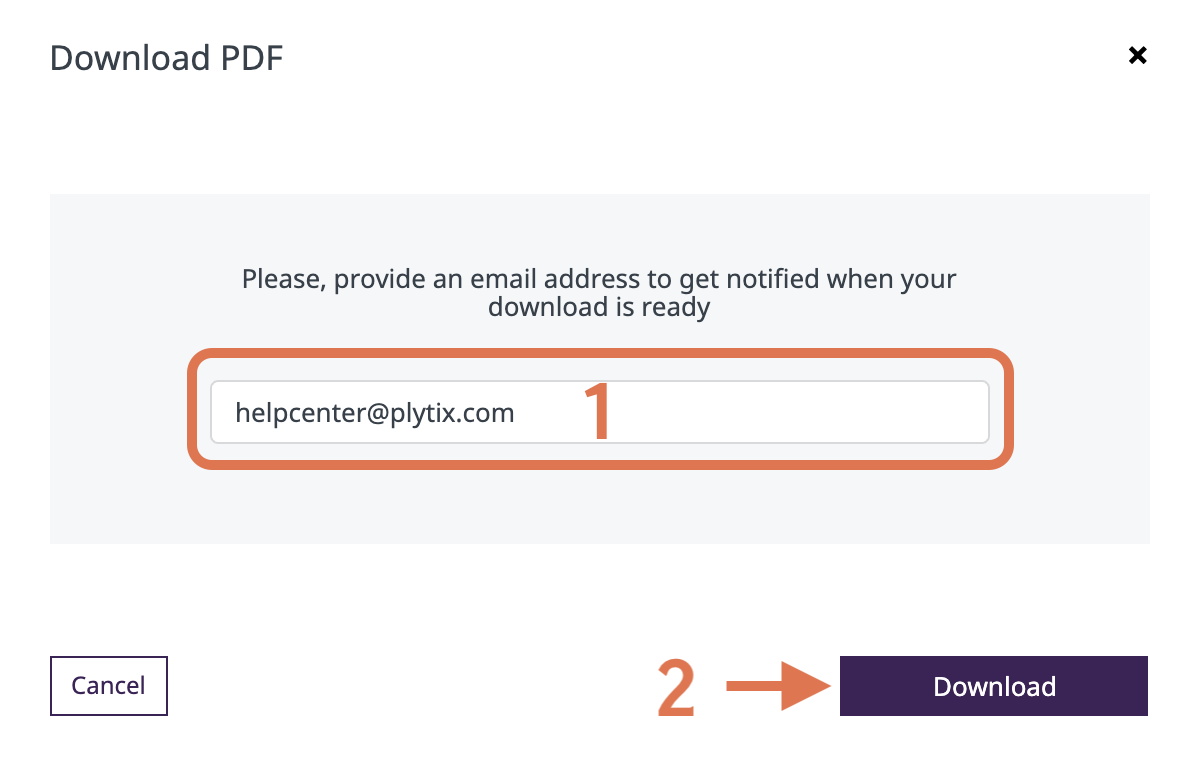 Based on your selection of products, you will receive a generated PDF containing those products and their data, so depending on the amount of products you have selected it will take a little time for the document to generate. The included product information in the PDF is based on the E-Catalogs owners template specifications.
The output order
The order in which your selected products are populated into your PDF is dependant on the order you have chosen the products to be displayed using the 'Sorting' option. Set sorting conditions and define in which order they should display in the products tab to customize your output.
Downloading Data Sheets
Choose to download a Data Sheet, to get all, or specific product data. Include customisable file data to enrich your download for each product.
Basic Data Sheet download settings
As a standard setting, the Data Sheet slider is set to active (1), you can then choose to either download as CSV or XLSX format (2). Click the 'Review Selection' button, to sort out in your selected data (3). The standard setting for your data export is to output all attribute data connected to your selected products (4). Provide your E-mail (5), and press the 'Download' button (6), to receive your Data Sheet.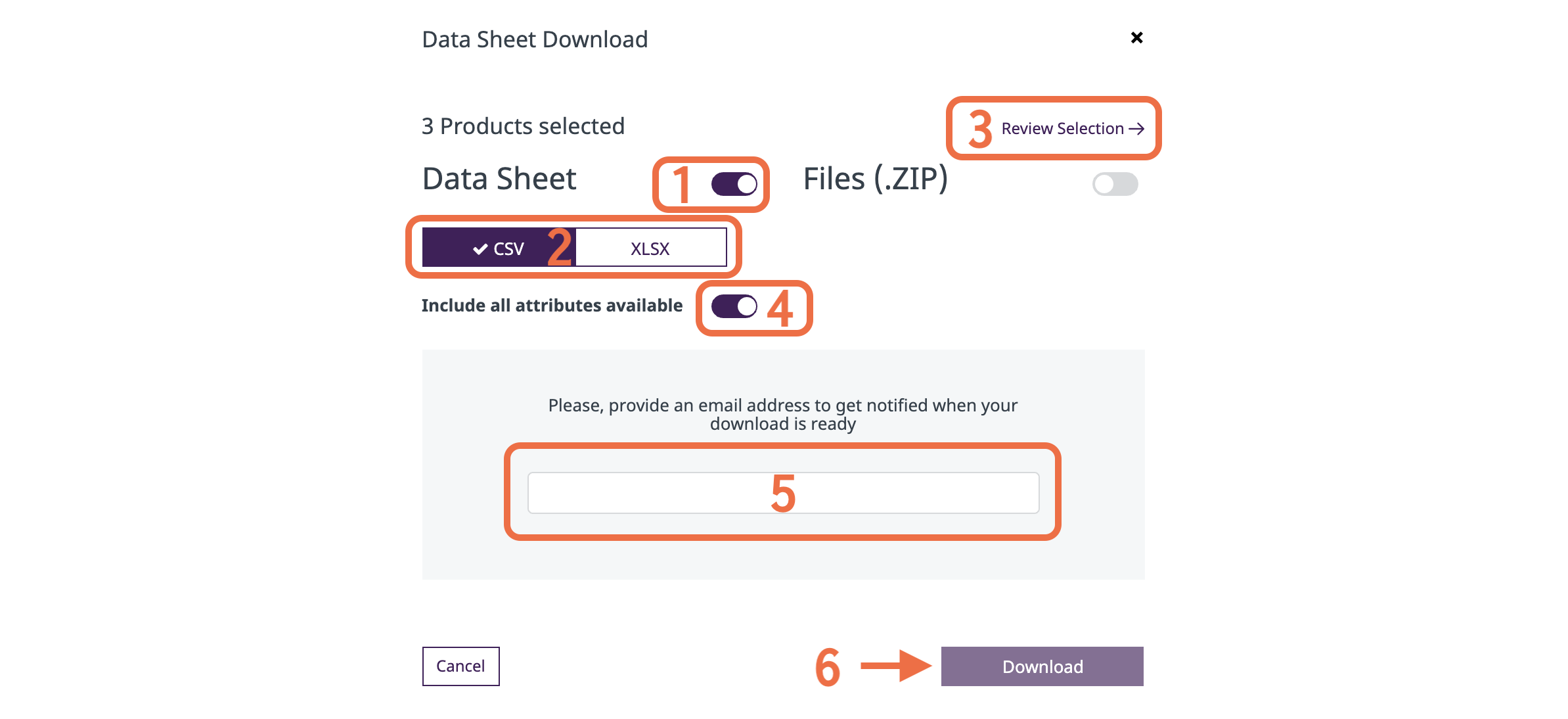 Advanced attribute settings
Deselect the 'Include all attributes available' slider, to customize the inclusion of attribute data (1). Click the 'Options' icon to specify which attributes you want to include (2).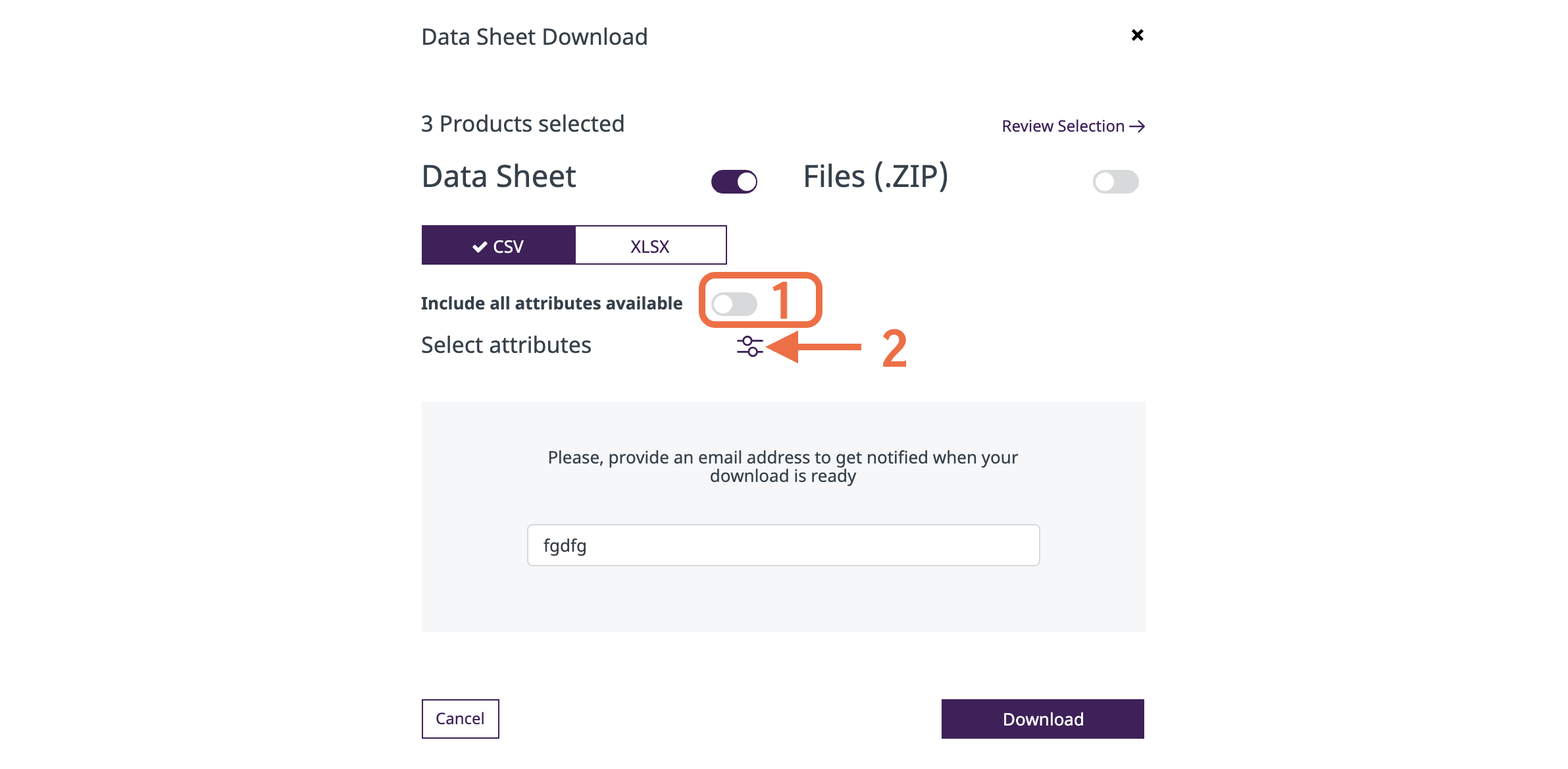 In the new window you can now select which attributes to include. On the left side you can see all available attributes (1), select them individually or search for a specific attribute. All selected attributes will be displayed on the right side (2). Click the 'Back to Download configuration' button at the top, to go back to change further settings (3). Or press the 'Download' button to receive your Data Sheet (4).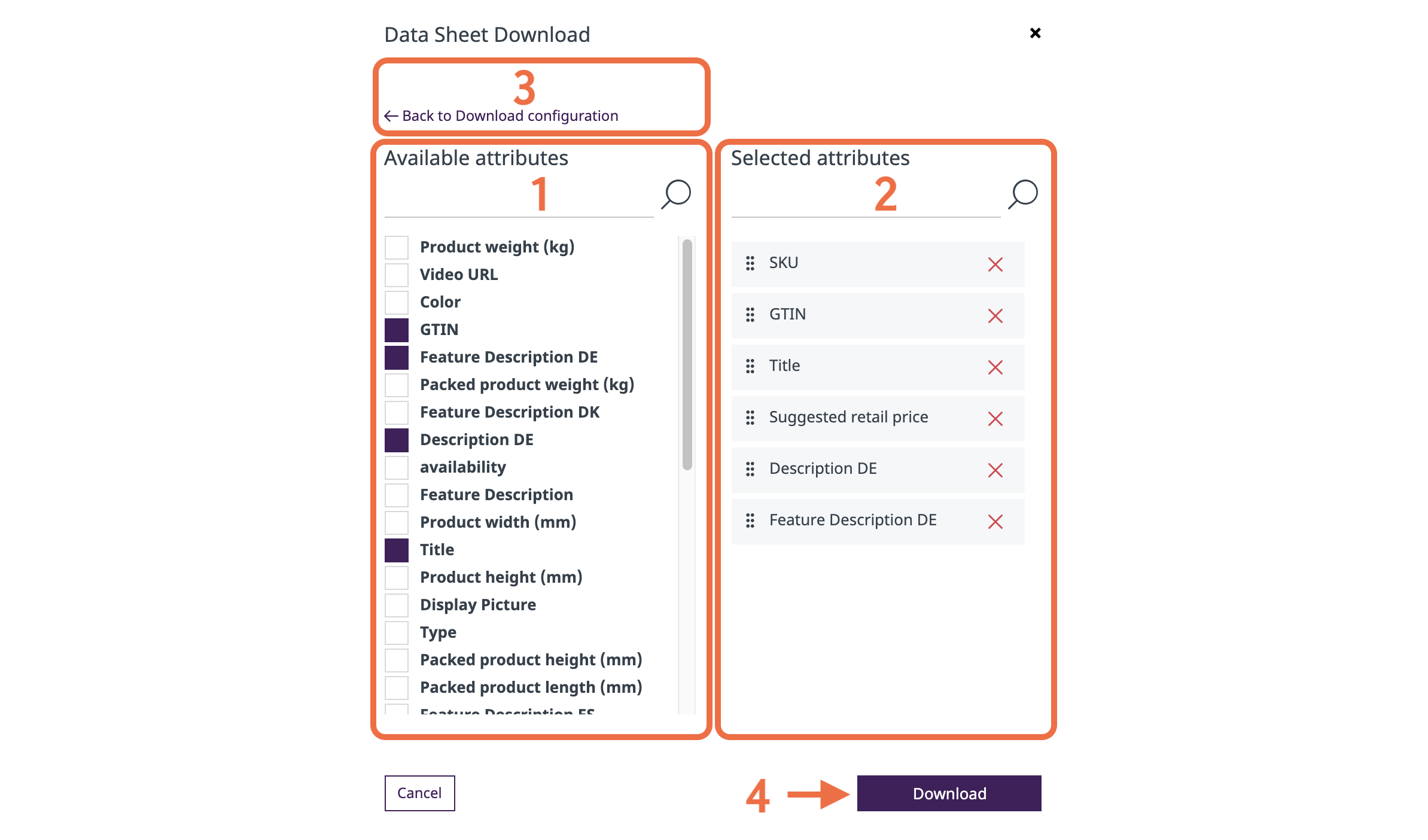 Your selected attributes will now be included in your 'Data Sheet Download' overview (1). Press the X's to remove attributes or re-enter the attributes options again, to make modifications.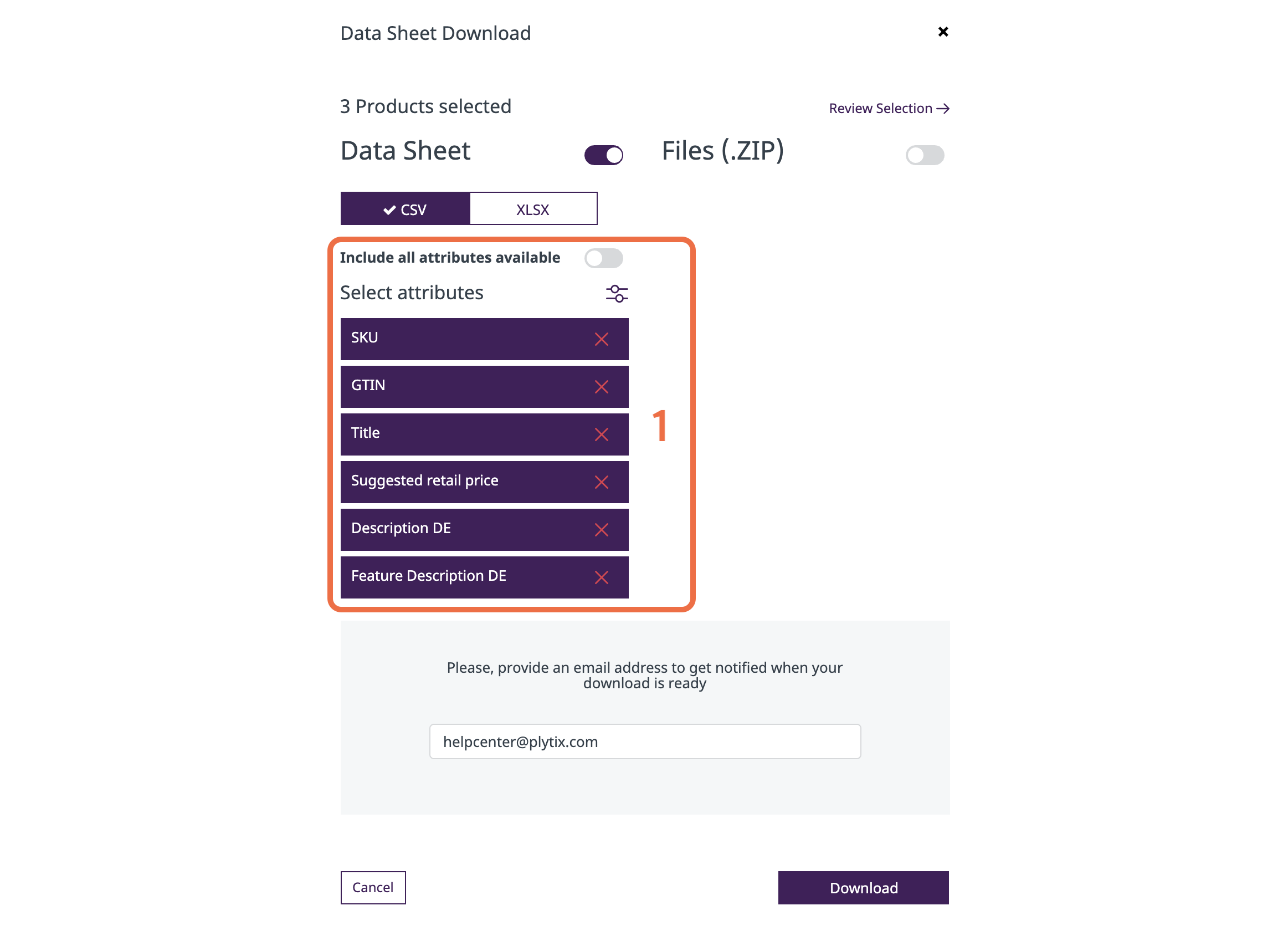 Files settings
Select the 'Files (.ZIP) slider to include files to your download (1). As a standard setting, the 'Include all file types' slider is selected (2). These settings will make you download a ZIP file for each selected product, which will contain all files connected to each product.
Advanced Files settings
Deselect the 'Include all file types' slider to open for the file options panel (1). From here you can select grouped content of data, eg. download only audio files, or video materials (2).
You can also choose to activate the slider to 'Resize images' (3). From here you specify the image size output for all your images if you need content within a specific format (4). You can also select to break image proportions (5).