Learn how to navigate and find information within the Plytix E-Catalogs
E-Catalogs has a variety of options available to them. The amount of included options are dependant on the creators inclusion of these options. This article contains all available features and options for a users interaction on an E-Catalog.
Products and Files tab
An E-Catalog can contain two primary tabs. A 'PRODUCTS' page (1) and a 'FILES' page (2).

Switch between them, to browse all the available products (1).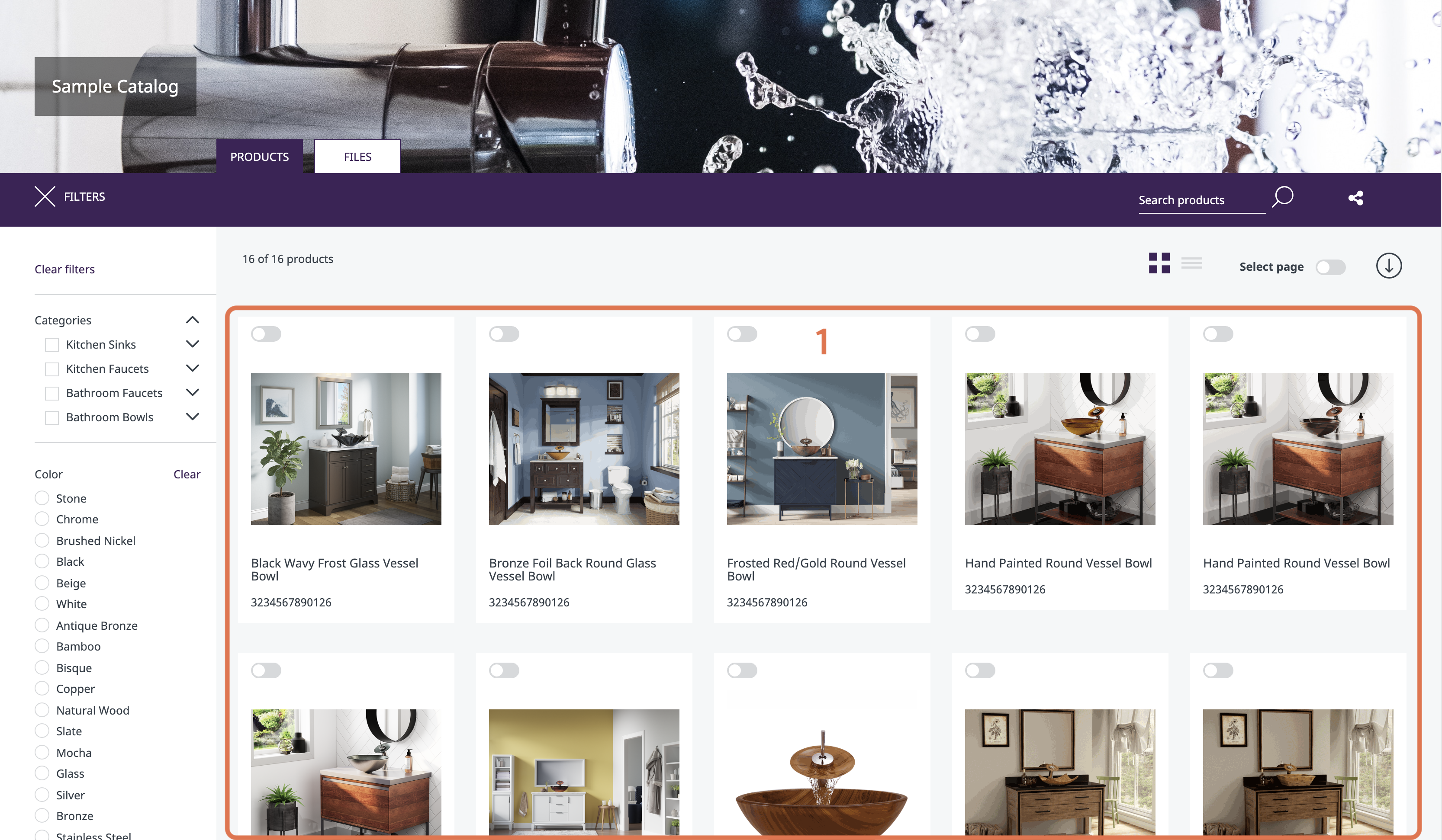 Or browse all the included files (2). You can find product specific files, on the individual product pages, while the files tab can be a selection of all included product images, blue prints, audio files, branding materials and other types of data.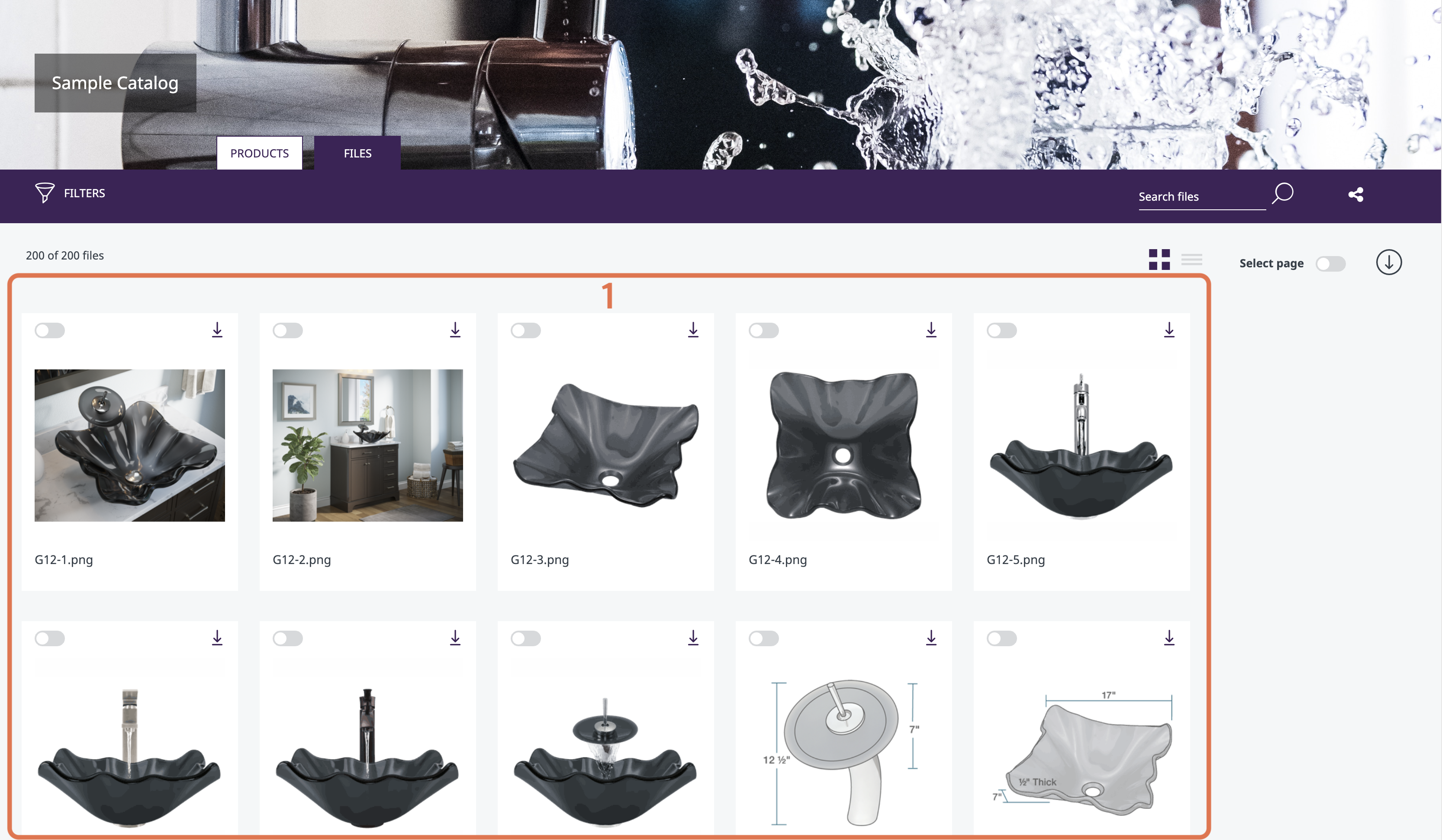 Finding products and files using Filters, Sorting, and Searching
You can find specific products or files by using the features:
Filtering (1), Sorting (2), or Searching (3)
Use them to narrow down product or file selections, and find the data you are specifically looking for.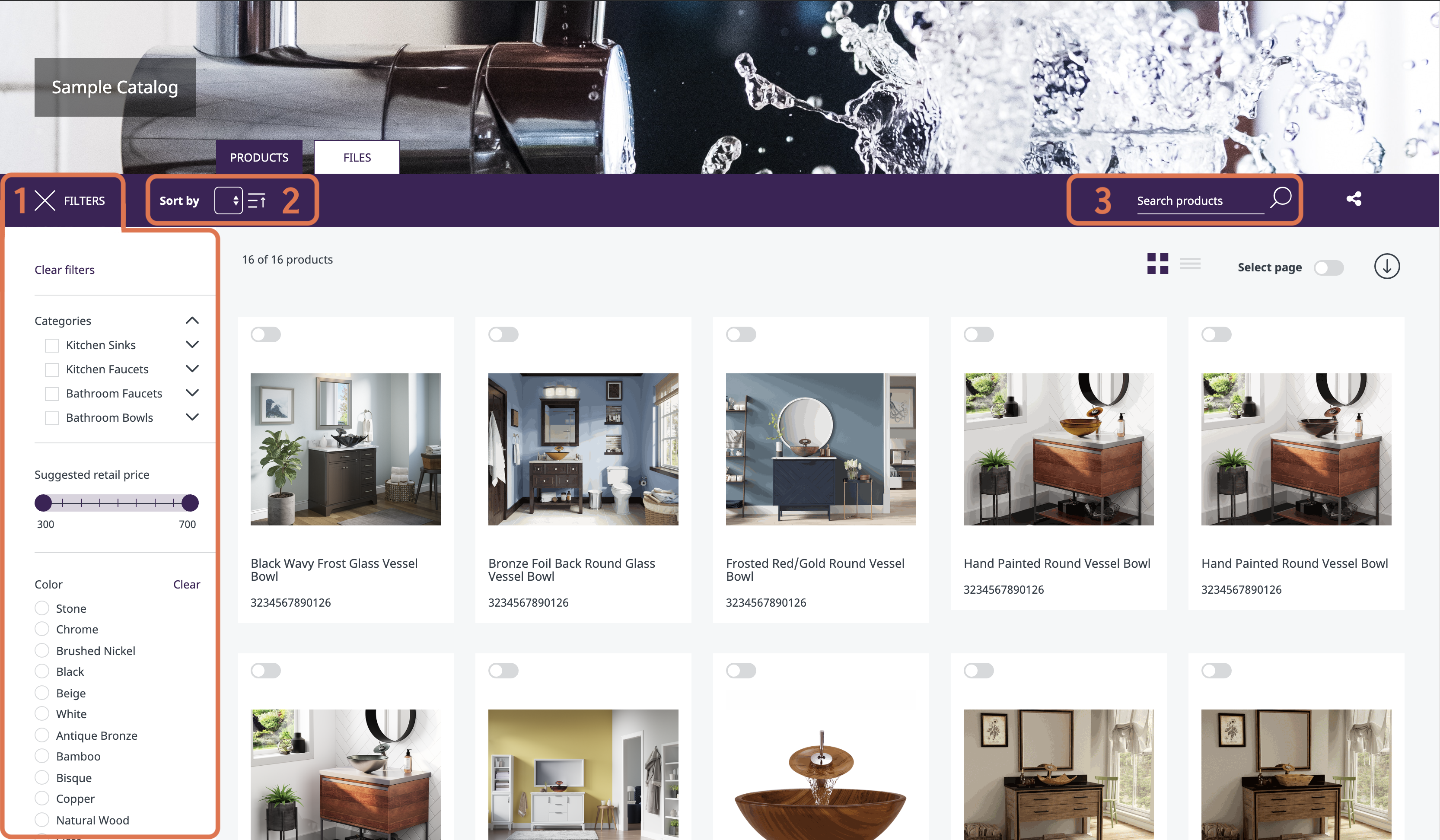 Social Media
Click the Social Media button in the tab-bar (1), to select an available social media channel to share the catalog on. Share it personally or on your company account. Text and imagery might be included.

Grid or List view
Select below the tab-bar to display Products or Files in a grid (1) or list (2) view.

Product pages
Click on individual products from the product list (1), to display product pages.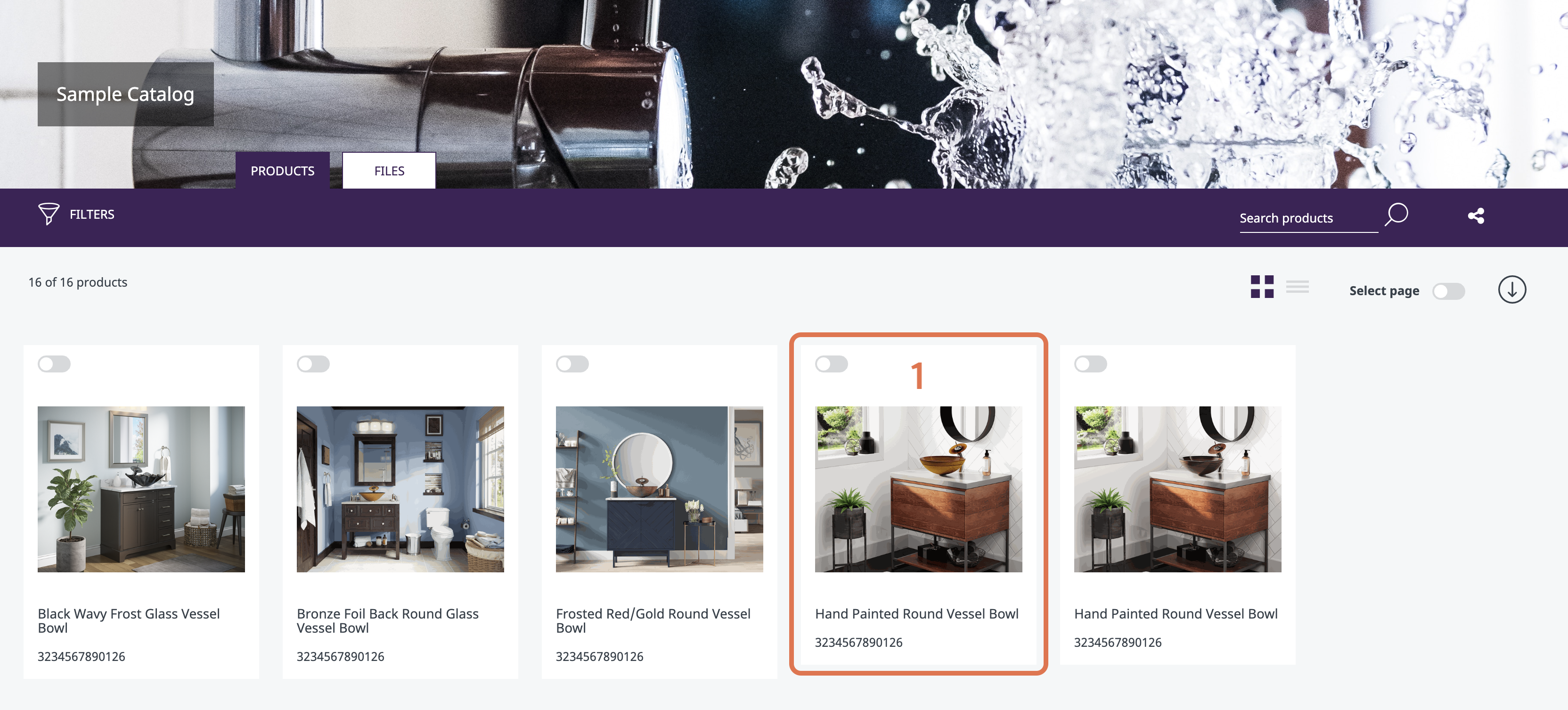 Find all available product information displayed in grouped sections, image galleries, or other data ready for download (1).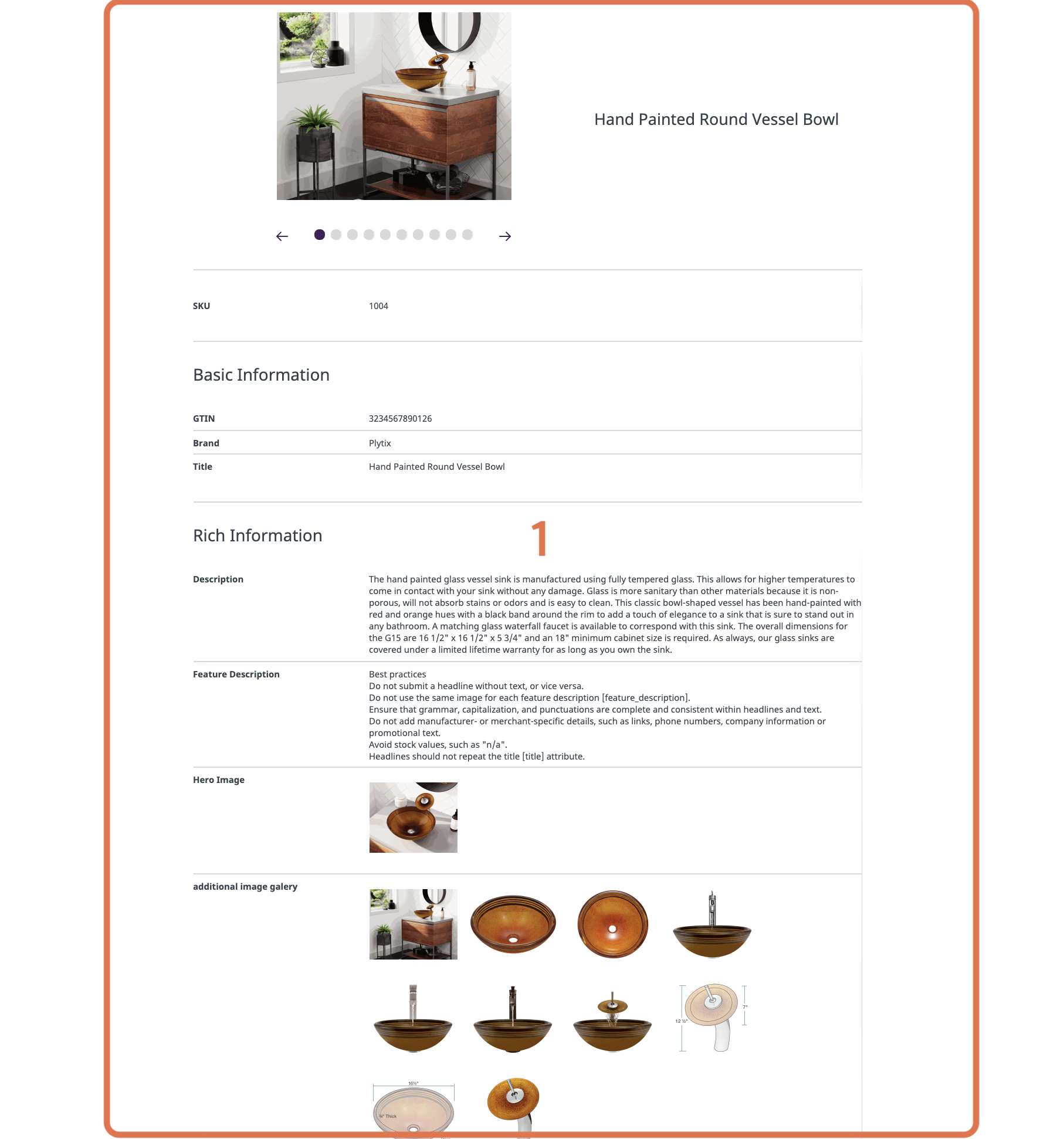 Selecting products or pages
Select individual products for export by clicking the sliders at the top of each product thumbnail (1). All selected products will then become stacked for download at the 'download' icon (2).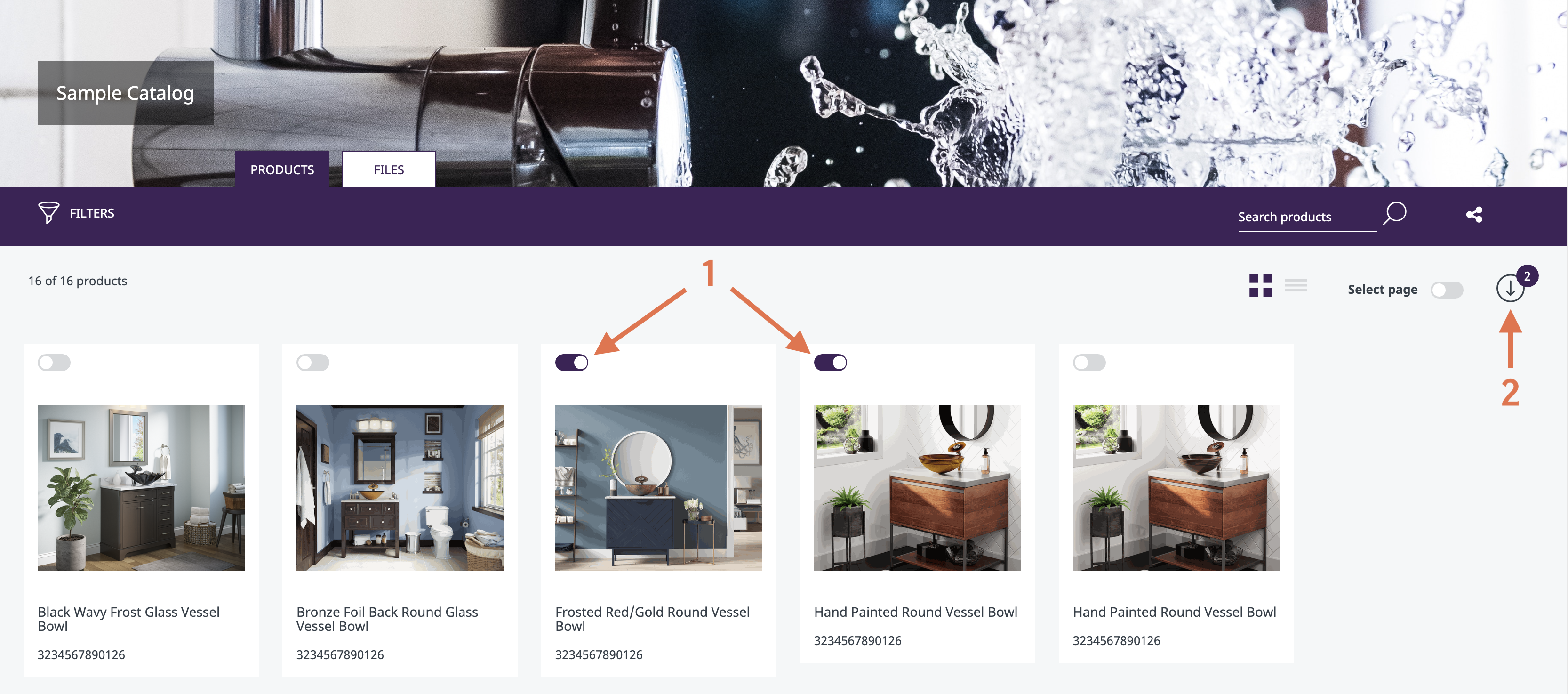 You can also select a full page by clicking the 'Select page' slider next to the 'download' button, and they will all be added (1). Select the next paginated page to select more pages.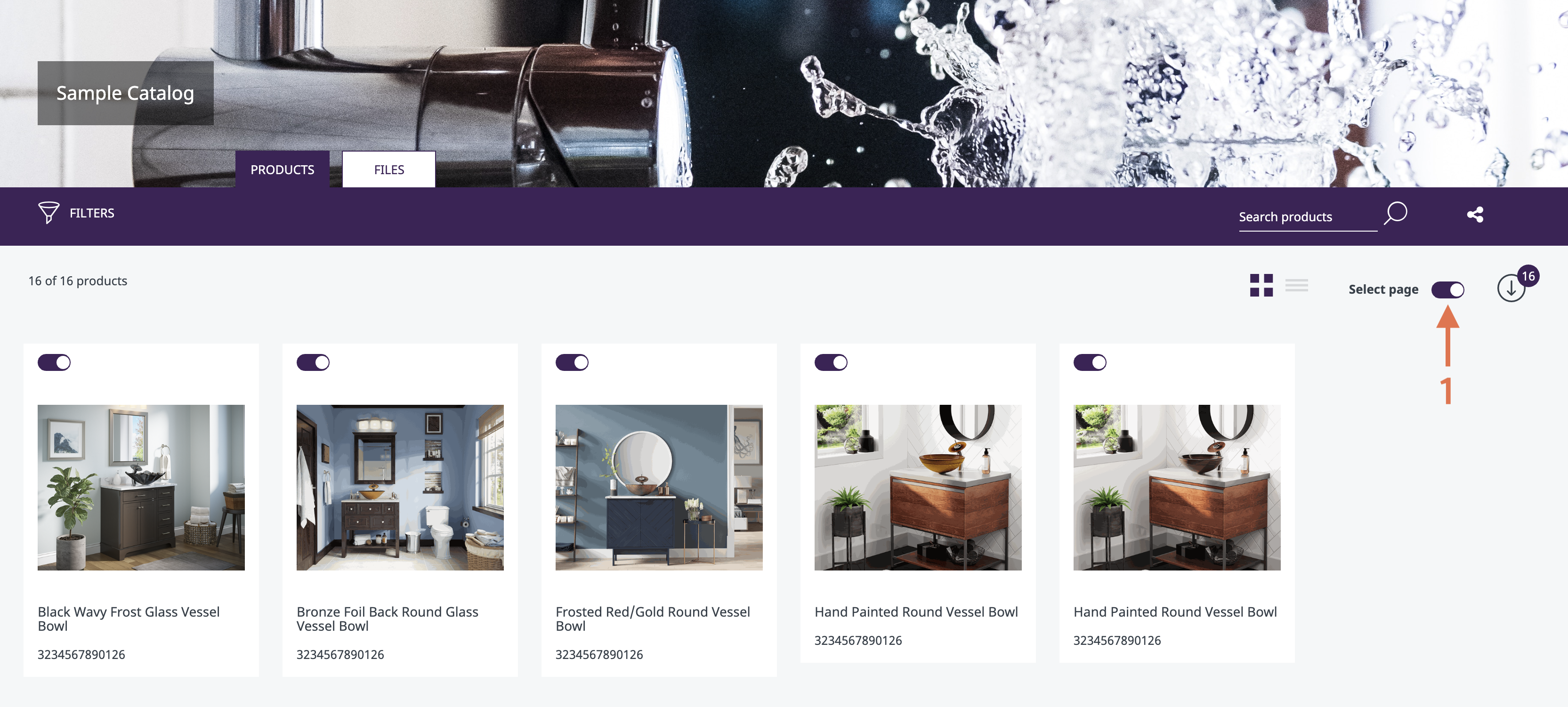 Downloading from E-Catalogs
Learn how to download content from e-catalogs here.