With File Categories you can build a hierarchical taxonomy to store your files under.
Having your files stored under categories is very useful both in managing and presenting your files, as it makes it easier to navigate your digital assets. The File Categories you use in the PIM to manage your files, are also used in the digital catalogs you publish.
To create and manage your 'File Categories', navigate to Settings (1) and open 'File categories' (2). On the left you can navigate your taxonomy, and access all underlaying subcategories (3). On the right you add and manage your categories/subcategories (4).

Whenever you click a category or sub category in the left column (1), the underlaying data from that section will become visible and editable on the right column (2). On the screenshot you can see that we currently have the primary 'Category Index' selected (1). Due to this, the button displays the ability to '+ Add Category' (3).

By selecting the '+ Add category' button (1), you will be given the option to write up a new category at this level of the taxonomy tree (2).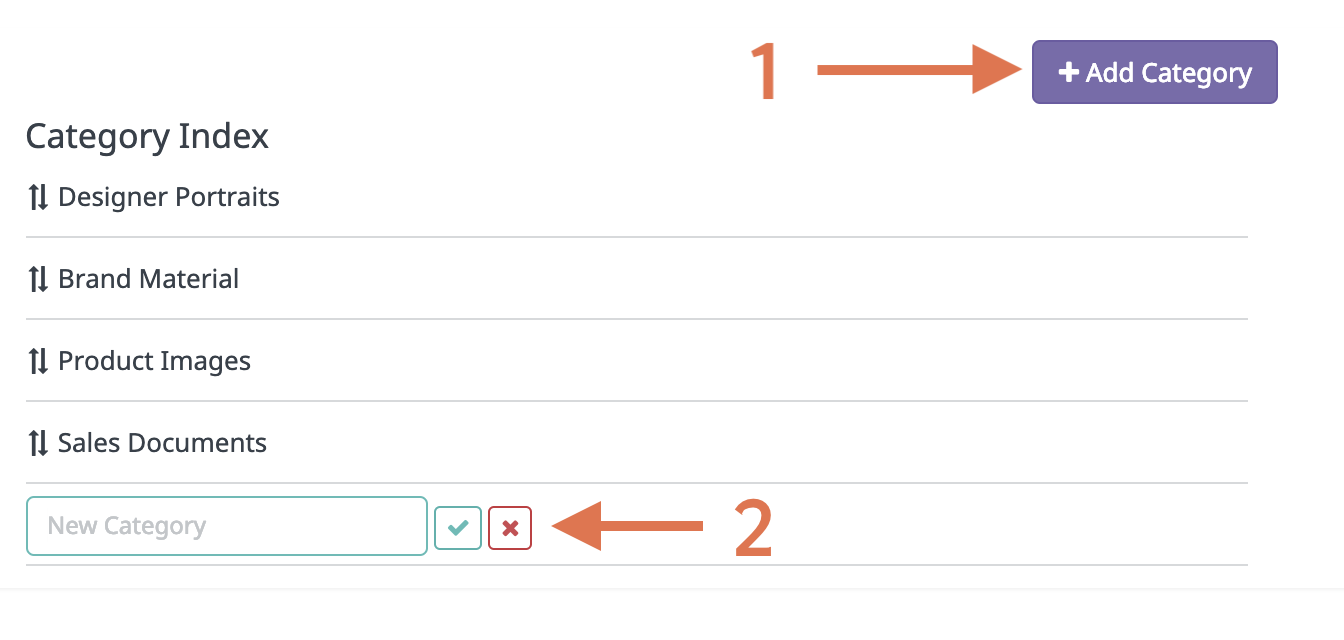 Drag & Drop
Every time you create a new part of your taxonomy, you can adjust the order of categories by drag and dropping them around (1).

Editing, moving and deleting
If you want to change something for a category, you can hover over a category and action buttons will appear. Press 'Edit' (1) to change the name of the category. Press 'Move' (2) to change the position of the category, or press the x-'Delete' button to delete the category completely (3).

If you choose to 'Move' the category a new window will appear, you either select a category to move it to, or you write in a name, in the search function, of the location on the taxonomy tree you want the category to be at (1) and press move (2).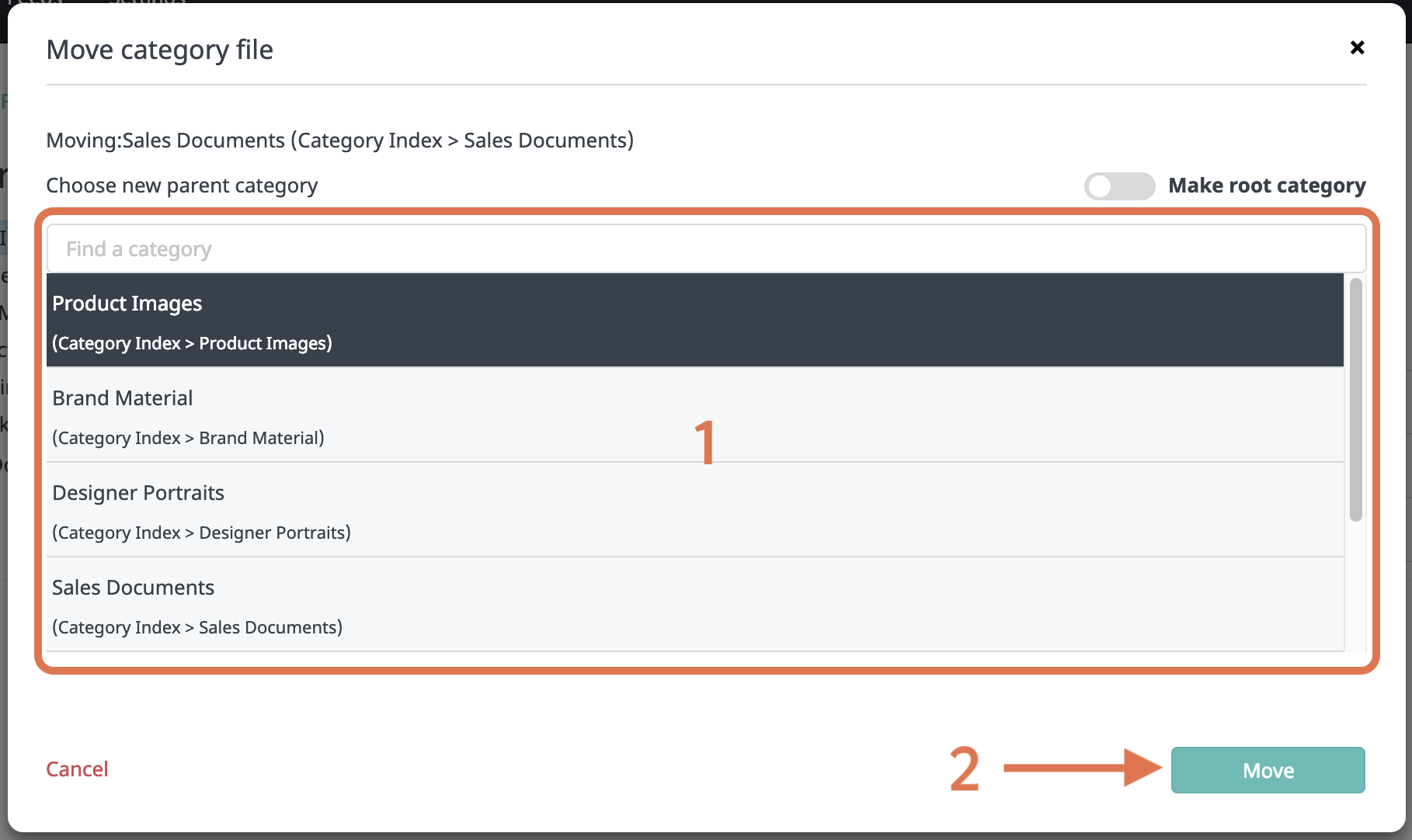 Now all you need to do is apply your categories to your different files. Find out more about how to Organize your files in categories