How to register a connection between the Plytix PIM and Dropbox, to send feeds to Dropbox.
Creating a new connection
Go to 'Settings' (1). Now select 'Connections' on the left side menu (2). Here you can see all the connections you will be creating. To create the first or additional channels, click the '+ Add Connection' button in the top right corner (3).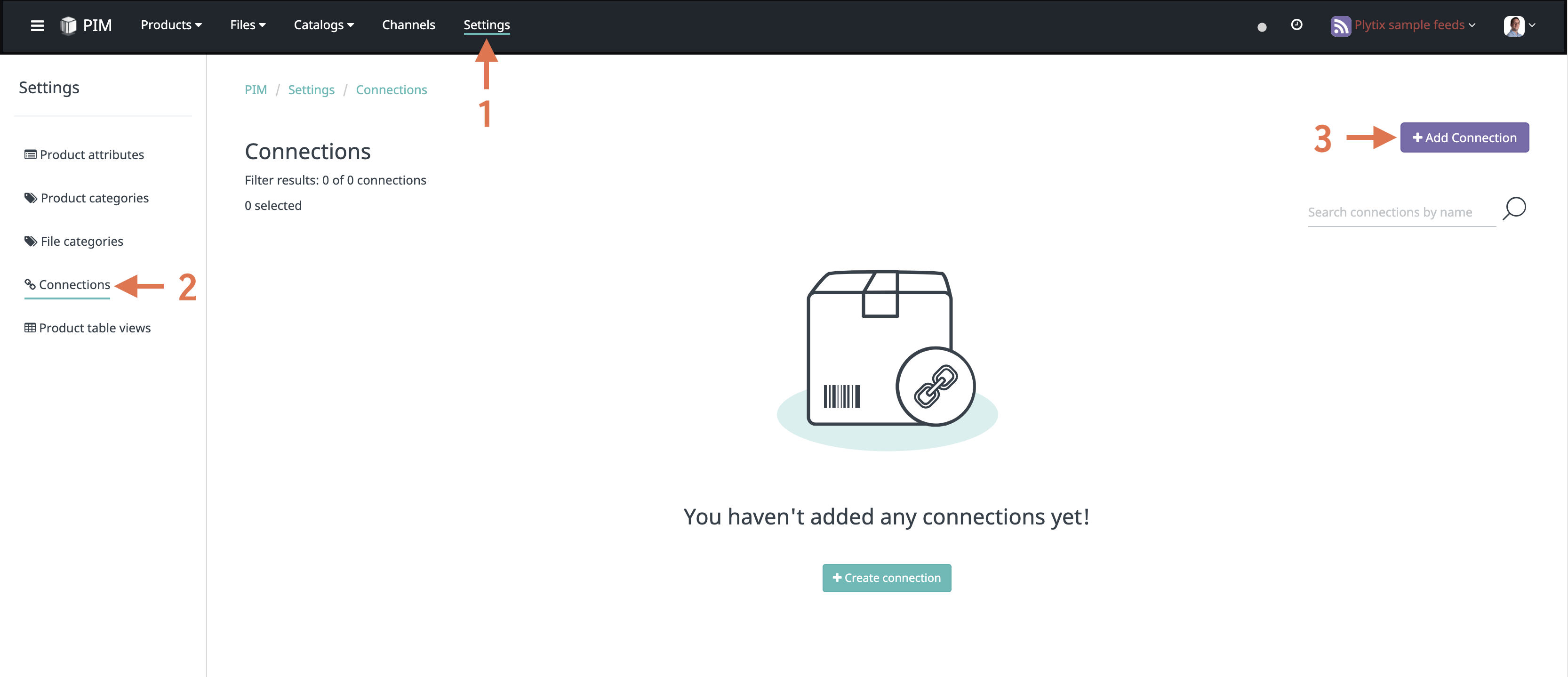 Adding a new connection
Select to create a 'Dropbox connection' (1).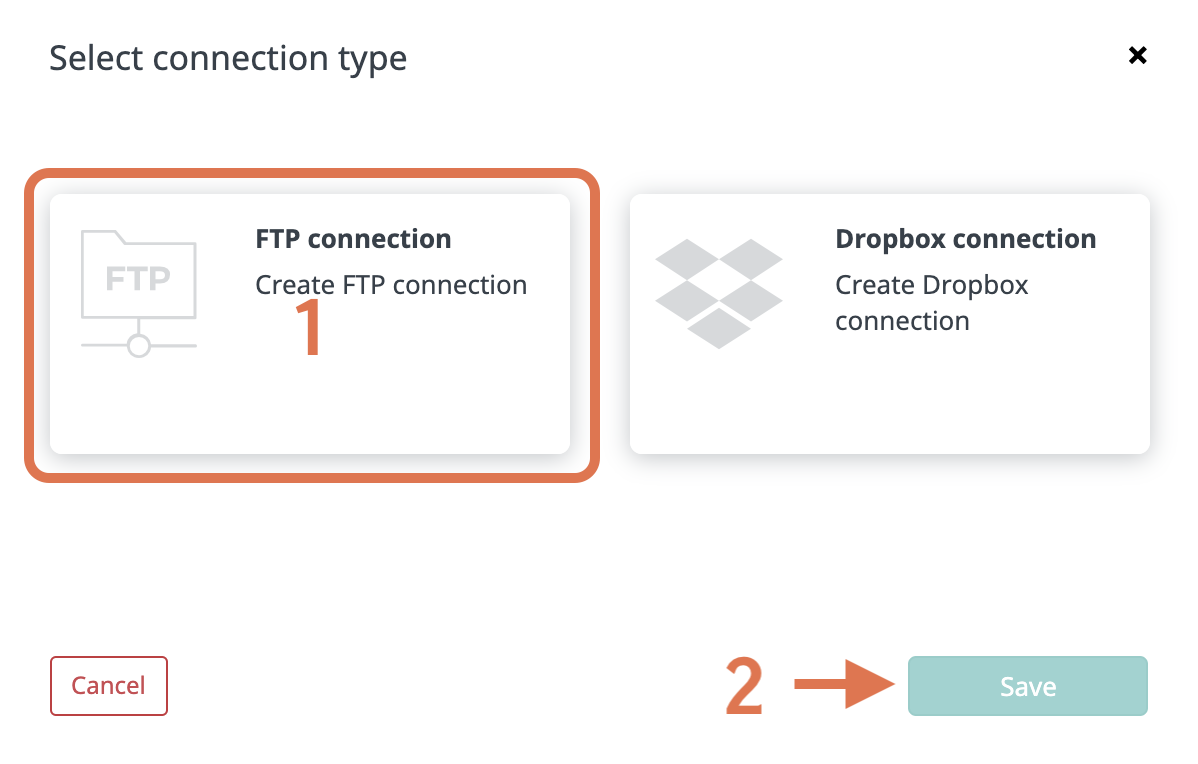 Give your FTP connection a name (1), and press the 'Save' button (2).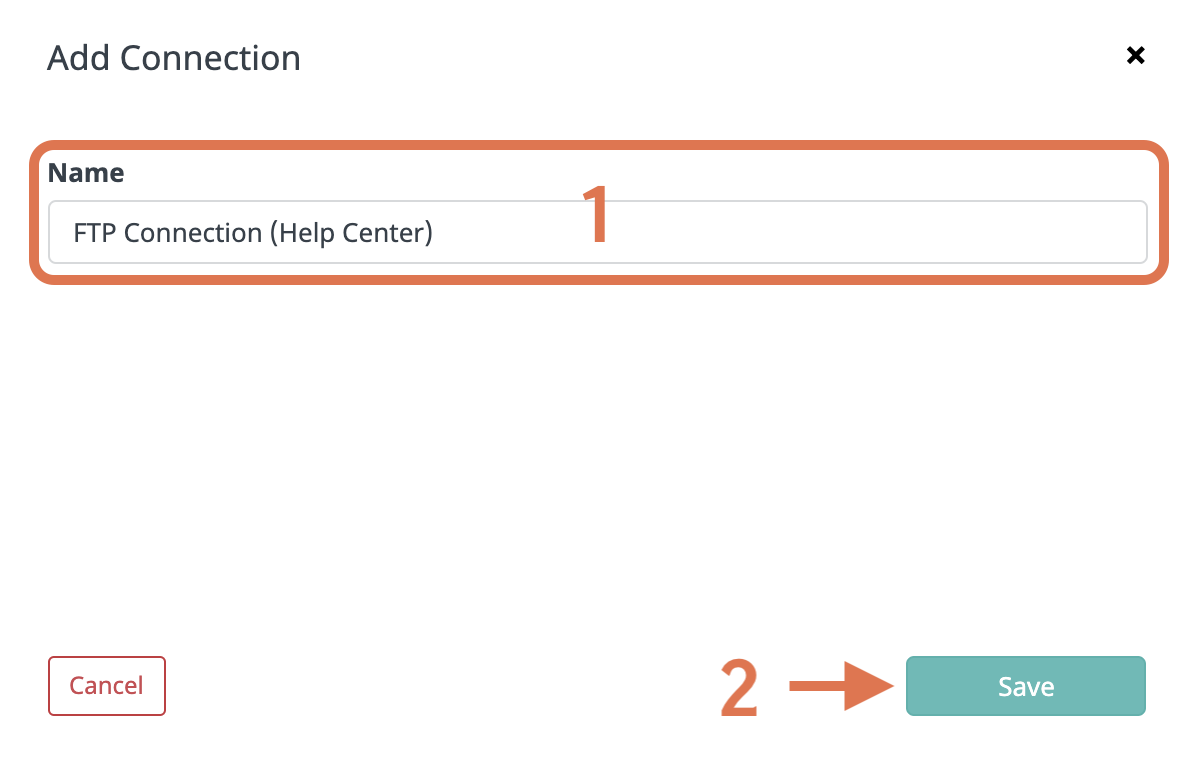 Connecting to Dropbox
Select the 'Connect to Dropbox' button (1), to establish your connection to your dropbox account.

Now select to sign in with google (1), or type in your Dropbox login information (2). And press the 'Sign in' button (3). And follow the additional steps to allow the connection to your dropbox account.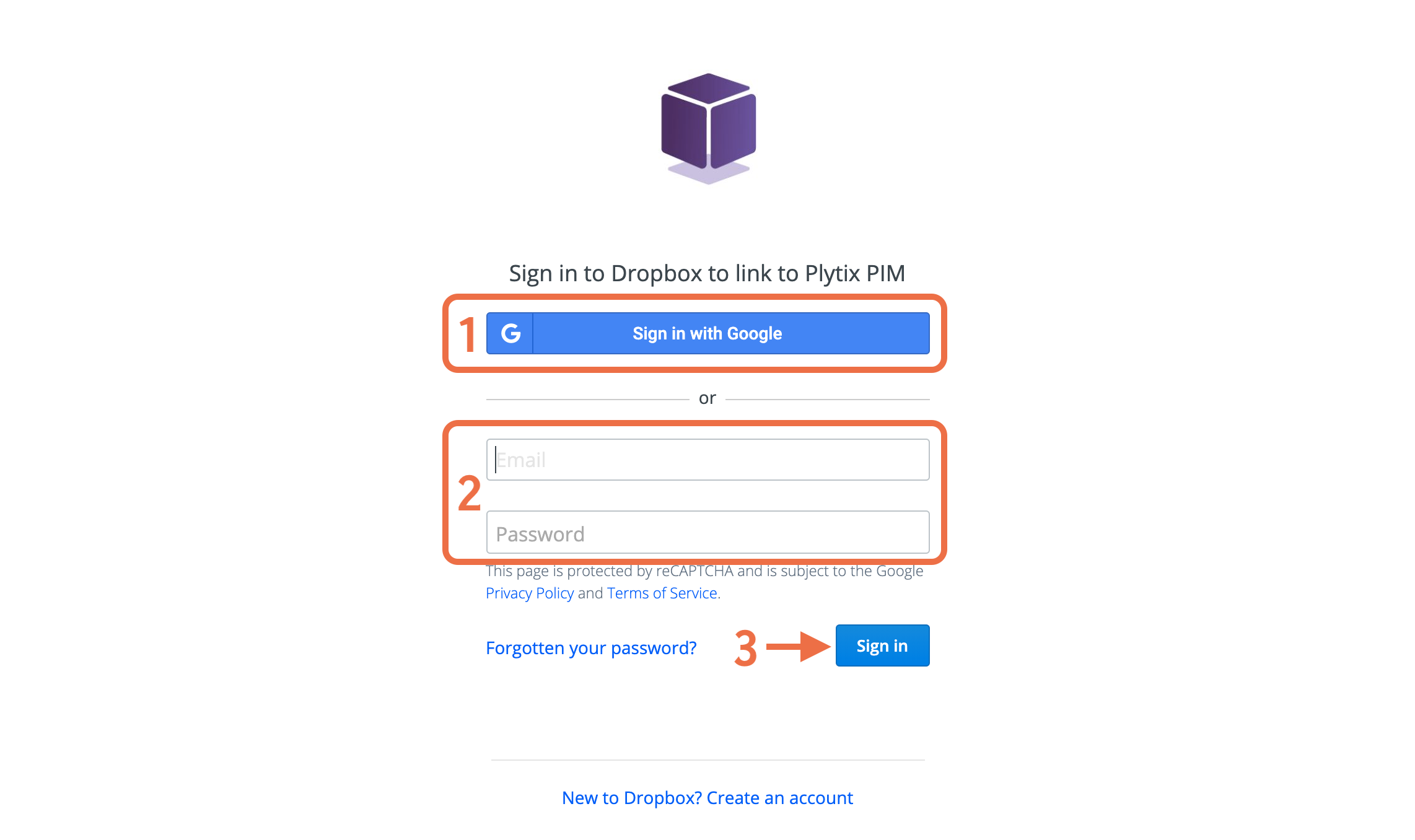 Allow Plytix to create a folder on the Dropbox account (1), and your feed data will get pushed to that folder.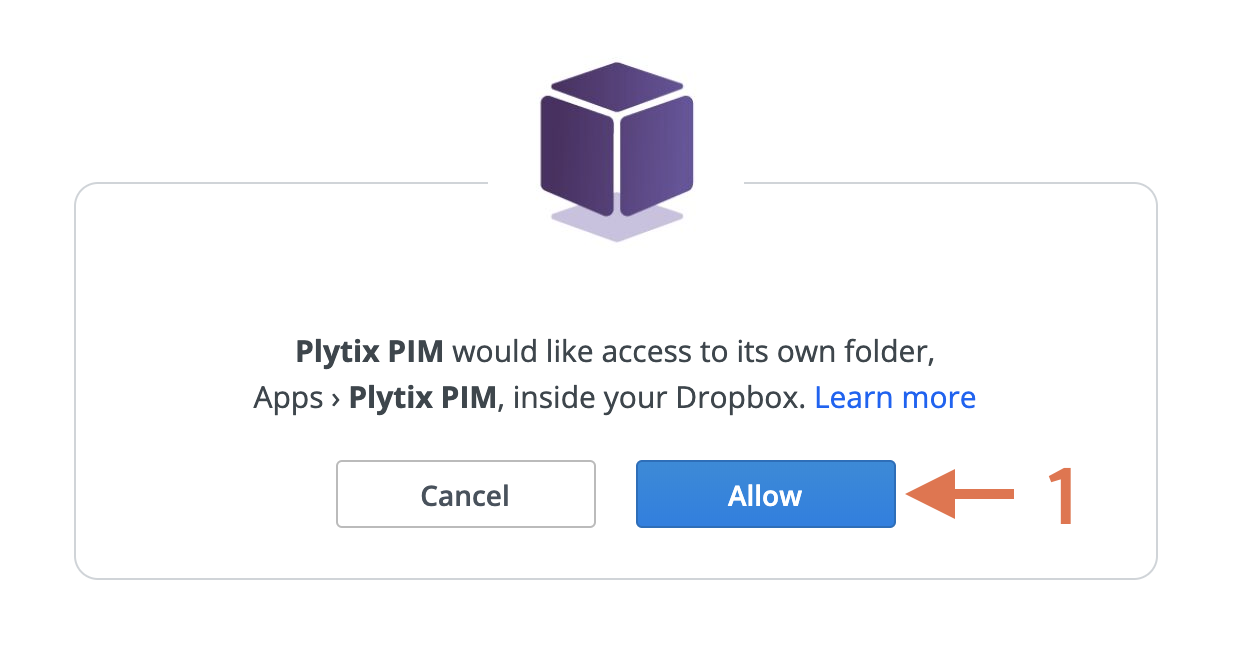 The Plytix app for Dropbox will now run a test and create your folder, and you will get a notification of a successful test (1). Close the window to continue working with your Dropbox connection (2).
Channel connections
You can now start connecting your Dropbox connection to your Channels. This is done from the individual Channel feeds, under their settings. To find out more see our article on "Establish channel connections to FTP and Dropbox".
You can see which channels your Dropbox connection is associated to in the 'Used in' section of your connection (1). When you connection is applied to your channel, and the channel is processed, the data file will be send to your Dropbox folder.

Deleting a connection
To remove a connection, select the connection on the list of connections (1), and press the 'Delete' button (2), and confirm your deletion.