How to create a connection between Plytix and an FTP server, to send feeds from Plytix.
Creating a new connection
Go to 'Settings' (1). Now select 'Connections' on the left side menu (2). Here you can now see all the connections you have created. To create the first or additional channels, click the '+ Add Connection' button in the top right corner (3).

Adding a new connection
Select to create a 'FTP connection' (1).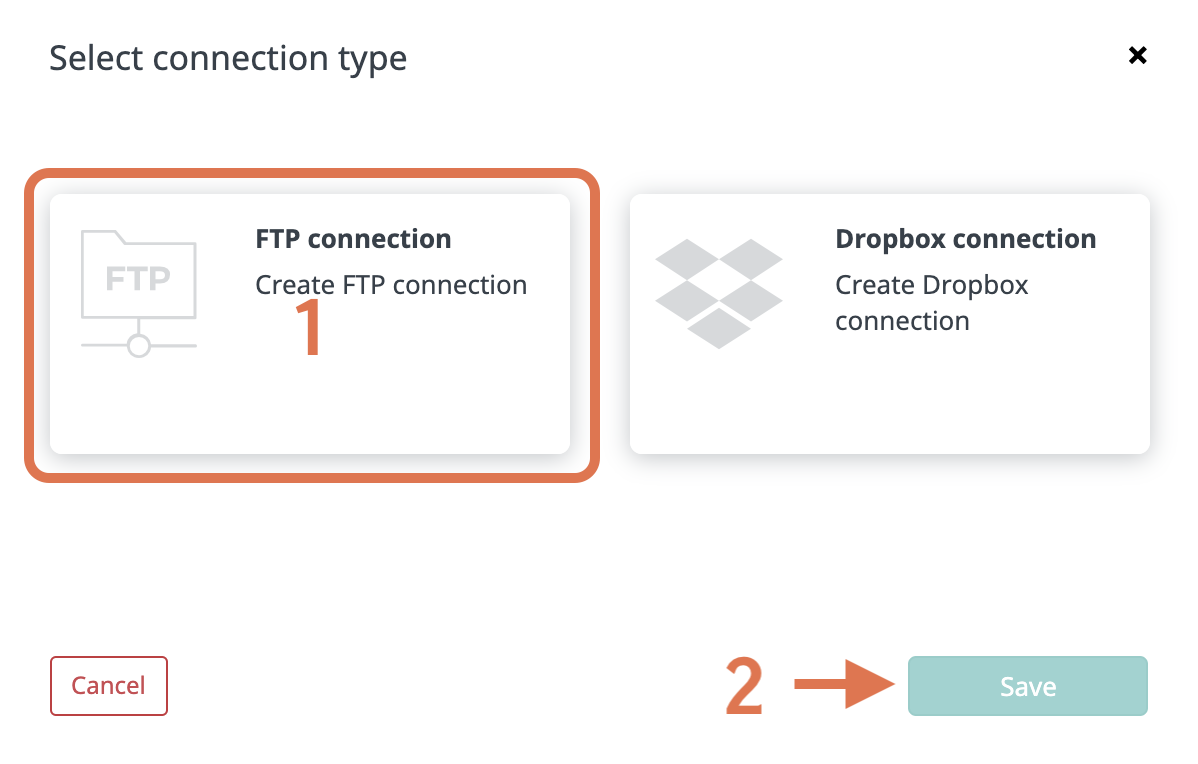 Give your FTP connection a name (1), and press the 'Save' button (2).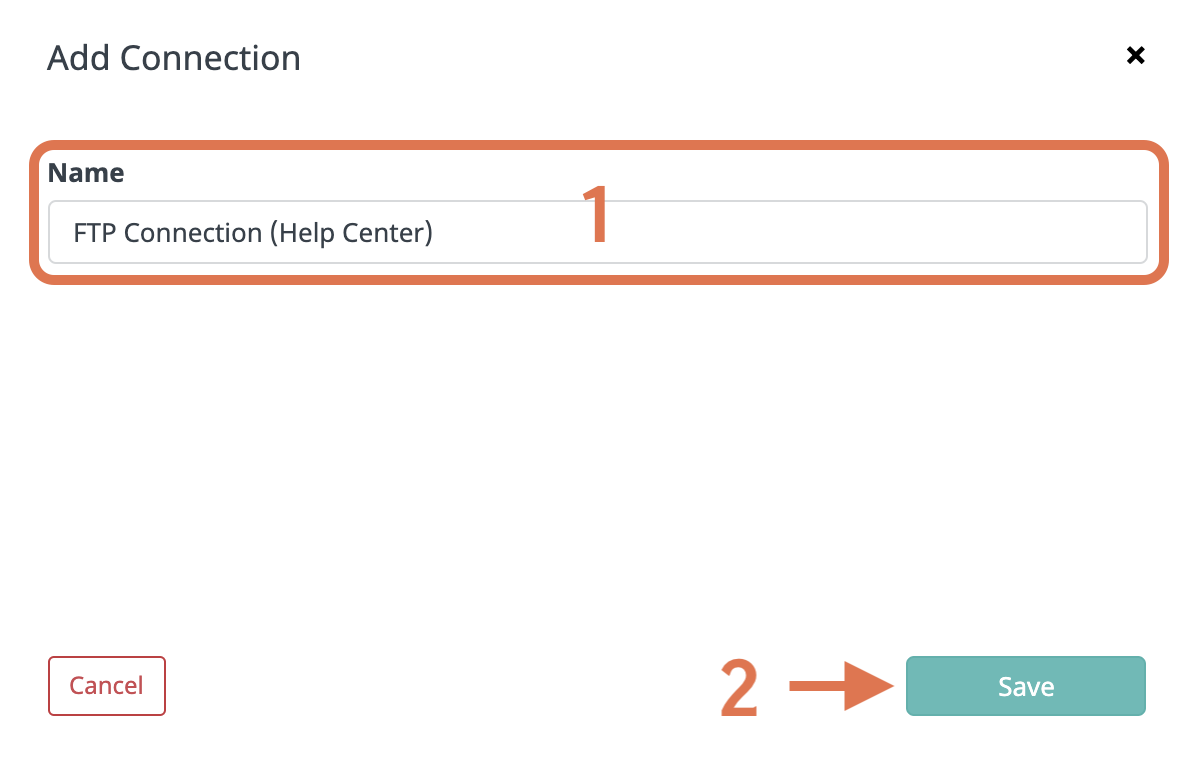 Connection setup
Create your connection to your FTP server, by filling in the necessary fields in the Connection Setup. Fill in the main 'URL' to your website (1). You can also apply a 'Port' connection (Not a requirement) (2). Now add login credentials for your server in the form of 'Username' (3) and 'Password' (4). Contact your site administrator for these details if you have none, or get direct connection information to a specific folder on your server. Finalize your connection by selecting the 'Test Connection' button (5).

When you test your connection, it is functional when you receive a notification that states "Test successful"(1):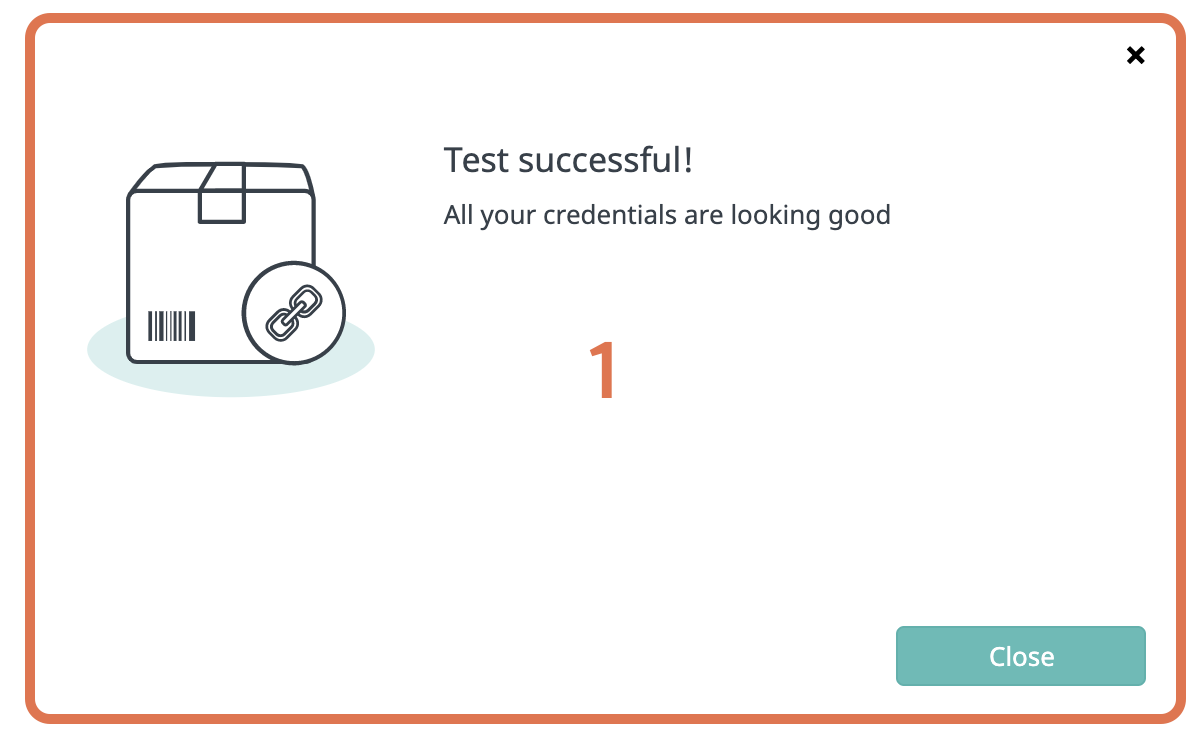 Channel connections
You can now start connecting your FTP Connection to your Channels. This is done from the individual Channel feeds, under their settings. To find out more see our article on "Establish channel connections to FTP and Dropbox".
You can see which channels your FTP connection is associated with in the 'Used in' section of your connection (1). When you connection is applied to your channel, and the channel is processed, the data file will be send to your server folder.


Deleting a connection
To remove a connection, select the connection on the list (1), and press the 'Delete' button (2), and confirm your deletion.