How to edit user names, pictures, and update your password.
The Account Administration area of Plytix is where you will find your profile. In this section, you can:
Accessing your profile
To access your profile in Plytix, you can navigate to accounts.plytix.com.
You can also access this area by clicking on your profile picture in the top right corner of the platform.
How to update your display name & job function
Your display name will be the name shown throughout the system. If no name is selected, your email address will be shown.
Go to the profiles section of your account (far left side)
Go to Personal Info and click the edit icon


In the pop-up screen displayed, you can edit your name, display name, and job function


Click SAVE to apply the changes
How to update your profile picture
This picture will be displayed as your identifying photo.
Hover over the picture and click the pencil


Upload a new photo
Click Save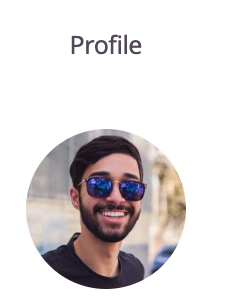 How to change your password
We recommend changing your password regularly to keep your account secure. Here is a great article about how to create a strong password you won't forget.
Go to the Password section of your profile
Click CHANGE PASSWORD
Enter your new password and confirm
Press Save