Edit user name, picture, and update your password.
To start editing your profile go to the top right corner in the nav-bar and click on 'Profile' (1) . In the settings you can change your profile picture (2), change your user name (3), or change the password for your account (4).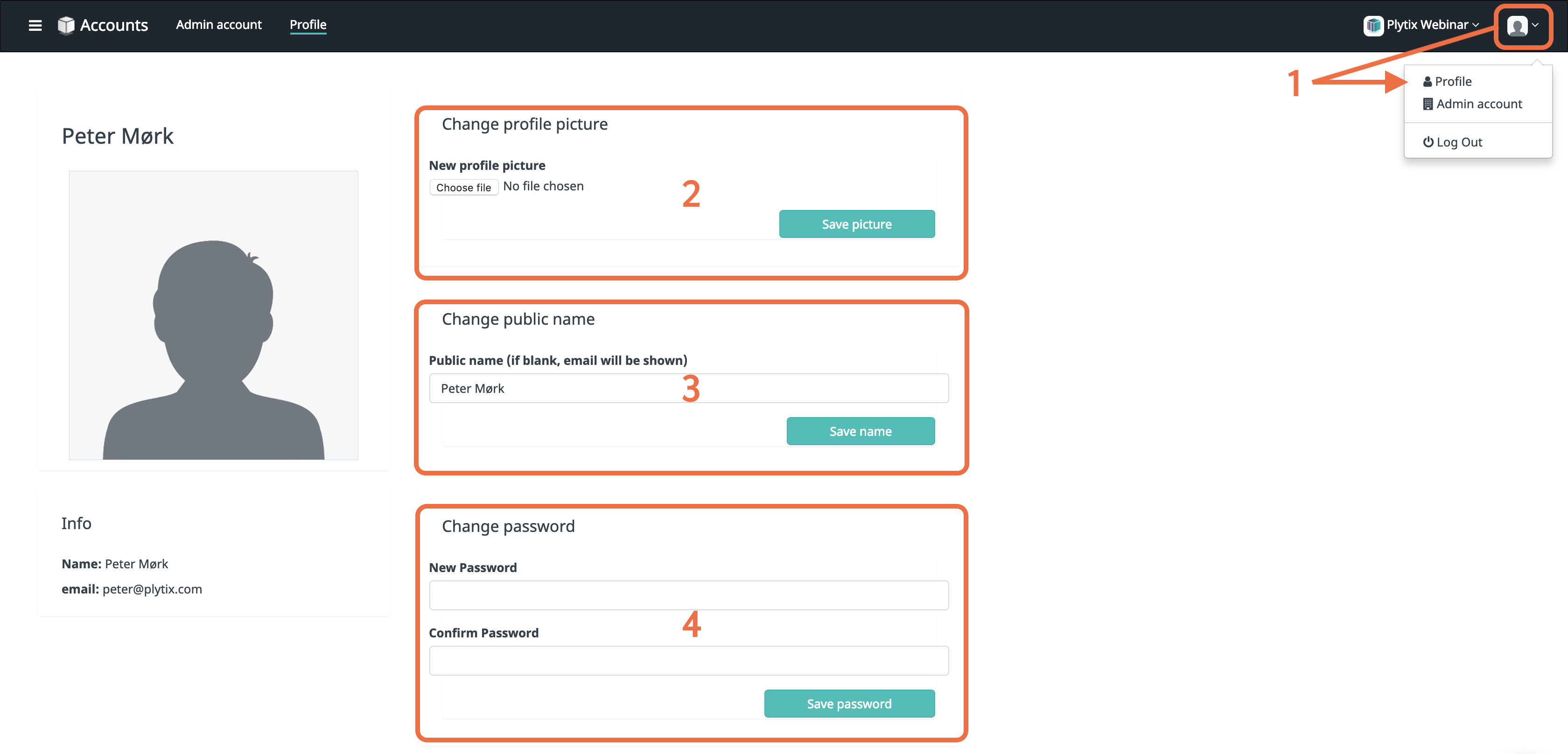 Edit profile picture
To edit your profile image, click the 'Choose file' button (1). From here you can select a picture on your computer. When you have selected the picture, press the 'Save picture' button (2).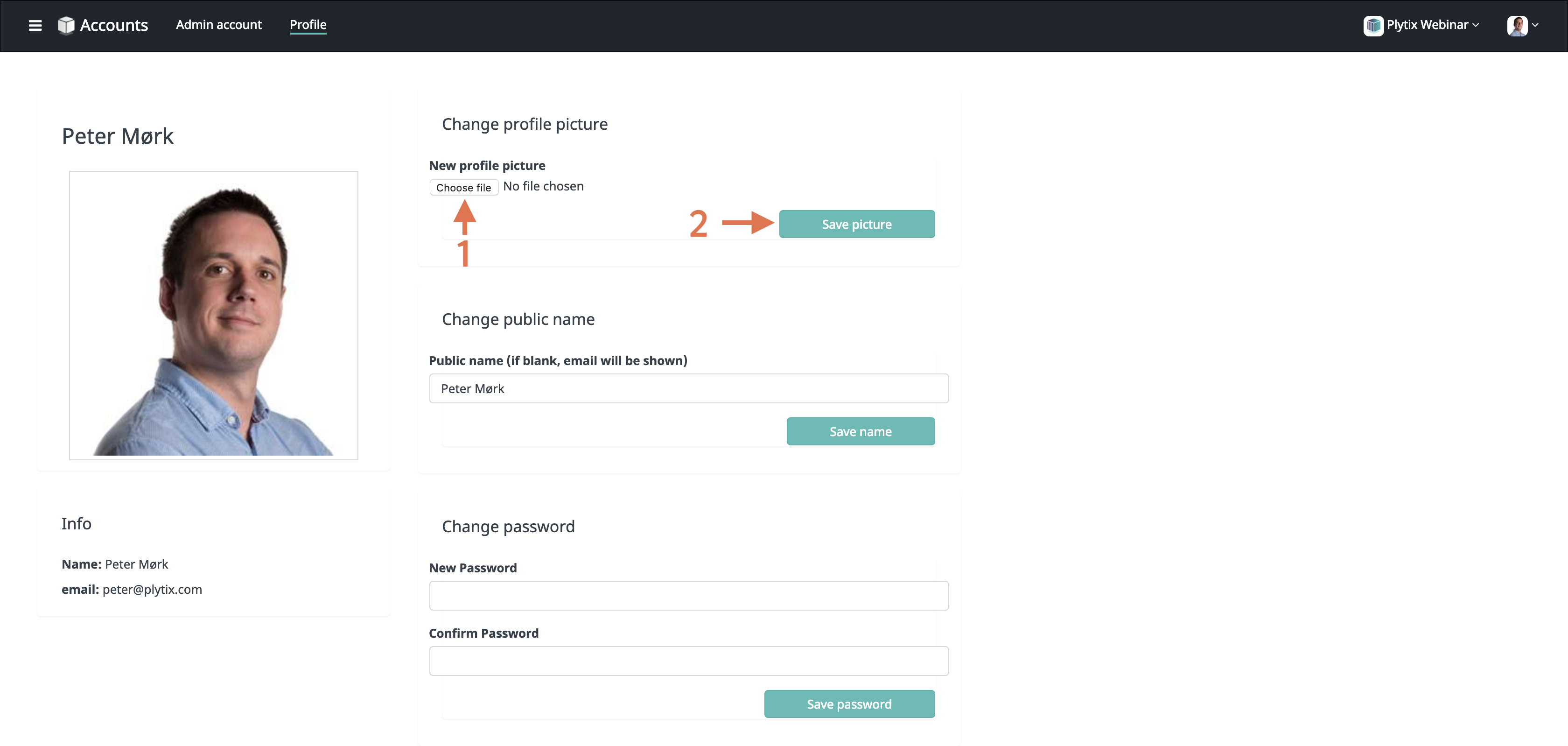 Change public name
To change your public name, write your new name in the field (1), and press the 'Save name' button (2).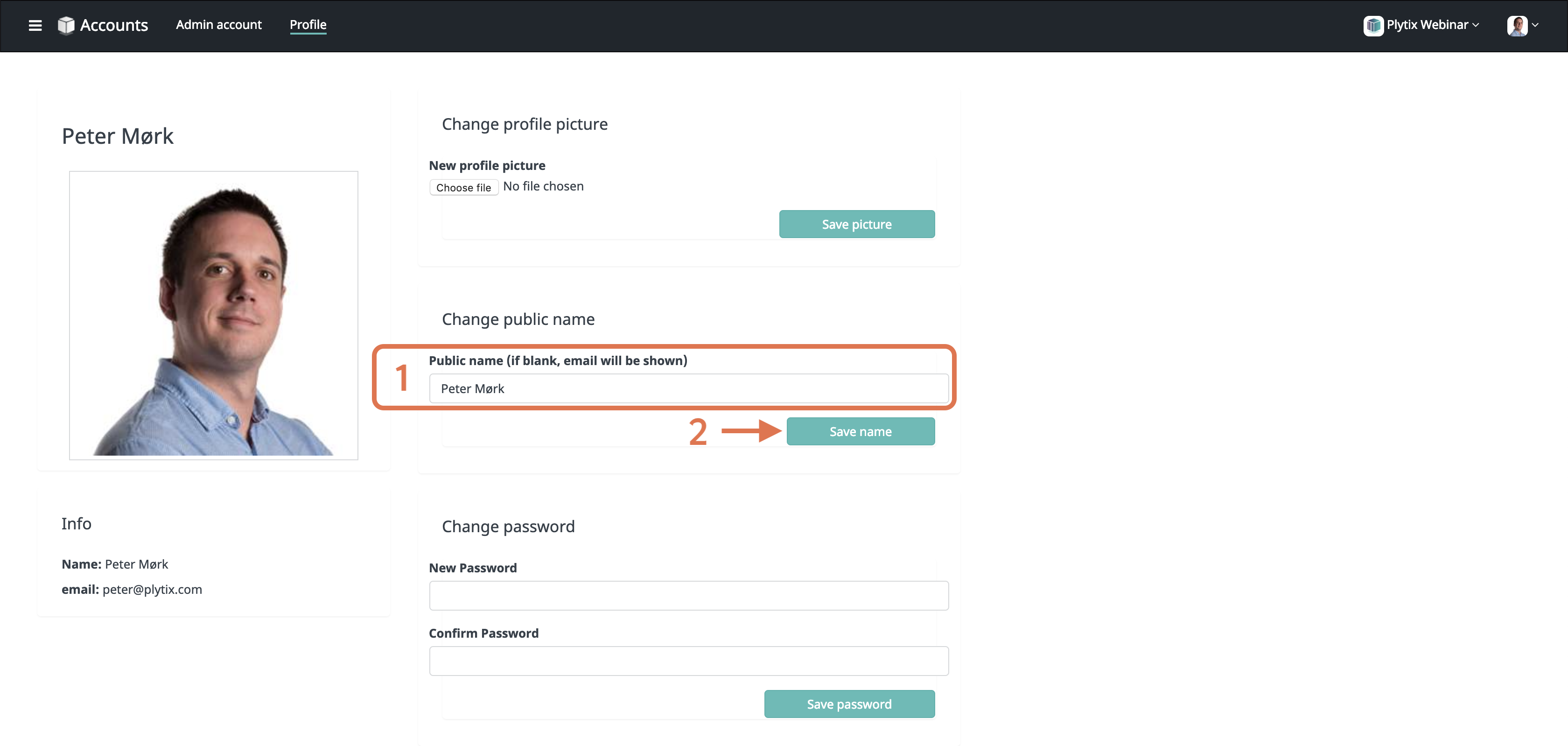 Change password
To change your password, type in your new password, and confirm the password (1). Then press the 'Save password' button (2).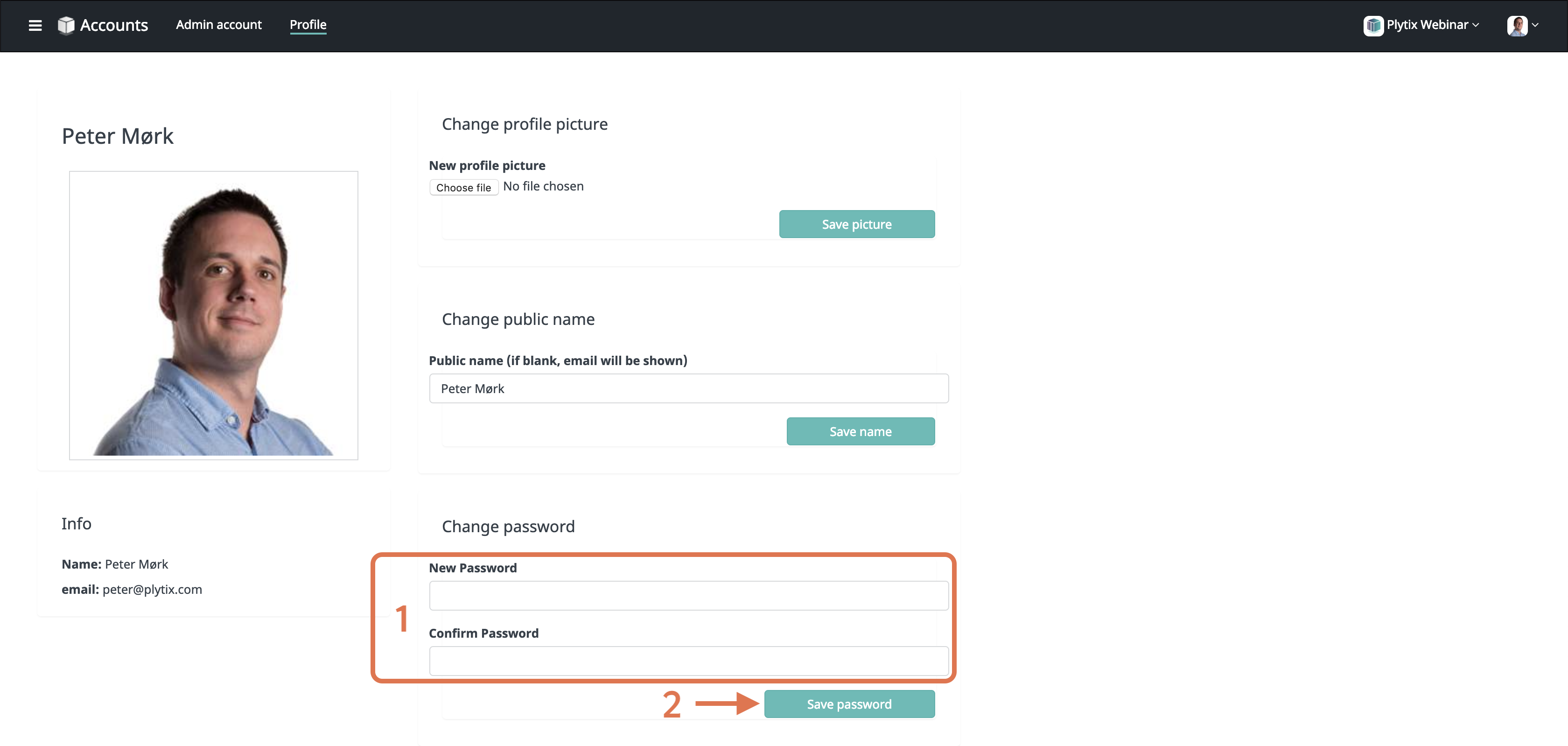 To find out more about how to customize your account, see the article about General account info settings.