How to add and display product relationships in e-catalogs
Relationships can be added to the Product Page of your e-catalogs so that you can show off related products to your visitors. These are components much like the variations components that are available in the e-catalog.
Adding Relationships
To add a relationship component to your e-catalog:
1. Go to your e-catalog
2. In the attributes tab, add the relationships you would like to appear in the e-catalog
3. Click on DESIGNER in the top right corner
4. In the designer, go to the left menu and select PRODUCT PAGE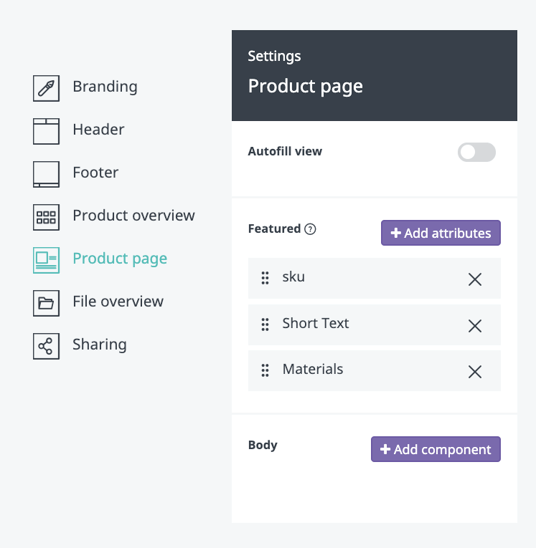 5. Then in the options box, go to the BODY section and click ADD COMPONENT
6. Add your component title and choose RELATIONSHIP as your type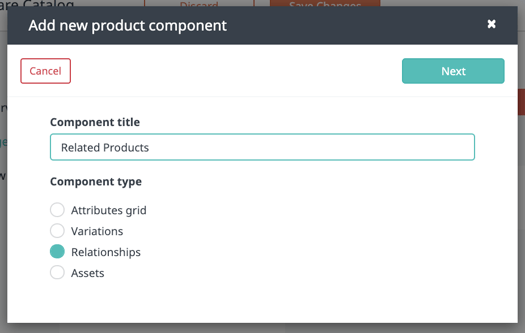 7. Then the wizard will prompt you through a few steps, starting with choosing the relationship association you want to display, then click NEXT
8. Then choose the attribute that will be used as your Product Title
9. Choose your Thumbnail attribute that will define the image associated with your product
10. Choose your Featured Attributes. These will show next to your product.
11. Finally choose your Design. There are two display options here: List and Grid. When you select them you will see the design layout example to the side.
12. Then click ADD
This adds your component to your Product Page.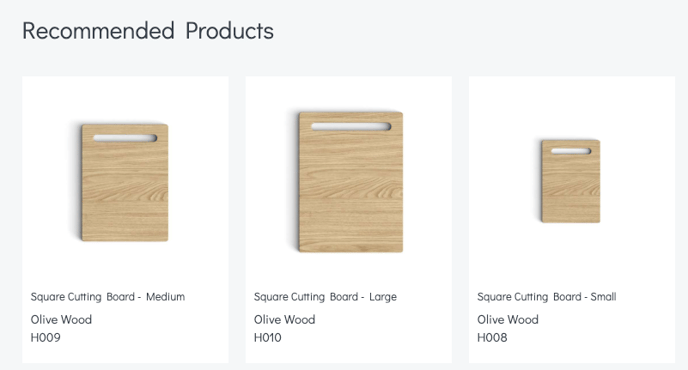 If you would like to edit this component again, just click the OPTIONS icon on the component section.