How to create and manage Brand Portals, or E-catalogs, in Plytix.
Brand Portals, or E-Catalogs, are web portals that let you share product information and files with internal and external stakeholders. Visitors to your portal can browse and download content that you have curated specifically for them. This article explains how to create a new Brand Portal, define your portal settings, and delete portals.
Defining Brand Portal Settings
---
Creating a Brand Portal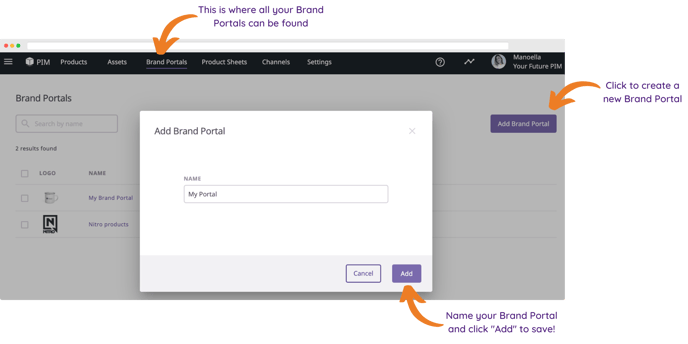 To create a Brand Portal:
Go to "Brand Portals" in the top navigation menu
Click "Add Brand Portal"
Name the new brand portal
Click "Add"
You will be taken to your new Brand Portal's details page.
---
Defining the Brand Portal settings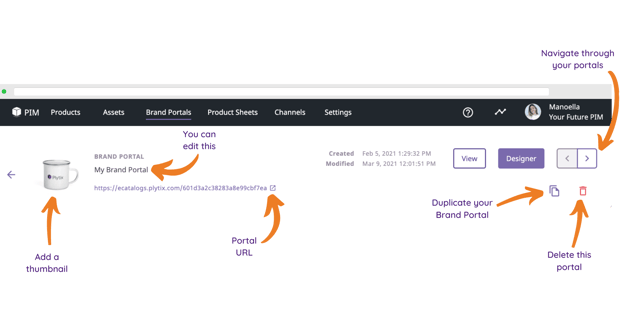 From the Brand Portal details page you can:
Set a thumbnail for your brand portal to easily identify it
Re-name your brand portal
Open or copy the portal URL to your clipboard
See when the portal was created and last updated
Open the Brand Portal Designer tool
View your portal
Duplicate your portal
Delete your portal

Below these settings, you will find different tabs with addition settings related to your portal.

From these you can
* Click on any of the steps above to open a new tab with step-by-step guidance.
---
Deleting Brand Portals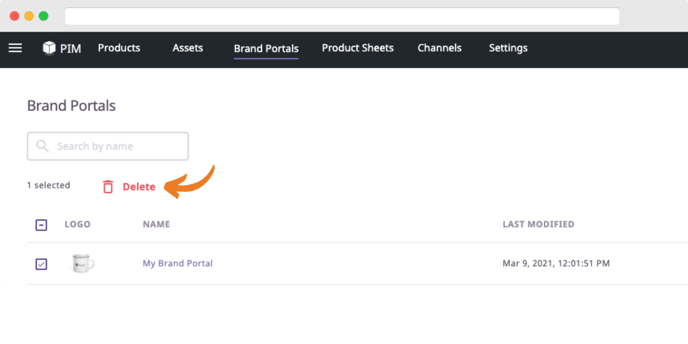 From the Brand Portal overview page:
Click on the tick box to select the portals you'd like to delete
Click "Delete"
Type "DELETE" to confirm
Click "Yes, delete now"
💡 If you have many portals, use the search bar to help you find the right one.
⚠️ Deleting a brand portal is permanent. You cannot get it back.
---
What's next?
If you have any questions just click on the chat box in the bottom-right corner and we'll be happy to answer them...
and please let us know 👇