How to create product relationships
Product relationships allow you to link products together to assign different types of associations like recommended products, upsells, sets or packs.
How to create relationships
Relationships can be created either through your PIM Settings or via import.
Create Relationships in Settings
Navigate to Settings in the top navigation menu
In the left menu choose PRODUCT RELATIONSHIPS
Click CREATE RELATIONSHIP on the right
Name your relationship (don't worry, you can edit this later)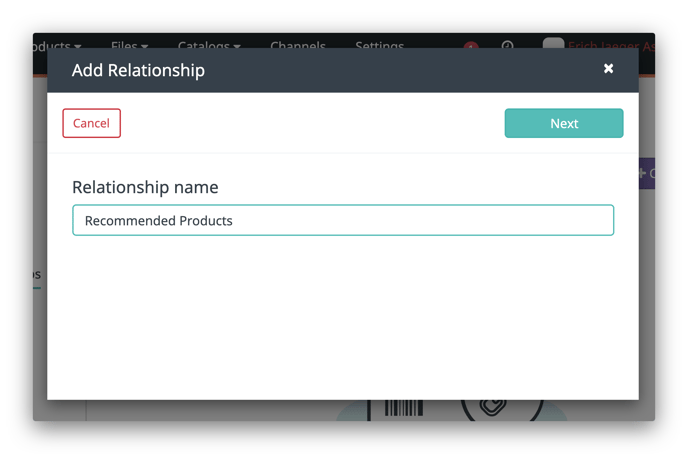 5. Click NEXT
6. Set up your Relationship and click SAVE.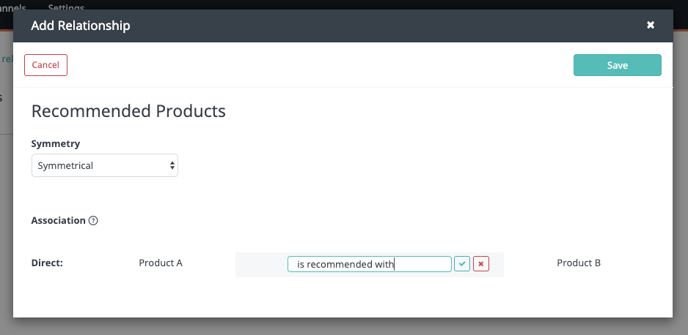 7. Then you can set up your quantities in the summary table either by selecting multiple, or editing directly in the table. All relationships have a quantity of 1.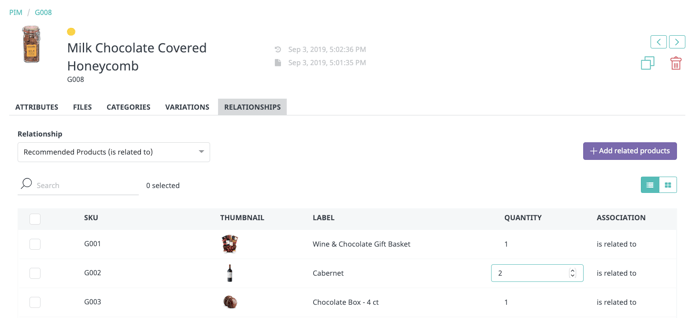 Relationship Set Up
Our system allows Many-to-Many relationships so that you have the flexibility to assign products in as many directions as needed.
Symmetry*
Symmetry describes the equality of the relationship and defines how products will be associated to determine different filter options.
Symmetrical Relationships establish a mutual relationship where both are equal.
Asymmetrical Relationships establishes two distinct, but linked, relationships within one. This should be used for bundle products and relationships that have a clear hierarchy.
Example:
If a bottle of wine comes with a free gift like a box of chocolate, then this could potentially have either symmetry depending upon how this offer is set up.
If I can buy the wine and get the chocolate free, and vice versa, then it is a symmetrical relationship

If I can only get the free chocolate by buying the wine, but I cannot get a free wine for buying the chocolate, then this would be an asymmetrical relationship

Association
The association further defines the relationship through filter options. This can be changed later on depending on your needs.
Example for a Gift Basket:
Imagine a Gift Basket that comes with 2 bottles of wine and 1 box of chocolates, you would need to define an asymmetrical relationship with an association that defines the direct and inverse relationship filters. See filter examples in BOLD

Product A (the Gift Basket) contains Products C (Wine), and D (Chocolate)
And inversely, Products C (Wine) and D (Chocolate) are included in Product A (the Gift Basket)