Add variations of a product, link existing products as a variation & update variations from a parent product.
What is a Product Variation?
Variations are an extra layer of organization for your products. Variations are just normal products that are linked to a parent product.
The benefit of using product variations is that:
You have a built in relationship that organizes your information better
You can sync changes made to to the parent product so that they appear in the variation product record
Creating variations
There are two ways to add new variations:
Within a product record
You can add variations from the product record by
Navigating to the product you want to be the parent
Click the VARIATIONS tab (1)

to manage variations for the product.

Here you will see all the connected variations displayed

(2)

and you can add additional variants of your product

(3)

.

4. Click the ADD VARIATION button on the right side of the screen
5. From here you can create a new product as a variation (1), or you can link an existing product as a variation (2).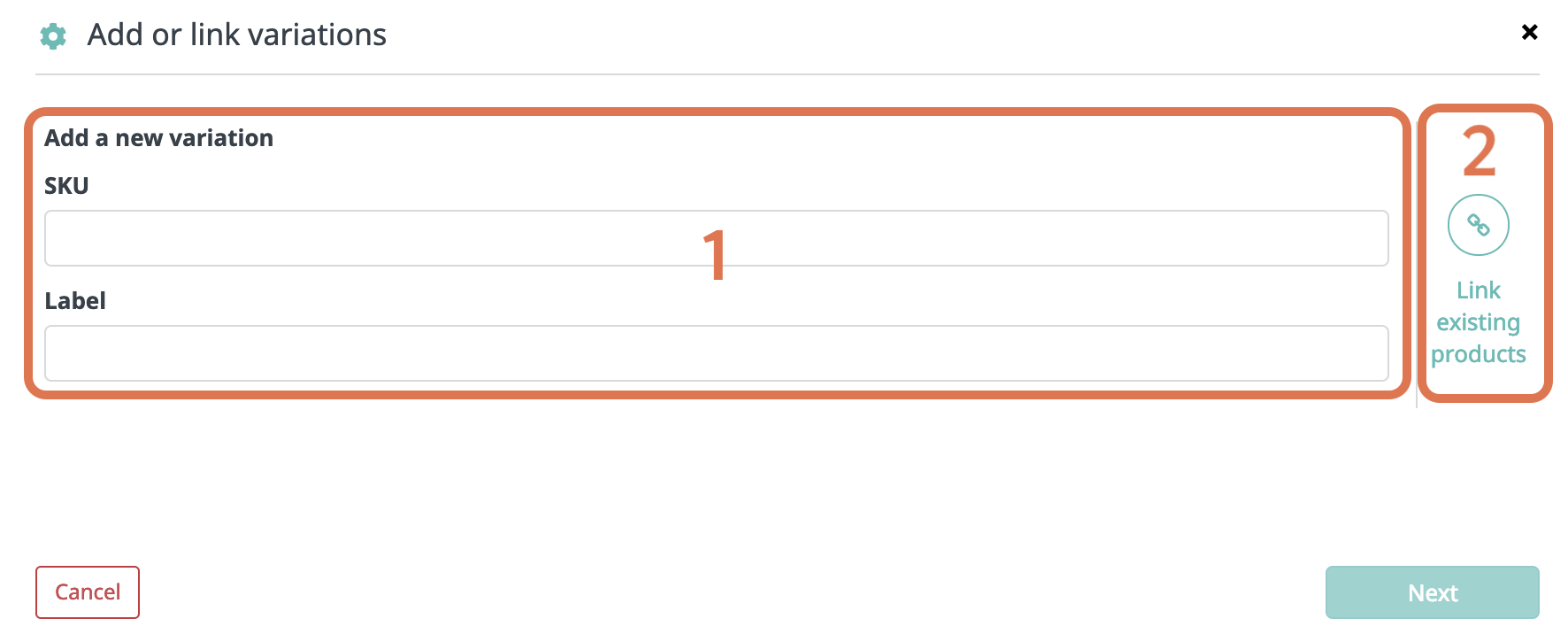 6. Whether you create a new product or link an existing product, you can choose what attributes to copy over from the parent product (1). All selected attributes will be displayed in the second column (2)
7. Finish the product creation by clicking 'Copy Values' (3). This will create your new variation and copy over the selected values from the parent product to the variation.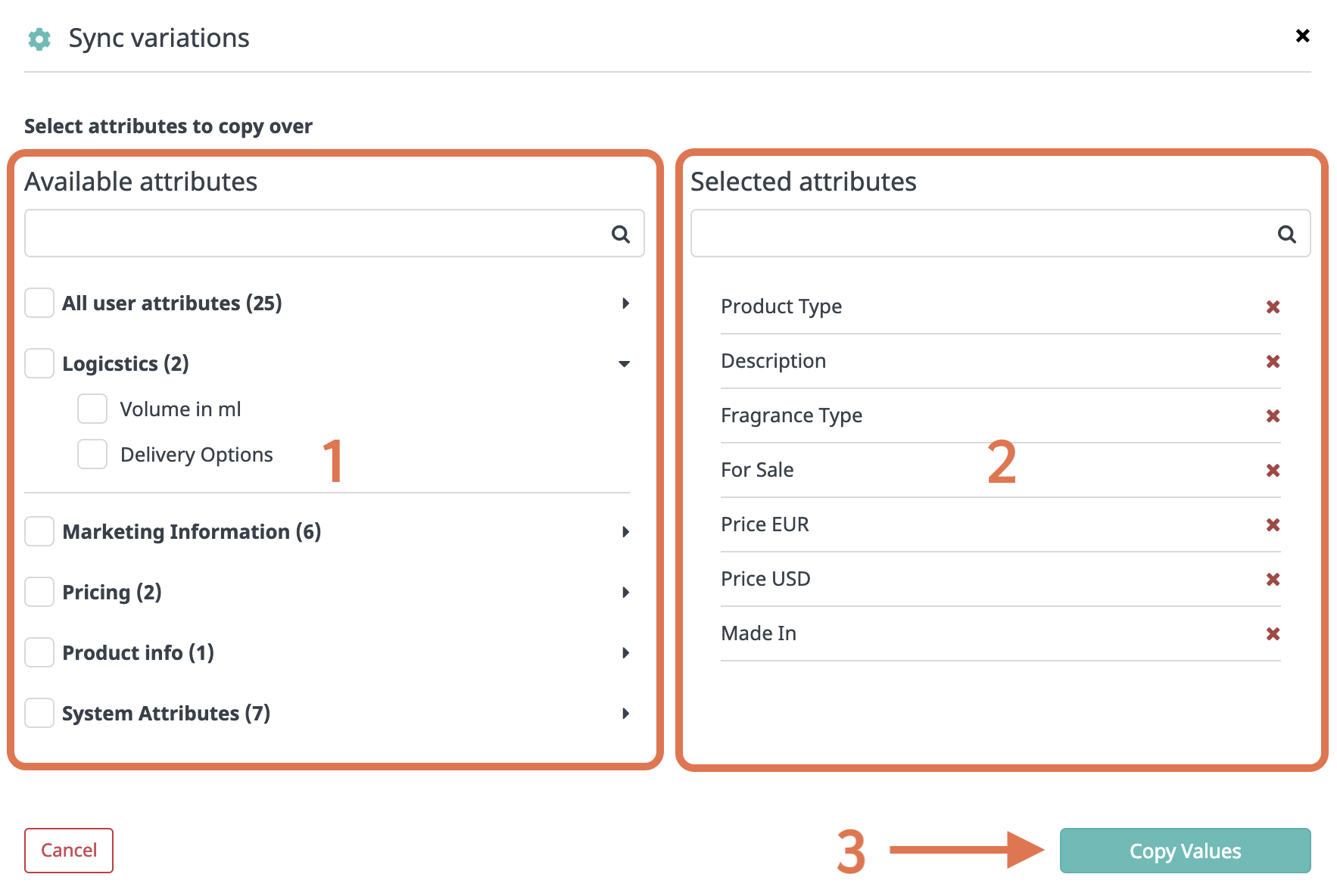 Syncing Updates from Parent
Whenever you make updates to your parent product, you can sync the changes to all the variations by returning to the VARIATIONS tab of the given parent product.
Choose the variation or variations you want to sync the changes with (1)
Click the green UPDATE button (2)

3. Then you will be asked which attributes you want to sync
4. Choose the attributes
5. Click COPY VALUES
And you are all set!
Unlinking Variations
If you have created a link to a product within your PIM that you want to unlink, you can select the variant on the list (1), and press the 'Unlink' button above the table view (2).