Add variations of a product, link existing products as a variation & update variations from a parent product.
"Variations are just a normal product that is linked to a parent product, the variation inherits no information from its parent product. This means variations must hold all their own information themselves, even if it is duplicated information from the parent product."
When you have navigated to a product, click the 'VARIATIONS' tab (1) to manage variations for the product. Here the connected variations gets displayed (2) and you can add additional variants of your product (3).

From the 'Add variation' button you can create a new product as a variation (1), or you can link an existing product as a variation (2).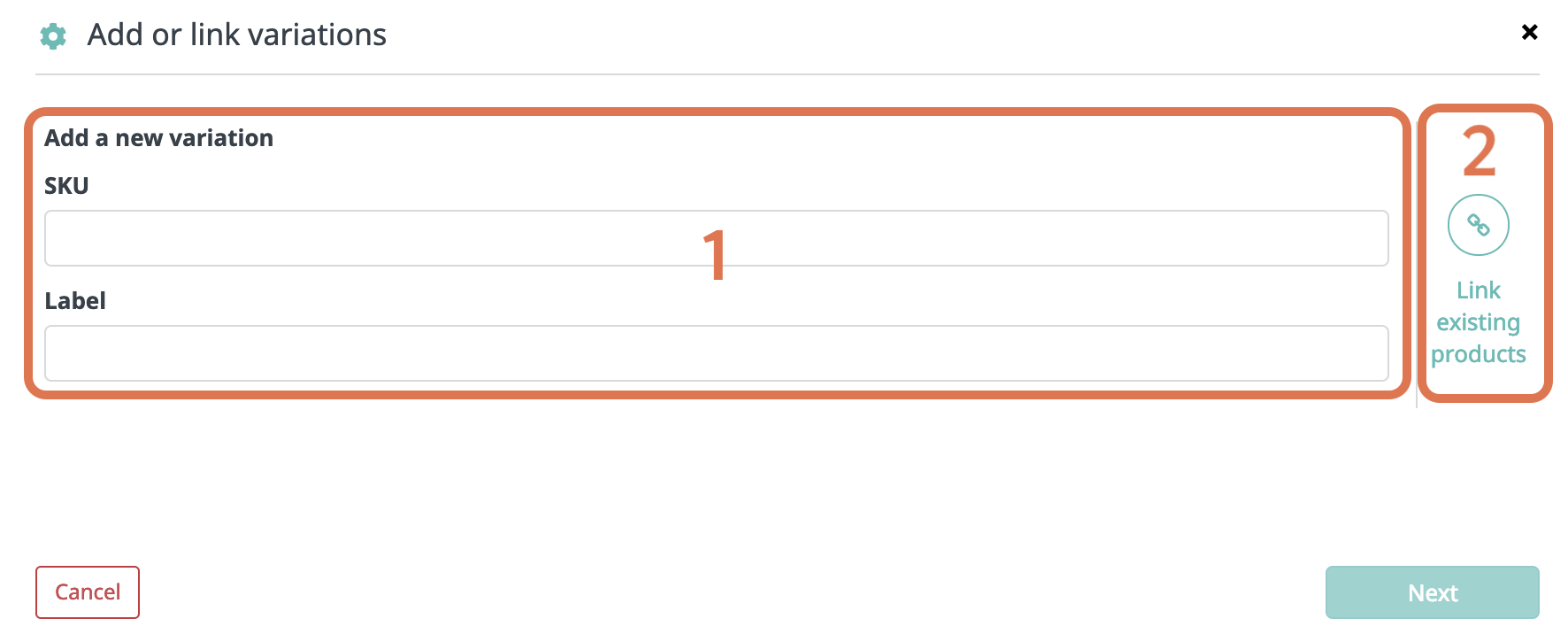 Whether you create a new product or link an existing product, you can choose what attributes to copy over from the parent product (1). All selected attributes will be displayed in the second column (2), and finish the product creation by clicking 'Copy Values' (3).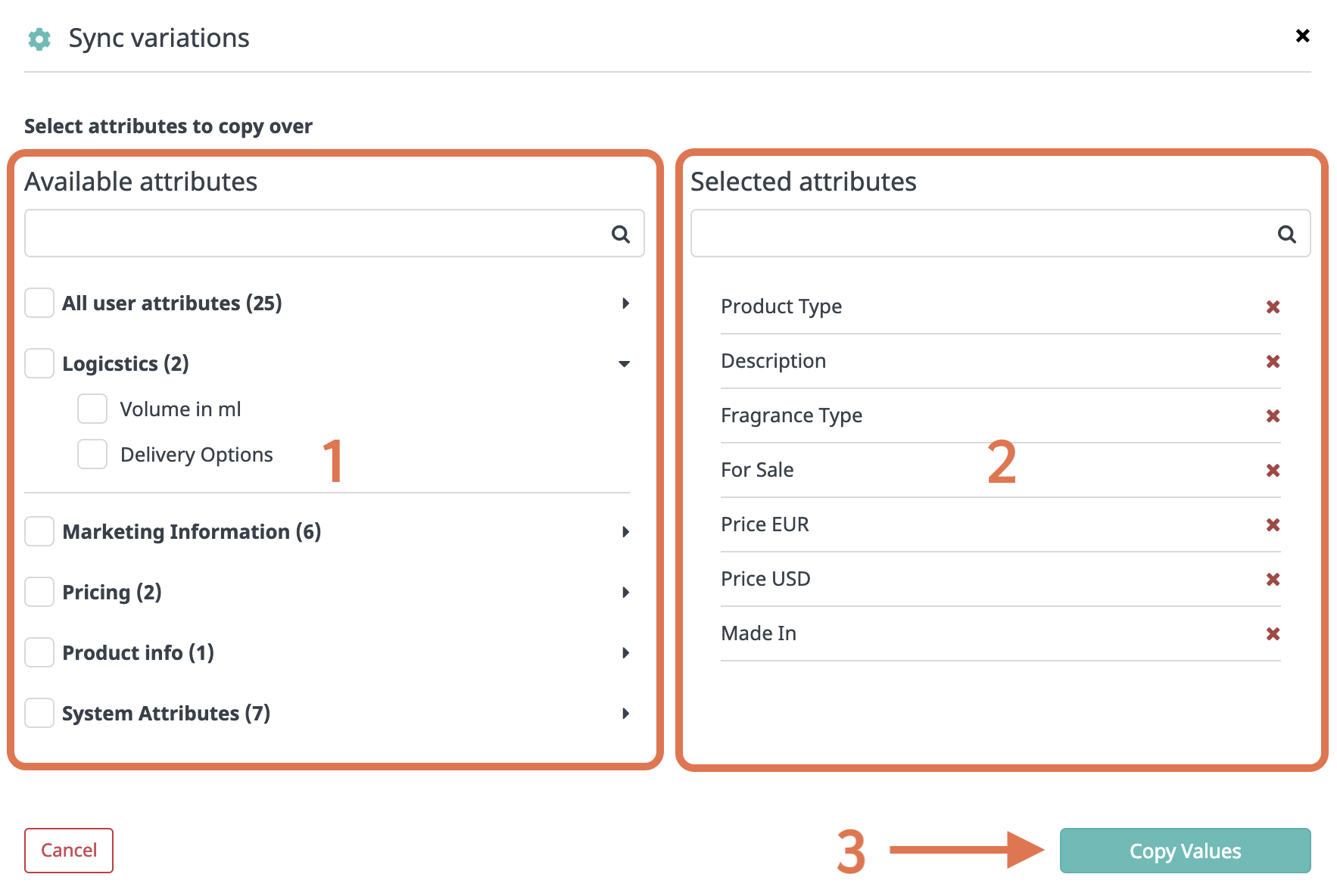 If you have created a link to a product within your PIM that you want to unlink, you can select the variant on the list (1), and press the 'Unlink' button above the table view (2).