How to assign product relationships to different SKUs
After creating your relationships, now it is time to put them into use. You can assign relationships in a few different ways: at a product-level, during import, and by using bulk actions in the product overview.
Product-Level
Navigate to the product you would like to assign
Select the RELATIONSHIPS tab

3. Click ADD RELATED PRODUCTS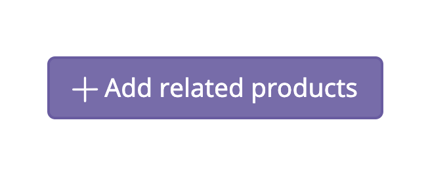 4. Choose the Relationship you want to assign and click NEXT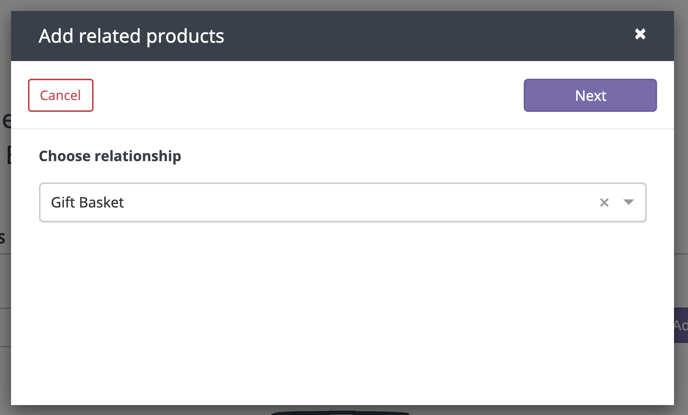 5. Select the products you want to add to this relationship
To review your entire selection, you can switch ONLY SHOW SELECTED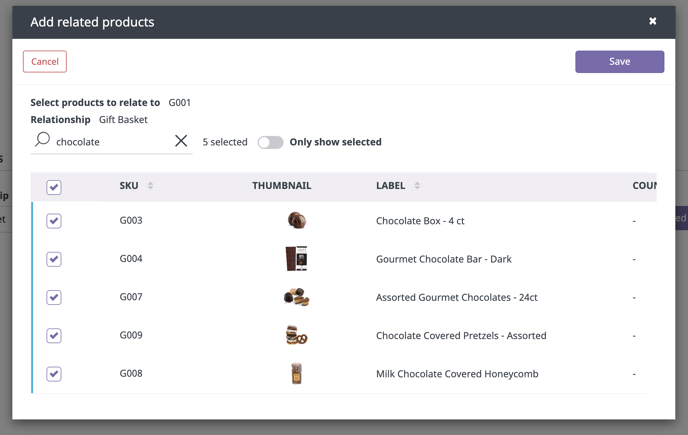 6. Click SAVE
7. Then you will be taken to the relationship overview where you can edit quantities by clicking on the table. All products are given a default quantity of 1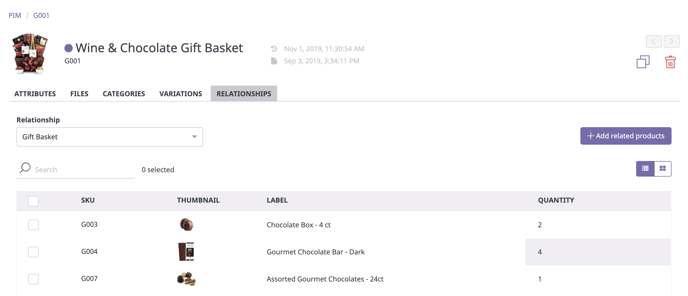 From this screen there are two ways to update quantities: in bulk, or in the table one-by-one. To edit quantities in bulk, just select the products you want to edit and the EDIT QUANTITY button will appear.