Quickly export product data in .csv or .xlsx format
You can export data from the 'All Products' screen (1) by simply selecting a range of products (2) and clicking the 'Export' button which will appear over the 'Products' table view (3).

In the new window, you select your desired export format, CSV or XLSX.

Then, on the next window, you can select the attributes you want to export (1). "all the attributes you had in your view will already be selected" (2). To rearrange, the order of the attributes and the final data output, simply drag in the arrows or the text (3). To remove an attribute from the export, just click the red crosses (4). To complete the process click the 'Export' button.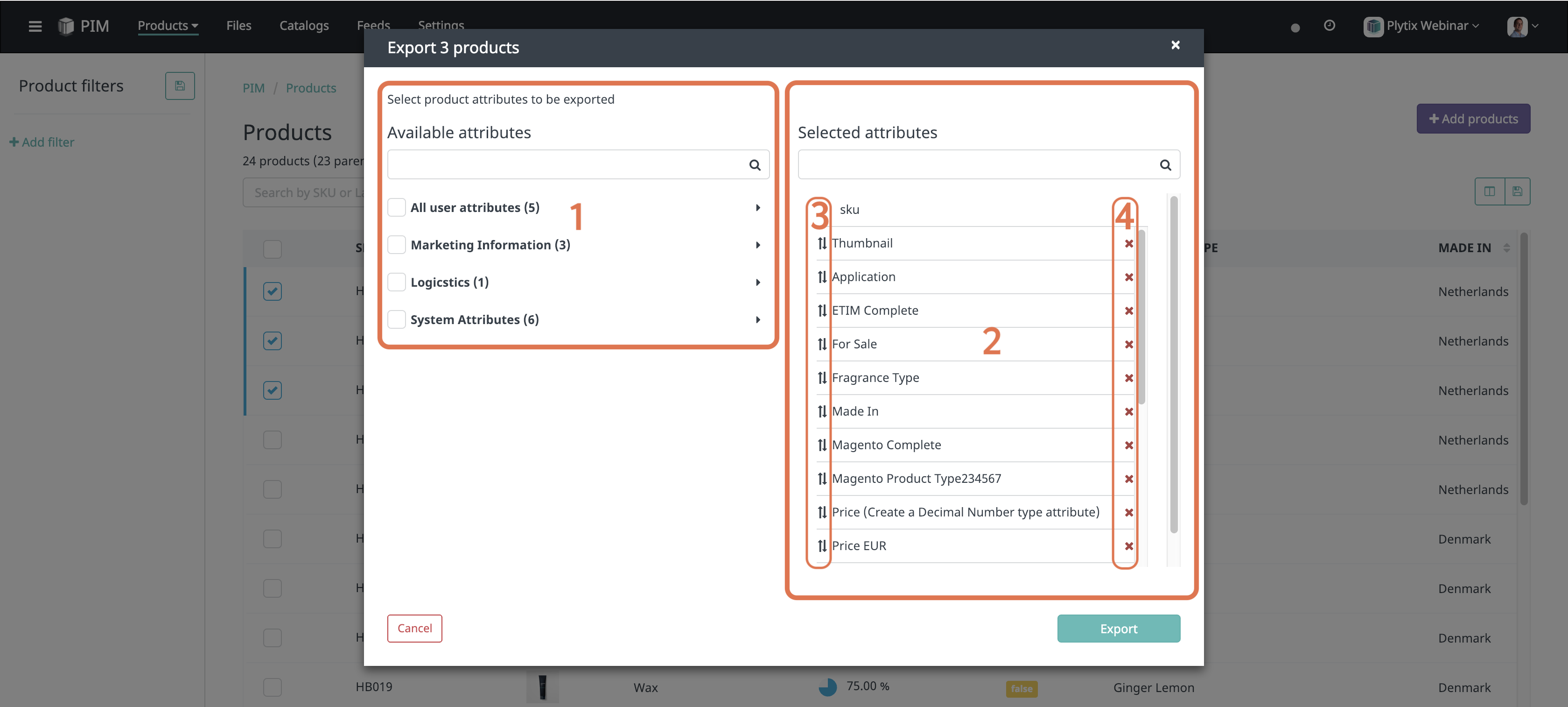 As the export could take a little time to complete, an email will be sent with a link to download the export file.