Setting a File to be private ensures it will never be crawled by search engines.
That way, if you share those file URLs with any user or customer and they publish them somewhere, Google and other search engines won't crawl them and they won't be listed on a search.
To define the privacy for a File, navigate to the File's details and click the colored button next to the files label (1). You then get a dropdown, and you can click them to switch between having the file private or public.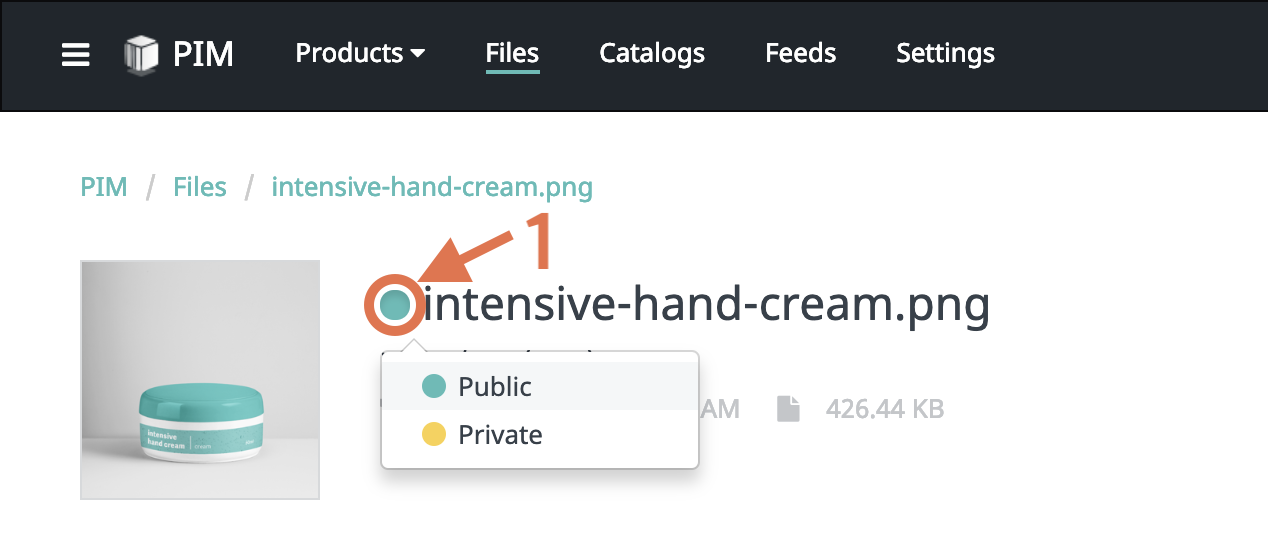 Note that this won't prevent a file to be added into a E-Catalog or a Feed, in case you want to share private files internally you can do so by adding them.
We recommend you to link private product files to a specific Media Gallery attribute in case you want to separate them from the rest of the product pictures and avoid sharing them publicly.