File lists are built to help you organize your files into segments. Product images, blueprints, audio elements. Combine them as you wish, and use them to publish your file data on your E-catalogs, and share exactly what is most relevant to users.
How to create a file list
To create a file list, go to the 'Files' dropdown on the navigation bar (1). From here, select 'Lists' (2). You now have access to your 'File lists'. To create a new list, click the '+ Add list' button in the top right corner (3).

Select to either create a Smart (1) or a Static (2) list.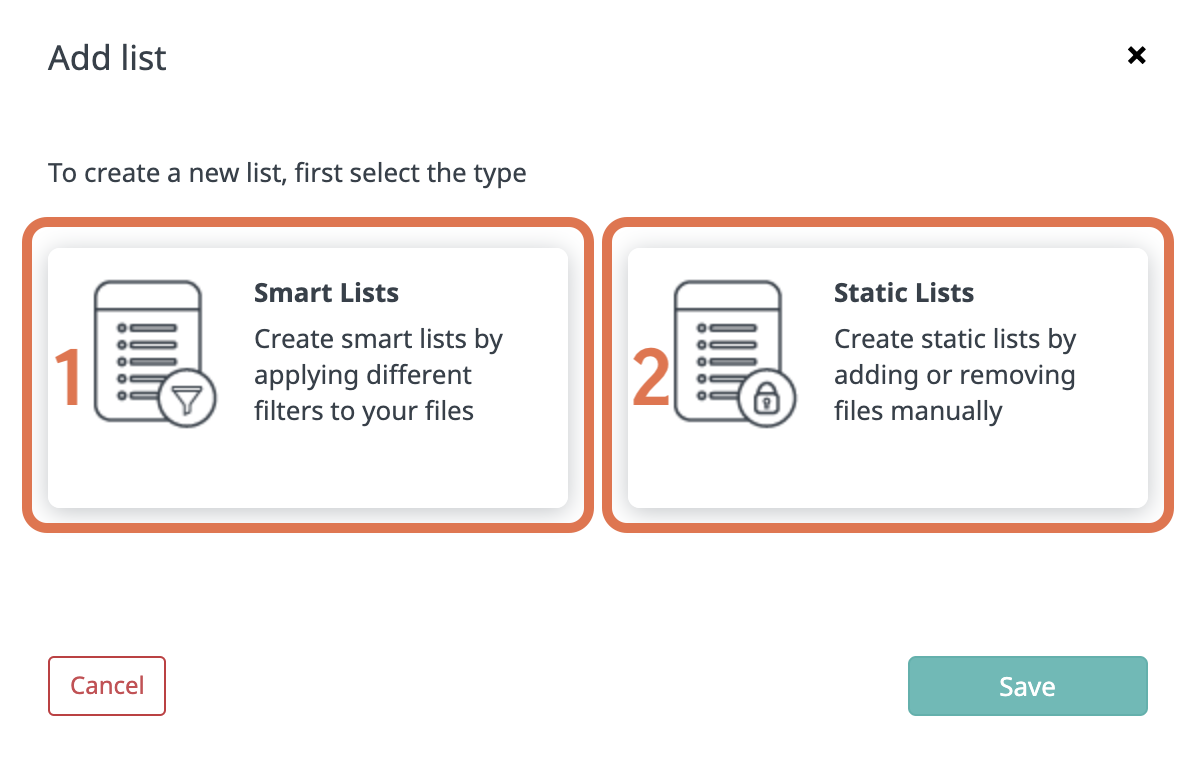 Give your list a name (1), and press the 'Save' button (2).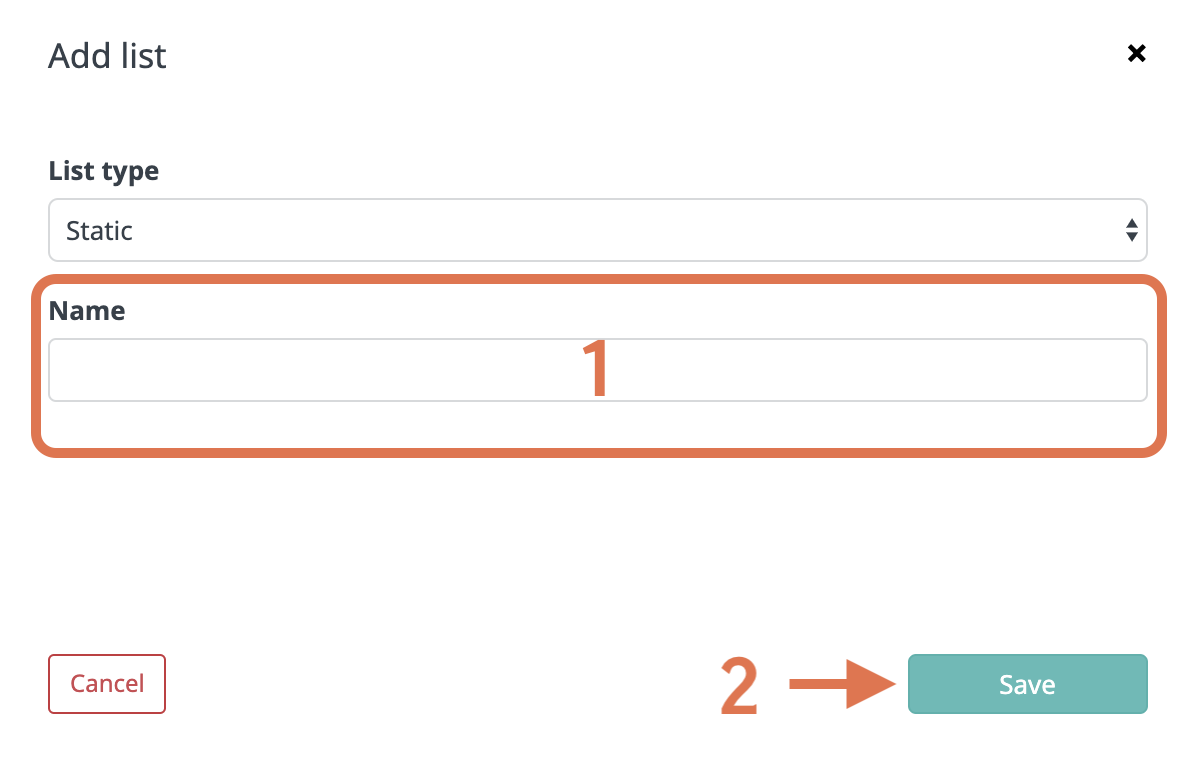 You can now modify your list with the conditions available for either Static or Smart lists. To learn more about how to build the two list types, and how to use them, take a look at our Smart and Static lists article.
Manage your file list
When a list is created it will be added to your 'File lists' overview (1). Search for your list by name (2), or filter based on list type (3) or select a filter (4) to delete it (5).