In order to make it easy to manage your files, you can use File Categories.
To create File Categories in your account, read more here.
Assign, replace & remove File Categories from the Files overview screen
To assign a File to a File Category, from the Files overview screen, you can select the file(s) you want to modify (1), then click the 'Categories' button in the action menu (2).

Firstly, choose which action you want to do (1), and then select which categories you want to modify for the files (2). All selected categories will get displayed on the right (3). Finally you can save your new category settings by pressing the 'Save' button (4).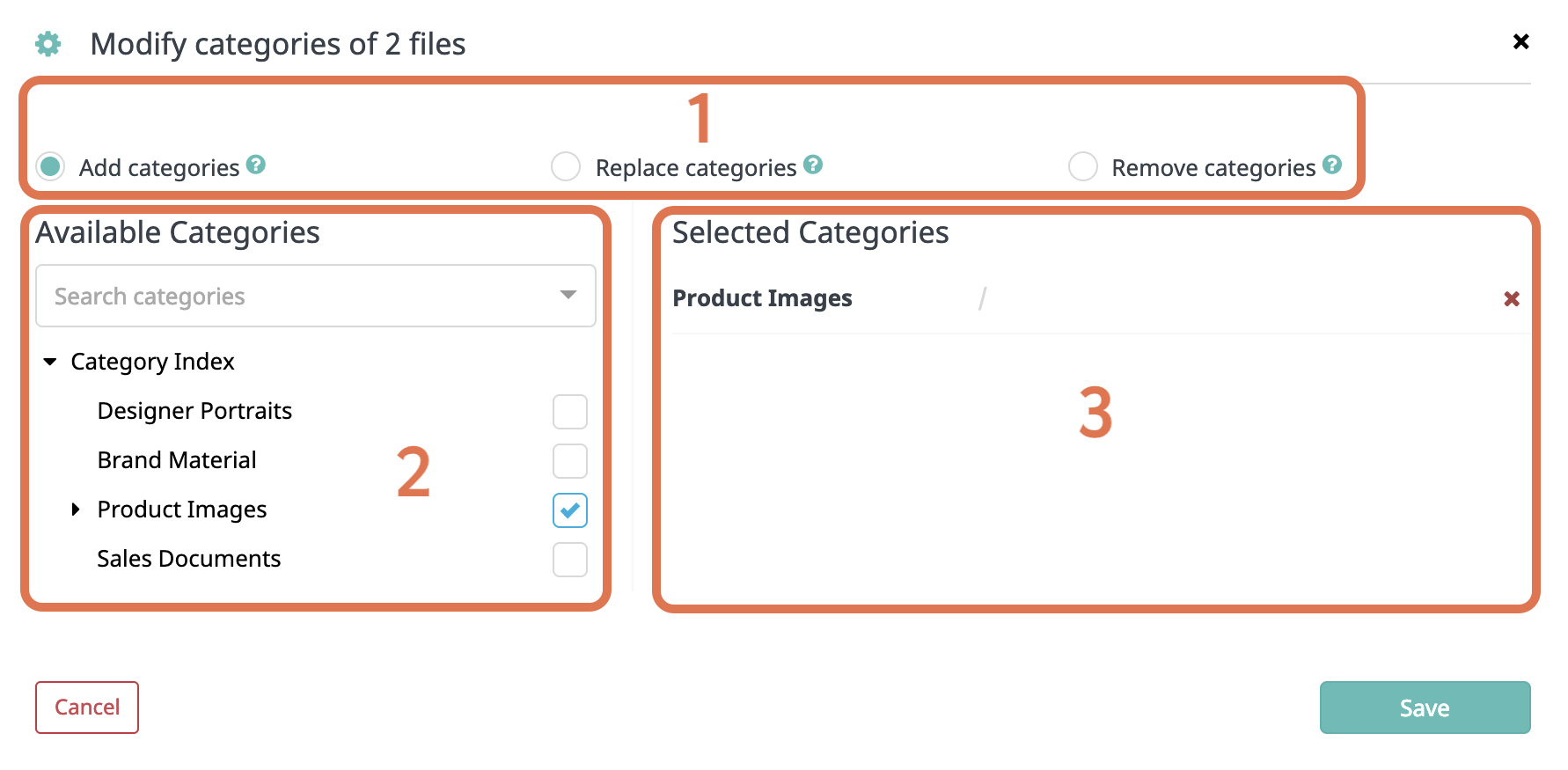 Assign or remove File Categories from the File details screen
After you have navigated to the File details screen and the 'CATEGORIES' tab is open (1), you can modify the Categories for your File. To modify them, click on the checkboxes next to the categories and the file will be assigned/removed automatically (2). On the right you can see which categories are assigned to the file (3).