Manage categories for one or multiple products
Set Categories for a Product
After you have navigated to a specific Product in your PIM, click the 'CATEGORIES' tab (1) to set the categories for your product.
The categories are arranged in a tree structure, simply navigate to the branch you need and put a checkmark at the category you want your Product to be filed under (2). (Products can belong to multiple categories) All categories that you include for the product will be displayed in 'Selected Categories' section (3).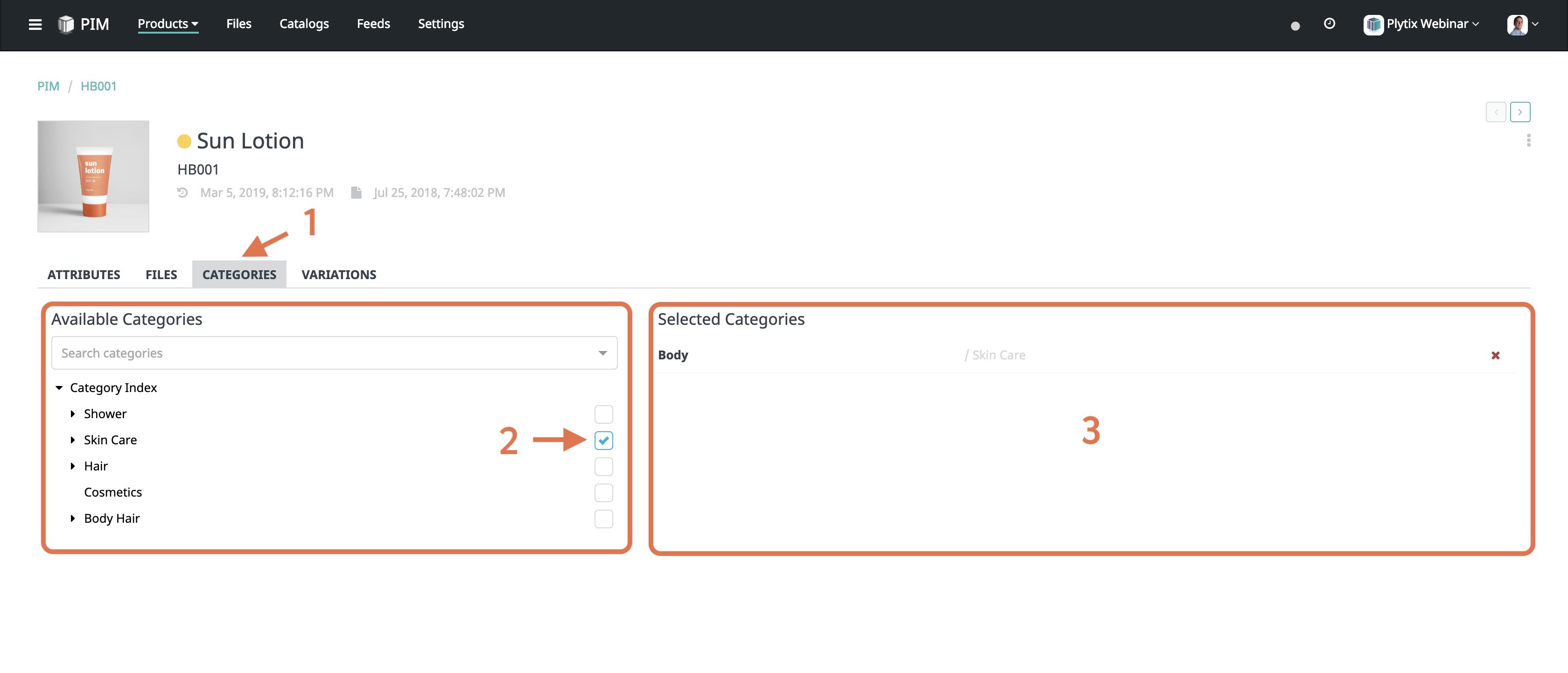 Change Categories in Bulk for multiple products
From the 'All Products' screen (1) you can select a range of Products (2) and click the 'Categories' button (3) to either add, replace, or remove Categories from the products in your selection.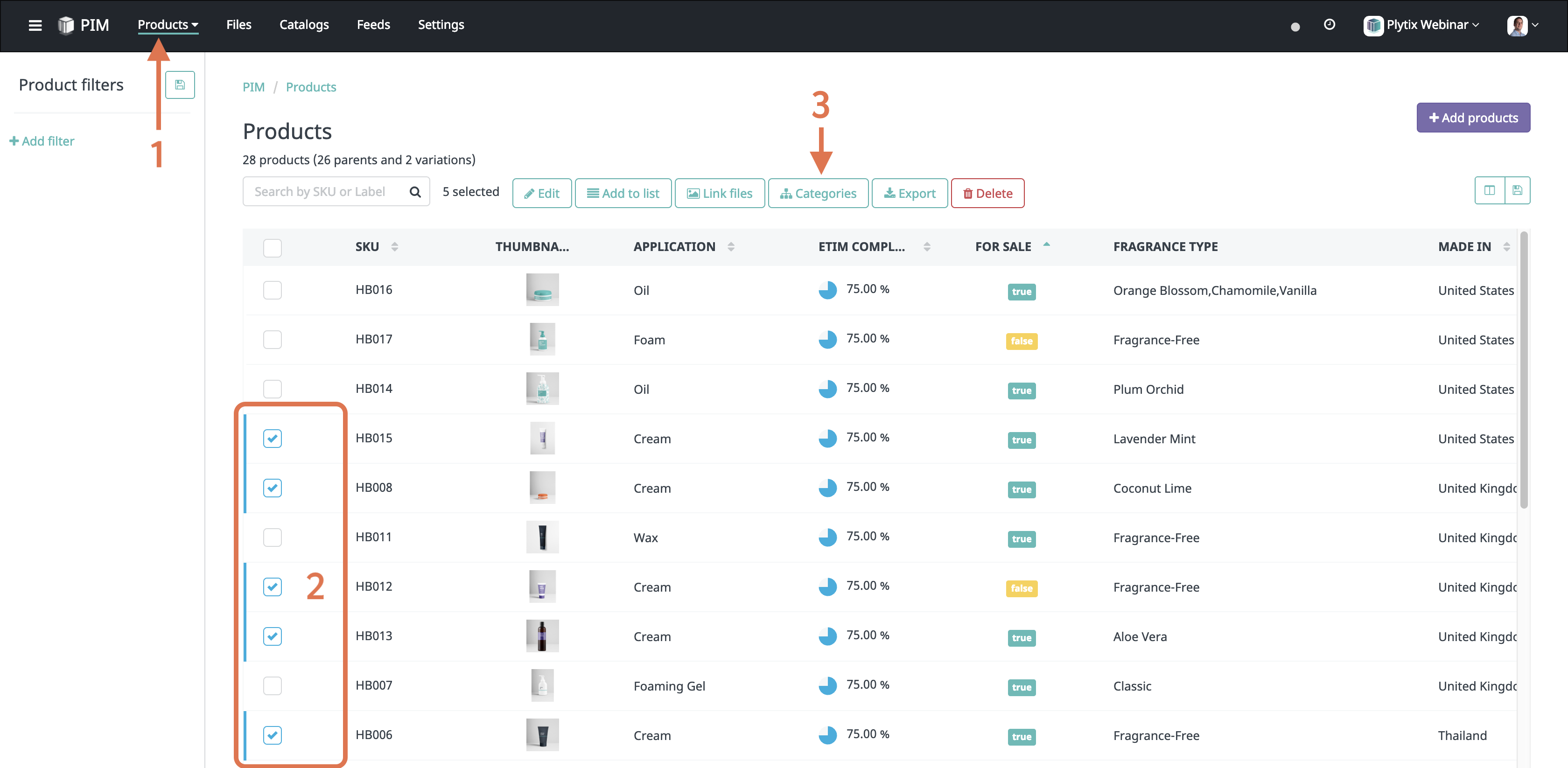 Firstly, choose which action you want to do (1), and then select which categories you want to modify for the products (2). All selected categories will get displayed on the right (3). Finally you can save your new category settings by pressing the 'Save' button (4).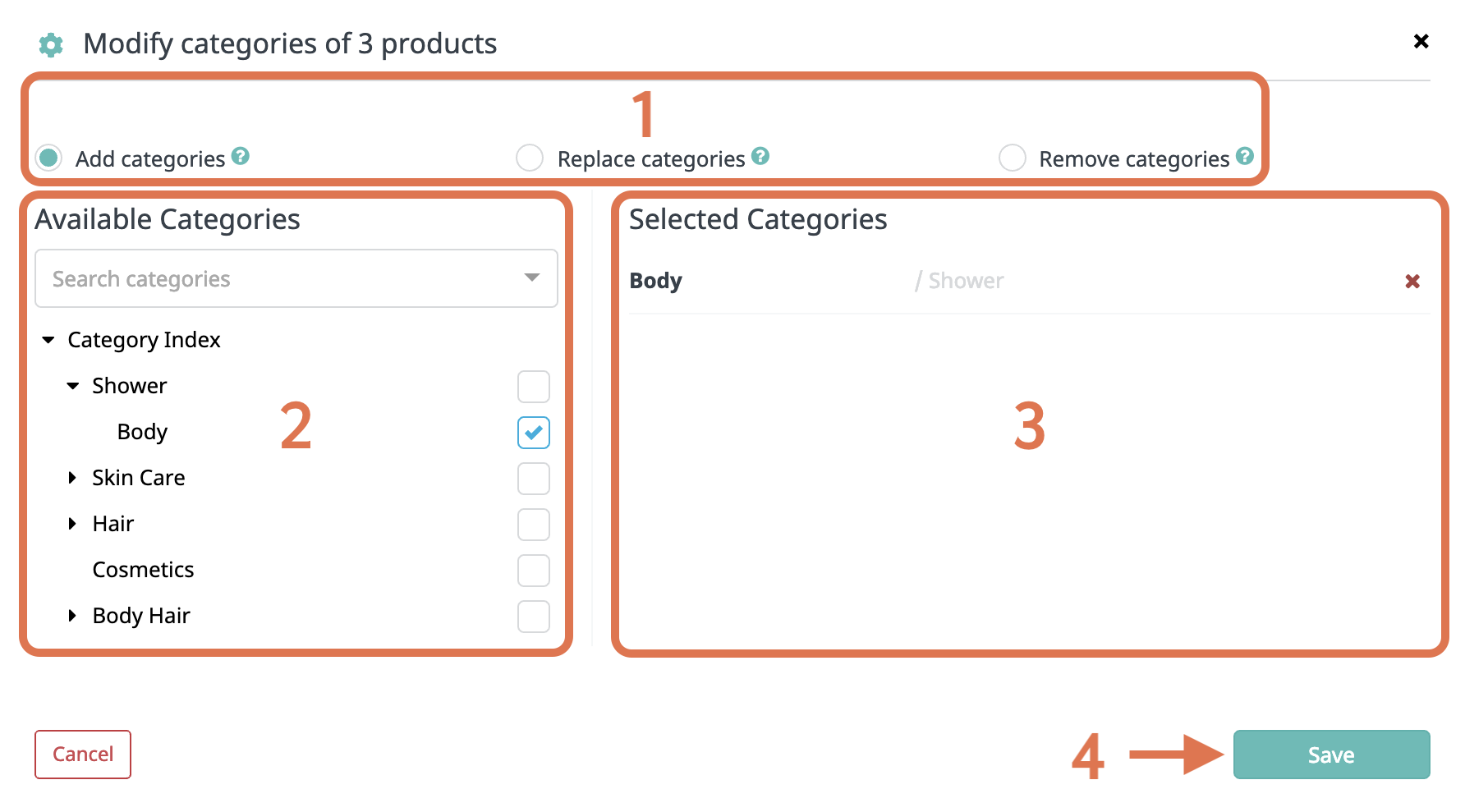 Create and Manage Product Categories
If you have a category that is in a wrong branch or you need to add or remove Categories from your account, just navigate to 'Settings' and manage the Categories. Read more about managing product categories here.