We recommend importing files along with the rest of your product data. Create and organize your images and files in attributes directly in your import to automate the process. Manual import from hard drives are also possible.
Uploading a file to a product manually
If you have created a Media Gallery attribute from the settings - Product attributes tab. You can use the attribute to directly assign images or other file types to your product. Click the '+ Media' icon, and apply a file to your attribute (1).

Here you can select to upload a file in to your attribute for your product (1), and the file will be added to your file database, and linked to your product. You can also choose to 'link existing files' from your database (2).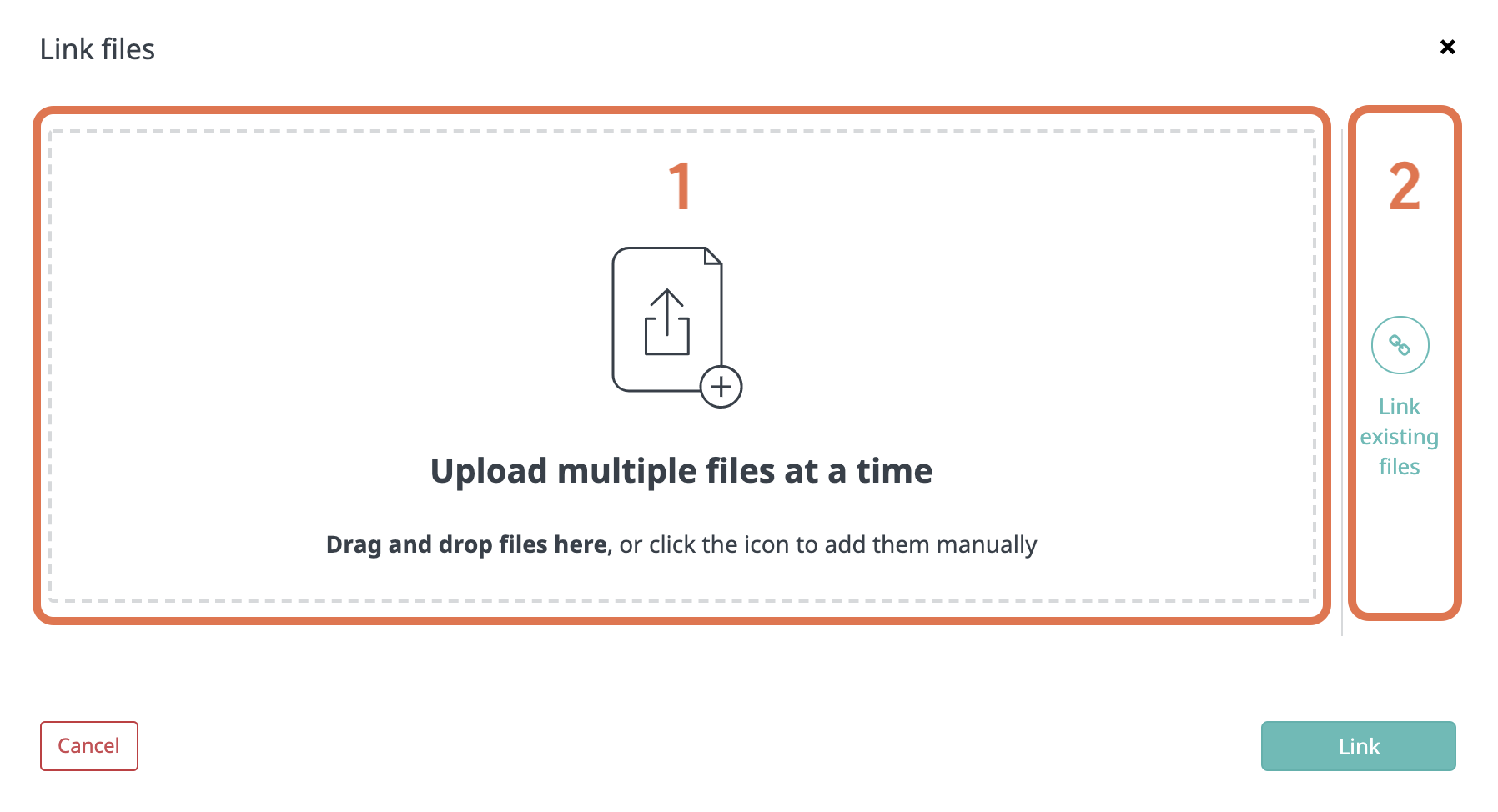 Importing a file to a product automatically
You can use the importer in the PIM to target any publicly available files on the internet.
Add the files source links to your spreadsheets, and the importer will target the links and upload any content into All Files and to your chosen media attributes.
See how to add links to your spreadsheet in the Prepare your spreadsheet for import article.
Linking files
This tool is used to connecting files with products within the system. When you select to 'link existing files' you will get the option to select to link files from the list (1). You can choose to either link 'Only product's files' or you can deselect this feature and select files from your entire database (2).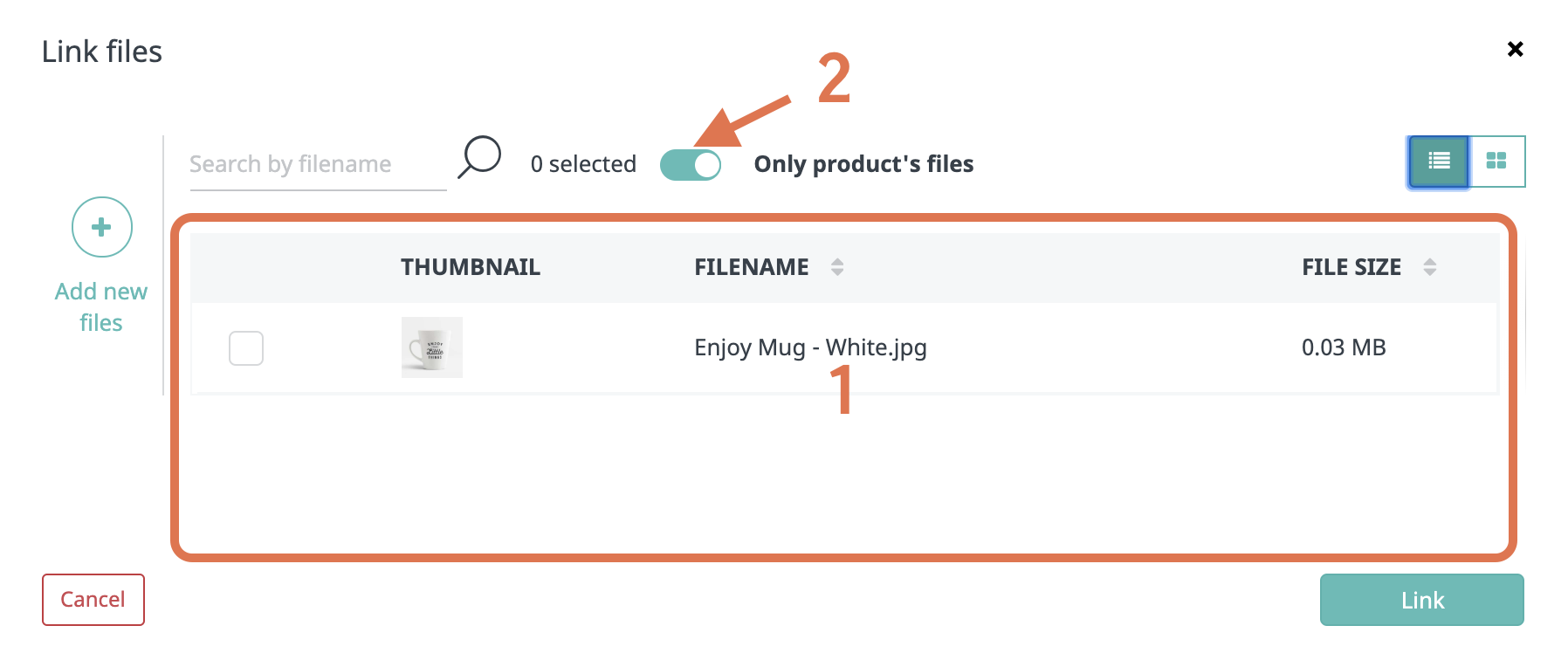 Bulk import of files
You can create a large manual bulk import of files from your hard drive as well. This just means that you will have a big collection of files, without assigned categories to them, or without being connected to any products. We recommend you organize your files before hand, and import them in badges, so you can work with them and assign categories and other metadata, to keep your data organized. To import files to your account, go to the 'All files' page (1), here you can select the '+ Upload file' button(2).

From here you can drag & drop, or select your files on your computer to import your files (1).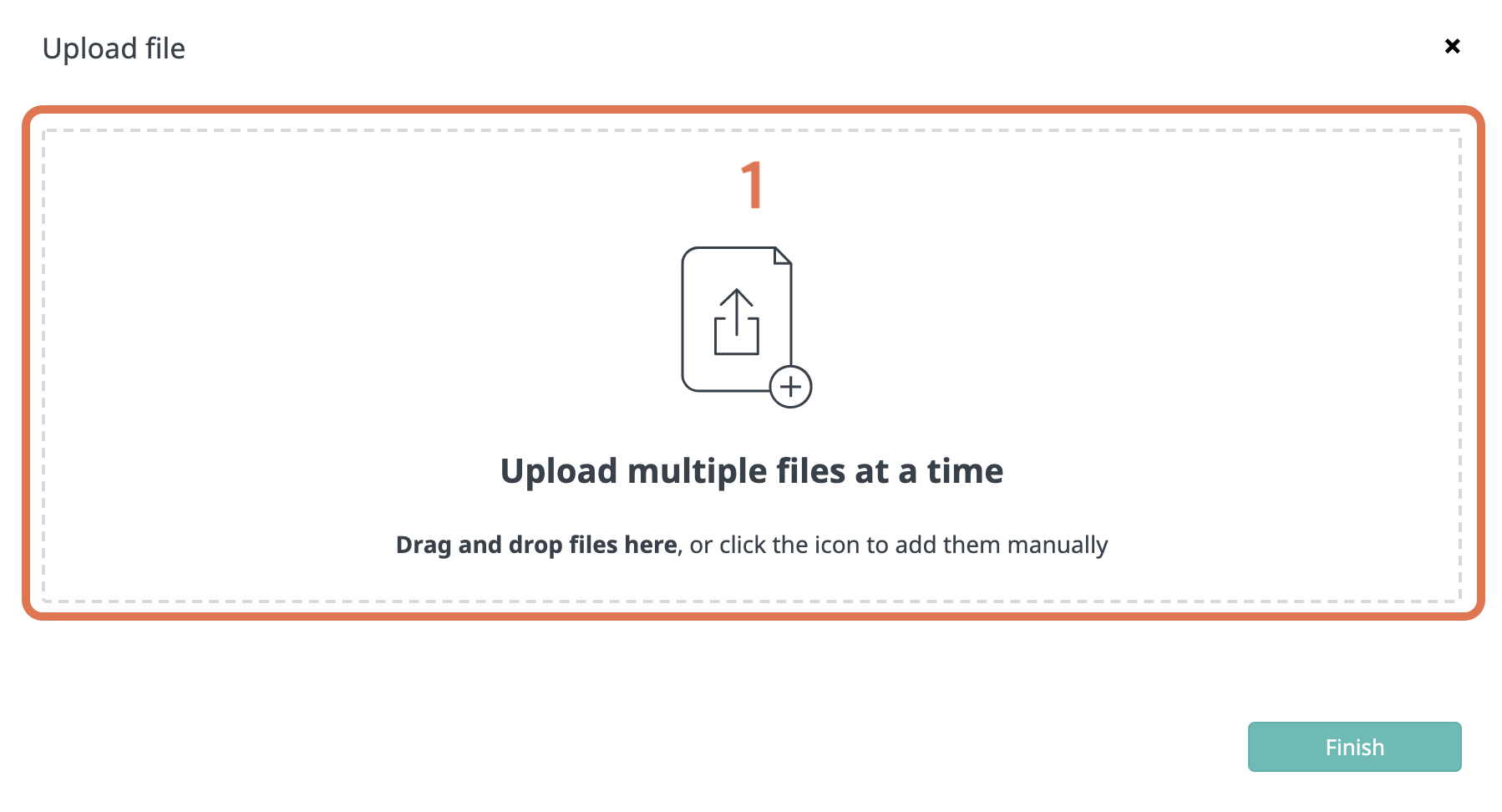 Stay organized
If you have imported a lot of data, it can always help to stay organized. Search for your files, or apply filters to find your File selections (1), or specific file types that you are looking for (2), or search for your files by name (3).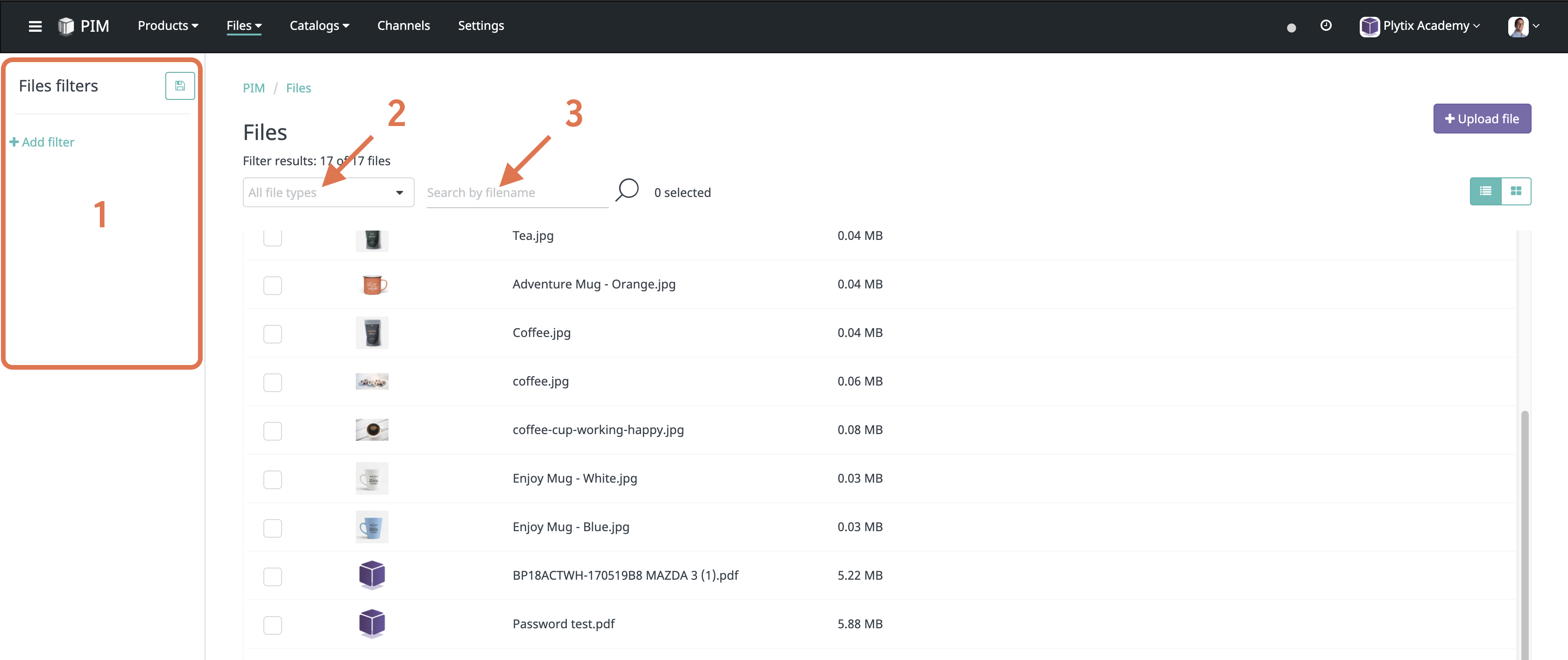 When you have found the files you are looking for, select them, and adjust the files within the system. Link your files to products (1), organize them within categories (2) or export them to data sheets (3) or delete them (4).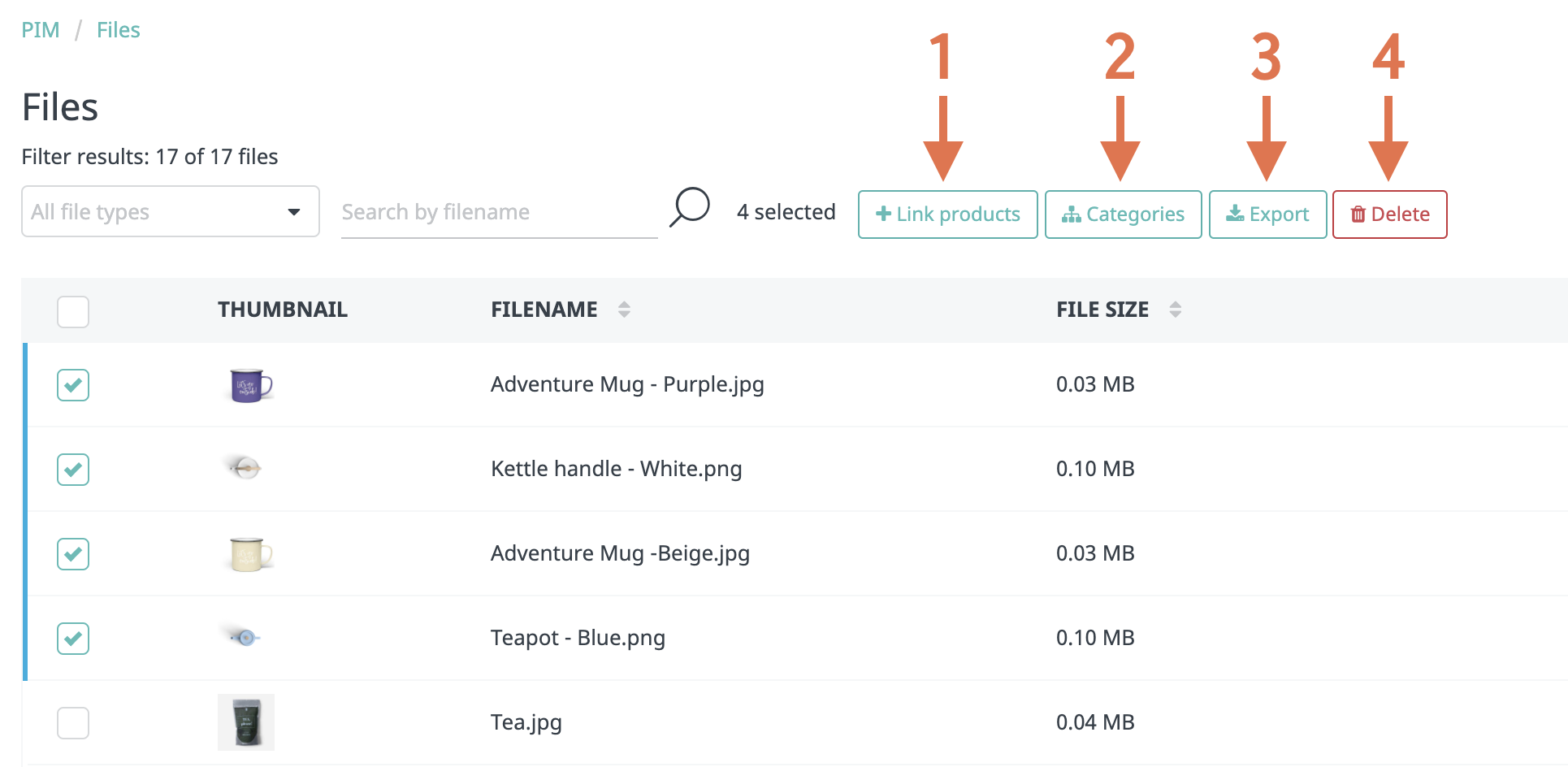 Find out more on these articles:
Link and unlink files to products