How to monitor system processes like imports, exports, and bulk edits
Some operations require a bit of processing time to finish. To find out what processes are currently running or have recently finished, you can consult the Process Log.
---
Types of processes
Processes that require processing time include:
Imports
Exports
Feed and Channel processing
Completion Attribute calculations
Bulk Updates
---
Accessing the Process Log
You can find the Process Log in the top right of the main navigation bar.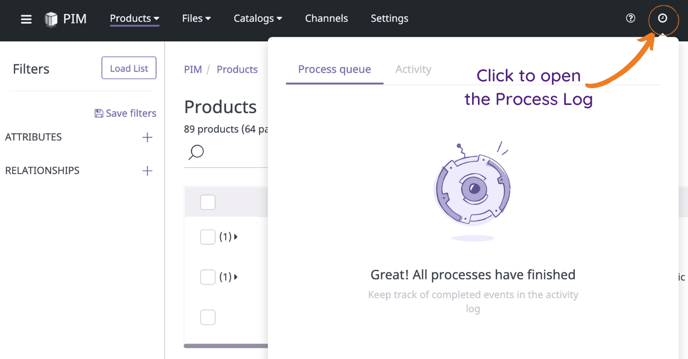 ---
Reading the Process Log
The Process Log has two sections: Process Queue and Activity.
The Process Queue shows all active or pending processes. If the process is in this part of the Log it is not completed yet.
The Activity part of the Log shows the last 25 completed processing events.
Each processing event includes the following information: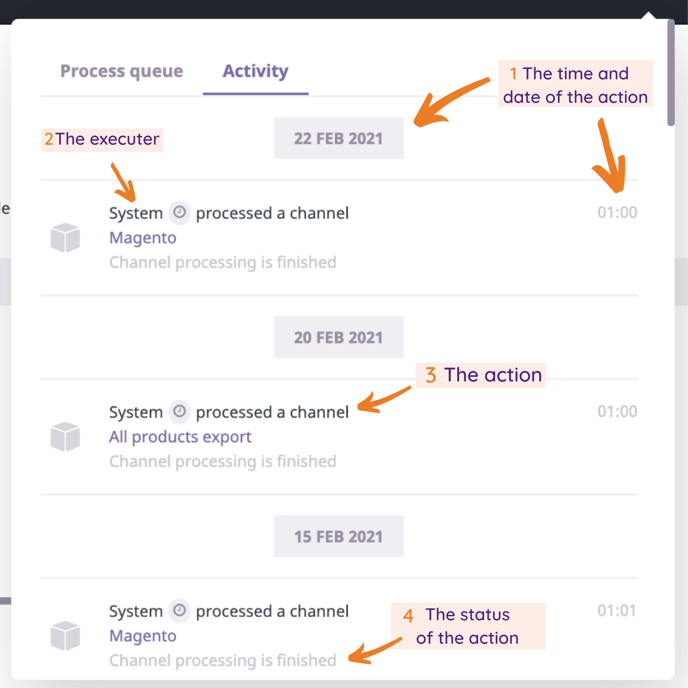 ---
What's next?
If you have any questions just click on the chat box in the bottom-right corner and we'll be happy to answer them...
and please let us know 👇