How to create custom Team Roles
Team Roles is a PRO feature that allows you to create unlimited custom permission schemes for your users. Teams and Roles can be managed from the Accounts area. Users need admin permissions in order to see and edit this information. In these sections you can:
Accessing the accounts area
To access the accounts area in Plytix, you can navigate to accounts.plytix.com.
You can also access this area by clicking on your profile picture in the top right corner of the platform.
How to create Team Roles
Go to the ROLES tab in the Accounts area
Click CREATE ROLE


Give the Role a name (you can change this later)




Then set up your permissions and when you are happy, click SAVE CHANGES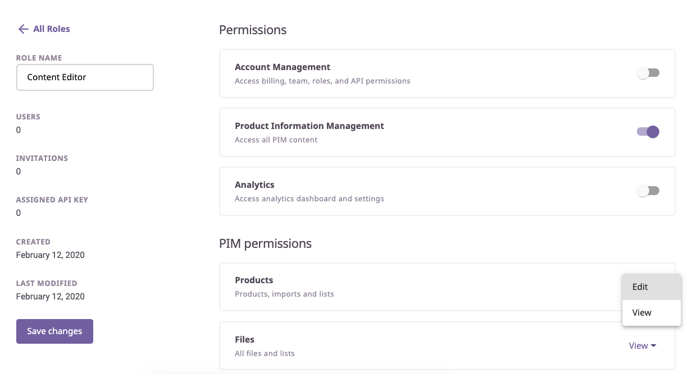 Now your Role is ready to be assigned to users and API keys! You can edit these roles at any time by visiting the Roles tab and clicking the EDIT icon for the Role you want to update.