How to change plans, manage billing information, change payment methods, and view invoices
In this article we will go over the "Plan" and "Invoices" sections of the accounts area.



*Skip to any section in this article by clicking on the links above
ℹ️ Only users with account management permissions will be able to see and manage the 'Plan' and 'Invoices' tabs.
---
Plan
Once in the Account settings area of Plytix, navigate to the 'Plan' section. This section is split into three areas: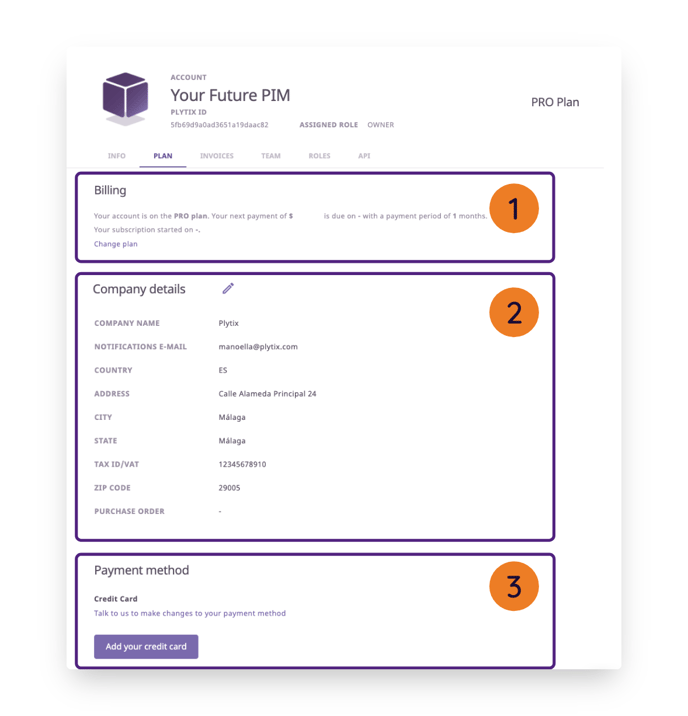 Billing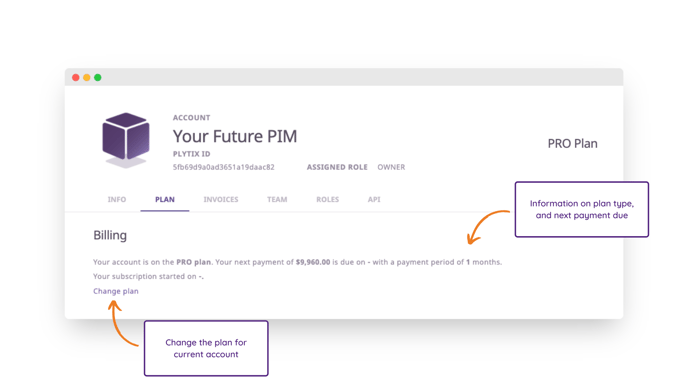 The "Billing" area tells you:
The plan you are on currently
Your next payment amount and date
The date your subscription began
You can also change your subscription plan from this page.
Company information
It is important to keep the company information up-to-date as this is the information we use to generate your invoice. To update this information click on the pencil icon.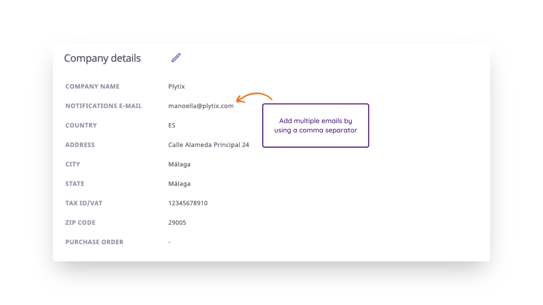 ℹ️ Invoices are sent to the emails provided here. Add multiple emails by separating them with a comma.
Payment methods
There are two ways to pay: credit card or bank transfer.
Paying with a credit card is the default payment method. You can add multiple credit cards to your account. The card you set as "Primary" will be the one charged.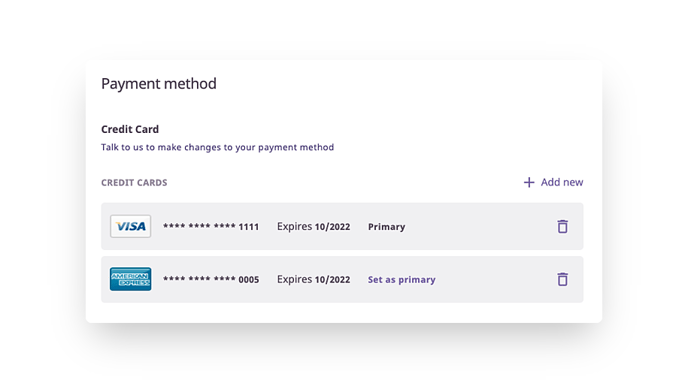 ⚠️ Paying with AMEX will carry an extra processing fee.
ℹ️ If you wish to pay by bank transfer or change your payment method type, please contact your Account Manager.
---
Invoices
You can see and download all your invoices from the 'Invoices' section of account settings.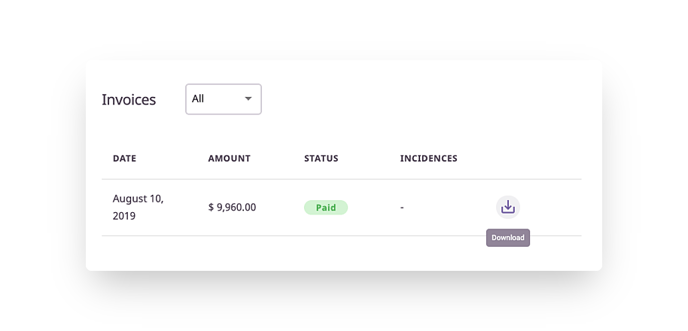 From the invoices table you can see:
Date - This is the date the invoice was issued.
Amount - This is the amount due.
Status - This tells you what stage the invoice is in. This could be "Paid," "Scheduled," or "Failed."
Incidences - If there is something wrong with your payment, it will appear here with an explanatory message like "Cardholder Limit Exceeded" or "Card Expired."
Download - You can download a PDF version of your invoices at anytime
💡 Invoices can be filtered by year issued.
---

What's next?


If you have any questions just click on the chat box in the bottom-right corner and we'll be happy to answer them...



and please let us know 👇