Plytix offers an API for the PIM which enables other applications to create, edit and extract information directly in Plytix. This is essential in case you need to integrate an ERP system or any other service directly with Plytix.
In order to learn how the API works in detail, jump over to http://apidocs.plytix.com to access the technical documentation.
Create API Credentials
Before you can use the API, you must create API credentials for your account. The API credentials functions as a set of keys to all the data in your account, so only share the API credentials with trusted contacts and services.
To create API credentials, you must be owner of the Plytix account you're using. If you're not an owner of the account you're using, you won't be able to access the screen where you can create API credentials.
First navigate to the account administration (1) (2) and click the API tab (3).

Then press the '+ Add new credentials' button to create new credentials (1).

Give your new API key a name (1), and press Save (2).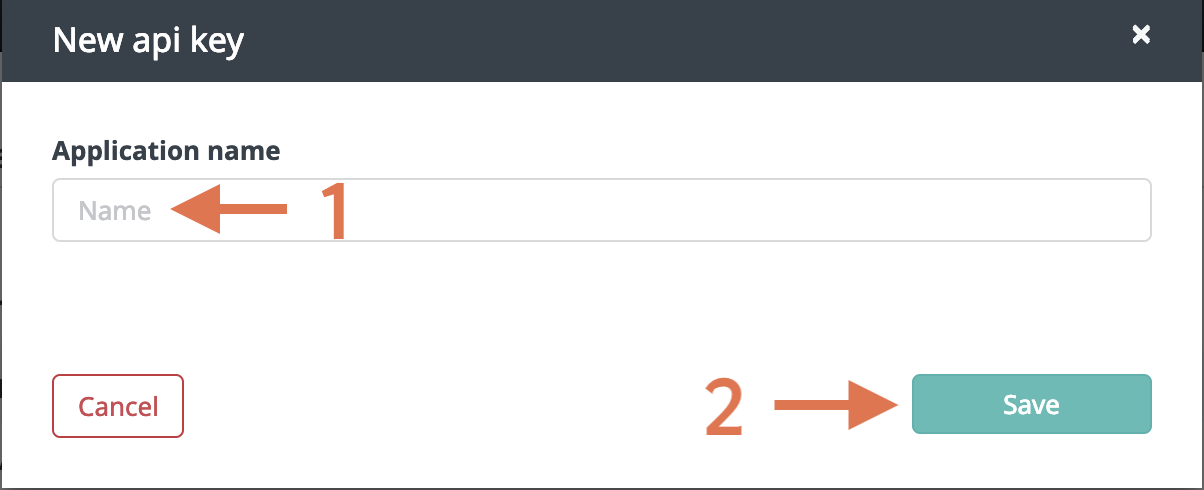 Your new API key will now be displayed in the table list of 'API Credentials' (1), To view the 'API PASSWORD' click the eye icon (2).