How to edit product information at an attribute level in Plytix
Product Attributes are the properties or fields that allows you to assign values to your products (e.g. Color, Brand, Description, etc.). This helps you build out your specifications and other rich content. In this article, we will show you the different ways you can edit and update your product information at an attribute level.


Edit attributes from the Product Overview
Edit attributes from the Product Detail View
---
Product Overview
There are a few ways you can edit product attributes from the Product Overview. You can either perform a bulk editing action or edit attributes in-table.
Bulk Editing
If you need to update multiple products at the same time, this is the best way to do this. So when you are on the Product Overview page:


Select the products you want to edit
Click the "Edit" button that appears above the table


Choose up to 3 different attributes to edit and input the new values


Click "Save"
In-table Editing
The Product Overview also has in-table editing enabled so that you can work faster. This is great for on-the-fly changes. Almost all attribute types can be updated in the table with the exception of HTML attributes and media attributes.
To do in-table editing:
Go to the product you want to edit
Find the attribute you want to change and click on the table


Make the changes to the attribute
Click "Enter" on your keyboard to save changes
💡 In the table header there is a "pencil" icon that enables quick editing of the same column across multiple products. Click the pencil, edit your first attribute, press enter and immediately jump to the next product down the list.
---
Product Detail View
Of course, you can also enter into a single product to edit the attributes of that product.
To do this:
Find the product you want to edit in the Product Overview and click on the SKU to enter into the Product Detail View

From this view you can browse through attributes by clicking through the "Attribute Groups" on the left
To edit an attribute, click on the "pencil" icon next to the attribute to enable editing
Make the changes you want, then either press "Enter" or click on the "check" icon to temporarily save while you make other changes
Click "Save Changes" at the top to apply and save the changes permanently
💡 Find attributes quickly by using the attribute search bar in the "Attribute groups" section.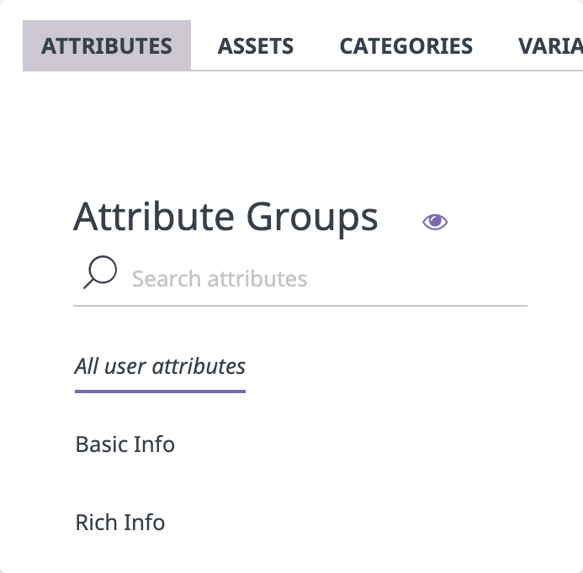 💡 Use the "eye" icon to hide or show empty groups and attributes.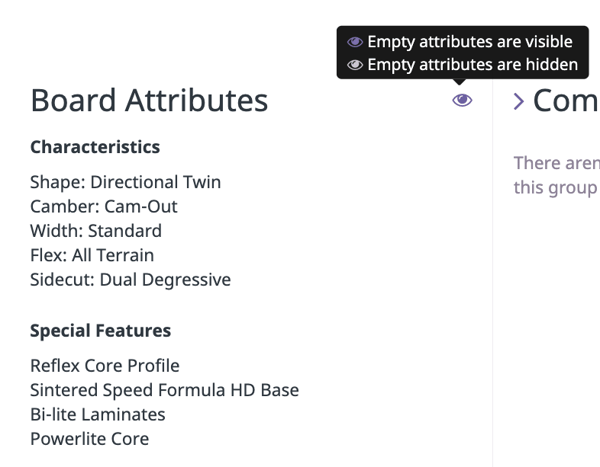 💡 Enable a two-column layout to see different attribute groups side-by-side to help improve translation and enrichment inputs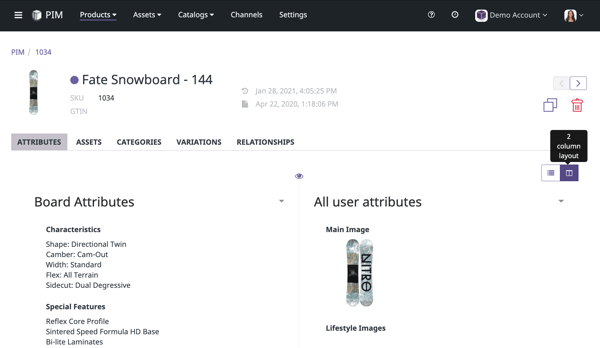 ---
What's Next
If you have any questions just click on the chat box in the bottom-right corner and we'll be happy to answer them...
and please let us know 👇