All products in PIM is associated with a status; Draft or Completed. As long as a product is in Draft status it will be excluded from all Feeds and Catalogs.
Change status of a Product
When you have navigated to a product, it is possible to change the status of a product by pressing the yellow/green button between the product image and the label (1).

The dropdown gives you the capabilities of switching between having the product in draft or complete.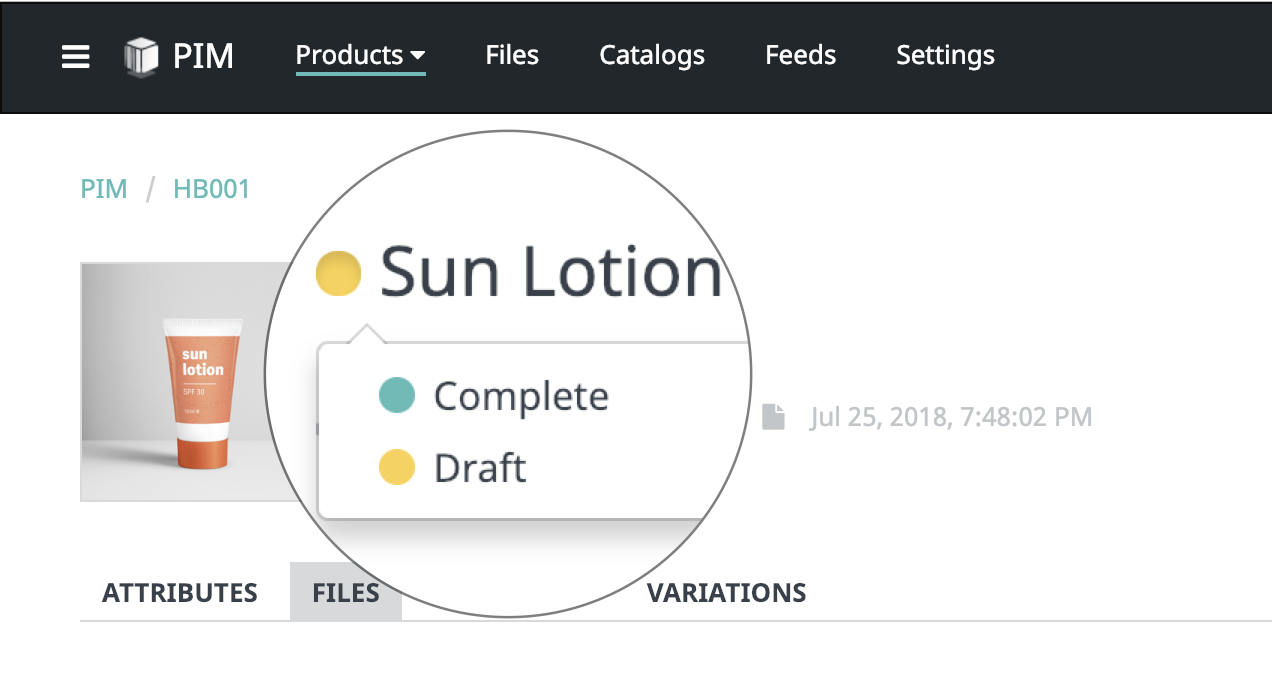 When you are doing new imports of data, you can select whether the products should be imported as 'In draft' or as 'Completed'. read more about this in product imports.
Change the status of Products in bulk
To change the status across a range of products, you can use the Edit function from the 'All Products' screen. Simply select the chosen products, and press 'Edit'. Choose the attribute 'Status' to set the Status for all products in your selection to either the value of draft or completed. Here you can read more about bulk actions.