How to change one attribute type into another.
Sometimes you realize that an attribute is better off as a different type. The best, most direct way to do this is to export your attribute and then re-import it as a new type.
How to swap attribute types via export/import
The Export
Navigate to the product overview table (Products > All Products)
Select all your products*
Click the EXPORT button at the top of the table

Choose the spreadsheet format you want to export
Select the attribute you wish you change


Click EXPORT
*This makes sure that all the attribute information stays attached to the products when you re-import
The Middle Bit (Sanitizing)
Data Matching & Fixing
Now you might need to do some data sanitization to make sure your old attribute options will fit the requirements of the new one.
For example, if I want to change "Color" from Multi-Select to Dropdown, I want to change how my colors are named. Before if I had a multiselect that was "Green,Purple,Black" it would now appear as one option, so I may want to change it to "Various" or "Multi-Colored".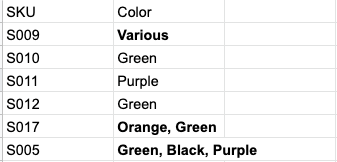 Attribute Label
The attribute label is the unique identifier of the attribute in Plytix. It may be that you want the new attribute to have this same label. This means you have to delete the old attribute before you import again.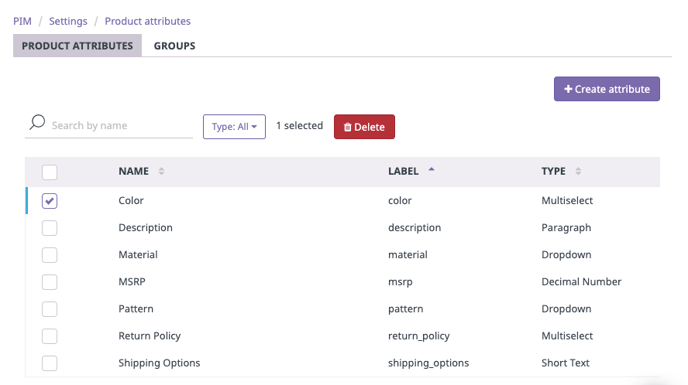 The Import
Save your file as a CSV
Go to Plytix and navigate to Products > Import
Drop your CSV in and follow the instructions to make a new attribute. Remember to choose the new type you want to import!