Set Company logo, Security Settings and get your Analytics API key.
Access your Admin settings
To change settings for your Account, click the company name in the top right (1) and select Admin account (2).

From here you change your account settings (1). Depending on your users priveledges, you will have access to different areas of the account settings (2).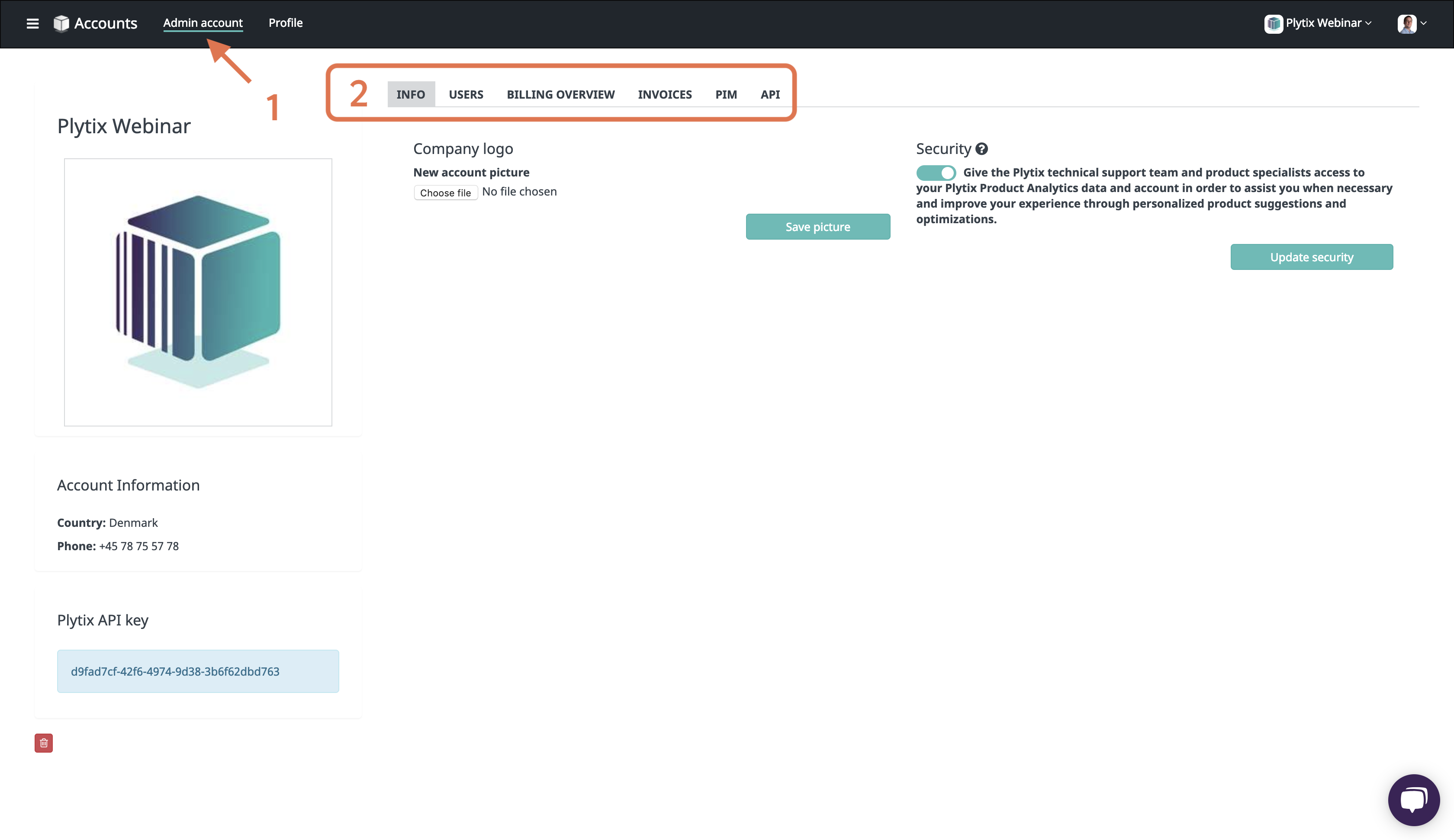 This article will continue to go over the settings contained within the 'INFO' section.
To find information about other parts of your admin account, follow these links:
Company logo
To edit your company logo (1), press the 'Choose file' button (2) and after selecting an image on your device, press the 'Save picture' button.
NB: There is no option for editing your company name. If you need to change company name, please contact Plytix Support on the chat.
Security settings
On the right side of the Info page you will find the security settings.
The Plytix team do not have access to your data by default. It is up to you wether you wish to give Plytix technical support and product specialists access to your account to provide a better service experience.
Simply click the switch to deactivate or activate your accounts security (1), and press the 'Update security' button (2).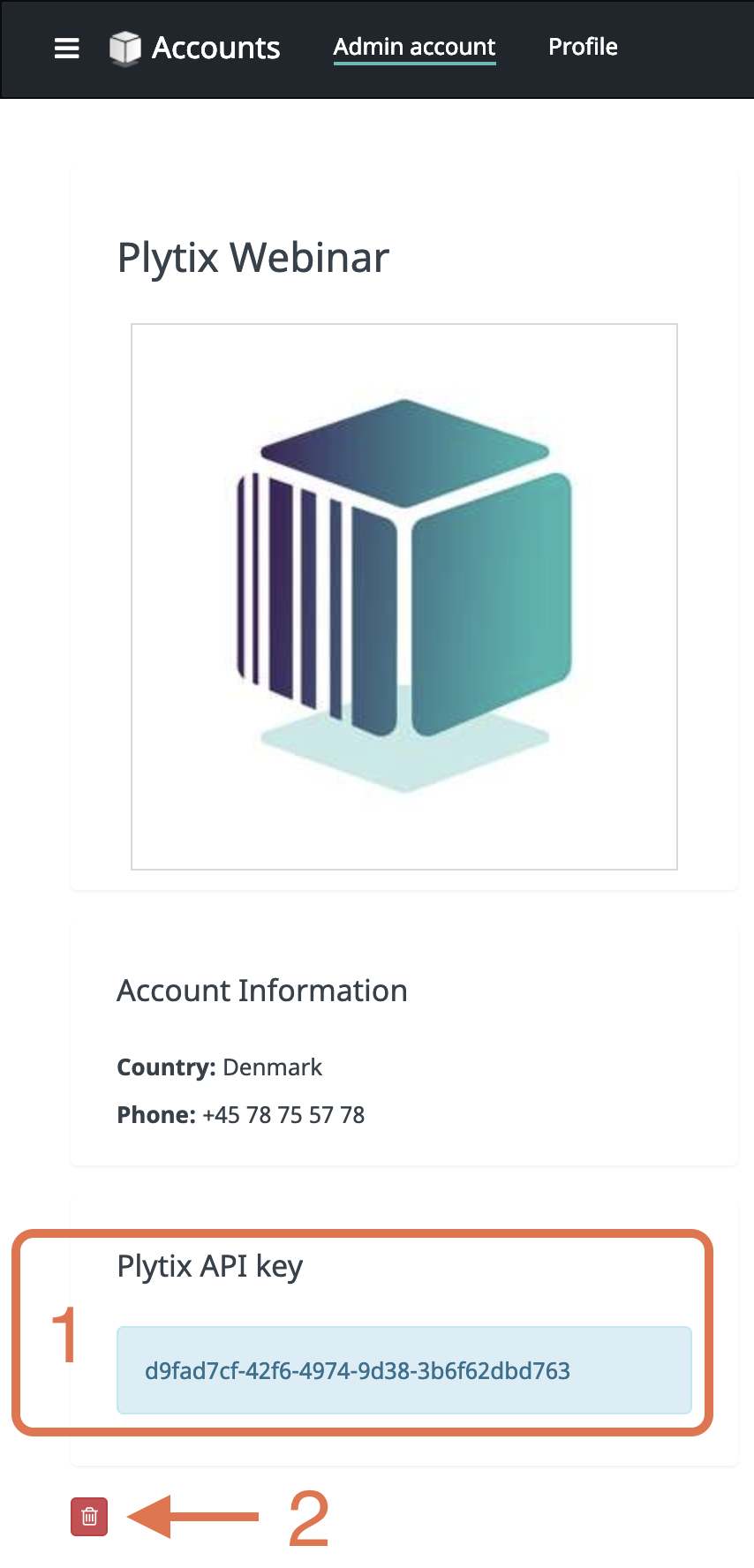 Plytix Analytics API key
This is the key you must use when implementing Plytix Analytics (1).
Leaving / Deleting an account
To leave an account press the red button in the bottom left corner (2). If you are the last admin (account owner) to leave the account, the account will be deleted and all its related contents.