How to navigate and understand the accounts and profile area
The Account Administration area of Plytix allows admin users to manage your team, billing information, and API keys. But for those without admin access, you can still see an overview of your account information and manage your profile from here.
Accessing your account & profile
To access your account and profile in Plytix, you can navigate to accounts.plytix.com.
You can also access this area by clicking on your profile picture in the top right corner of the platform.
Navigating the accounts dashboard
When you arrive to your accounts dashboard, you will see the following screen if you have admin permissions. If you are a non-admin user, you will only see the INFO tab.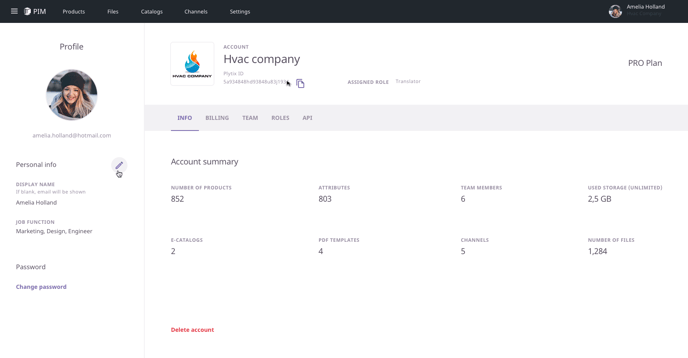 On the far left you will find your profile with display name and password settings available.
Then at the top you will see a few different settings:

Account Logo: Update this by clicking on the image to upload a new one
Account Name: This cannot be edited, and you must contact us to change this
Plytix ID: This is your account's unique ID number. This is very useful for support.
Assigned Role: This tells you what role you have assigned. This is also very useful for support and understanding your own permissions.
Plan: This shows you which plan you are currently on. You can change this in your Billing section.
Sections
The accounts area has different sections
Info
This section gives you an overview of the contents of your account, from here you can also delete your account if you are the Owner.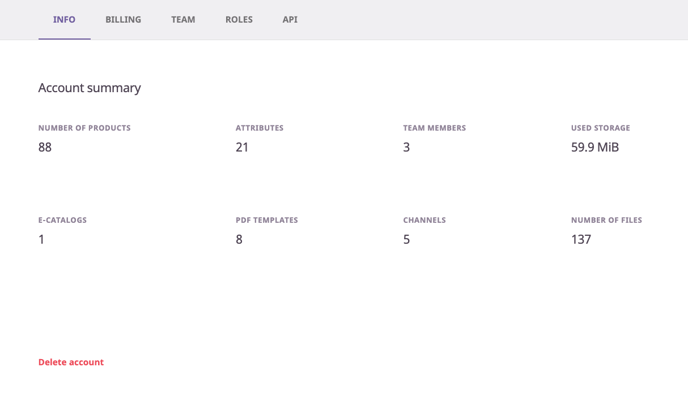 Plan
The details of your subscription live in this section. This is where you can manage your subscription plan, add or edit company details, and add or change your credit card on file and view your payment method.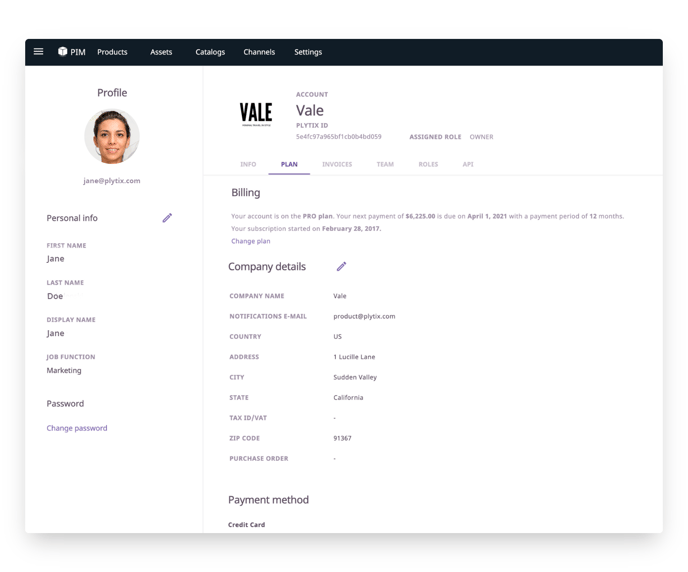 Invoices
Keep track of all your invoices here.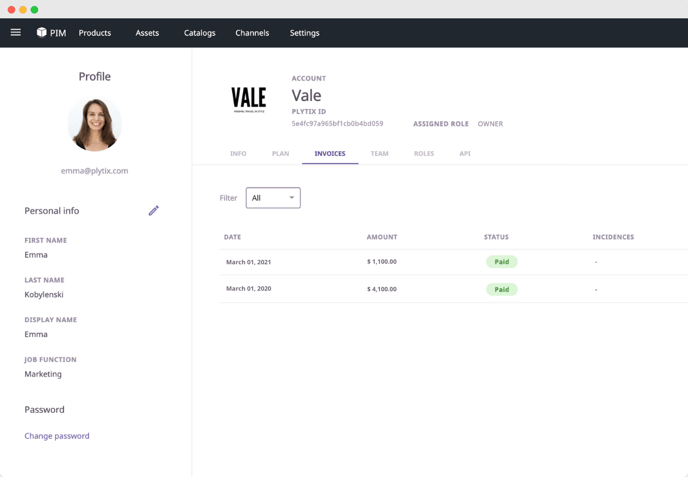 Team
From here you can invite, block, and remove users. You can also set roles.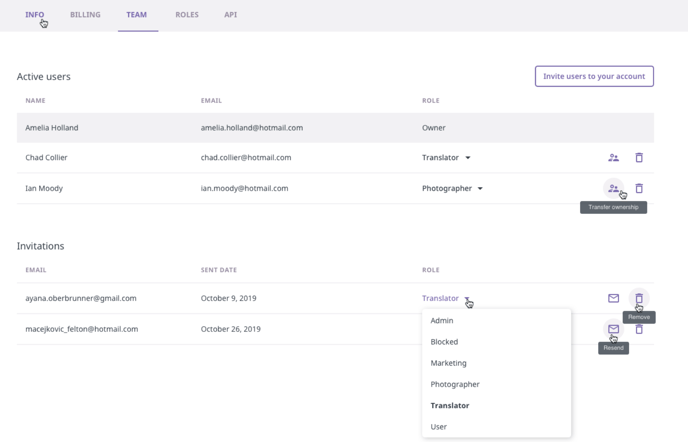 Roles
In this section, you can view and create permission schemes for your users.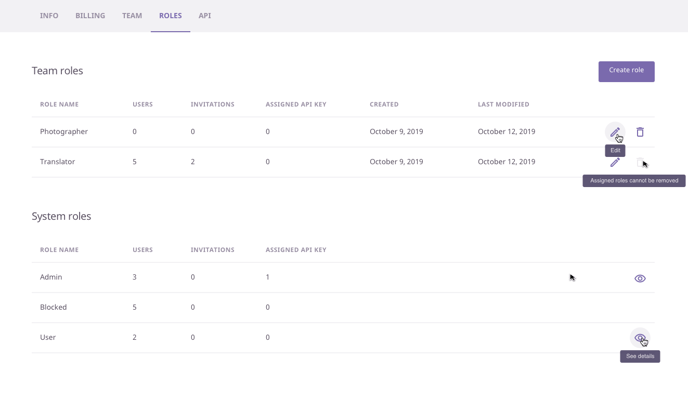 API
In this section, you can generate new API keys to use for integration with other tools.